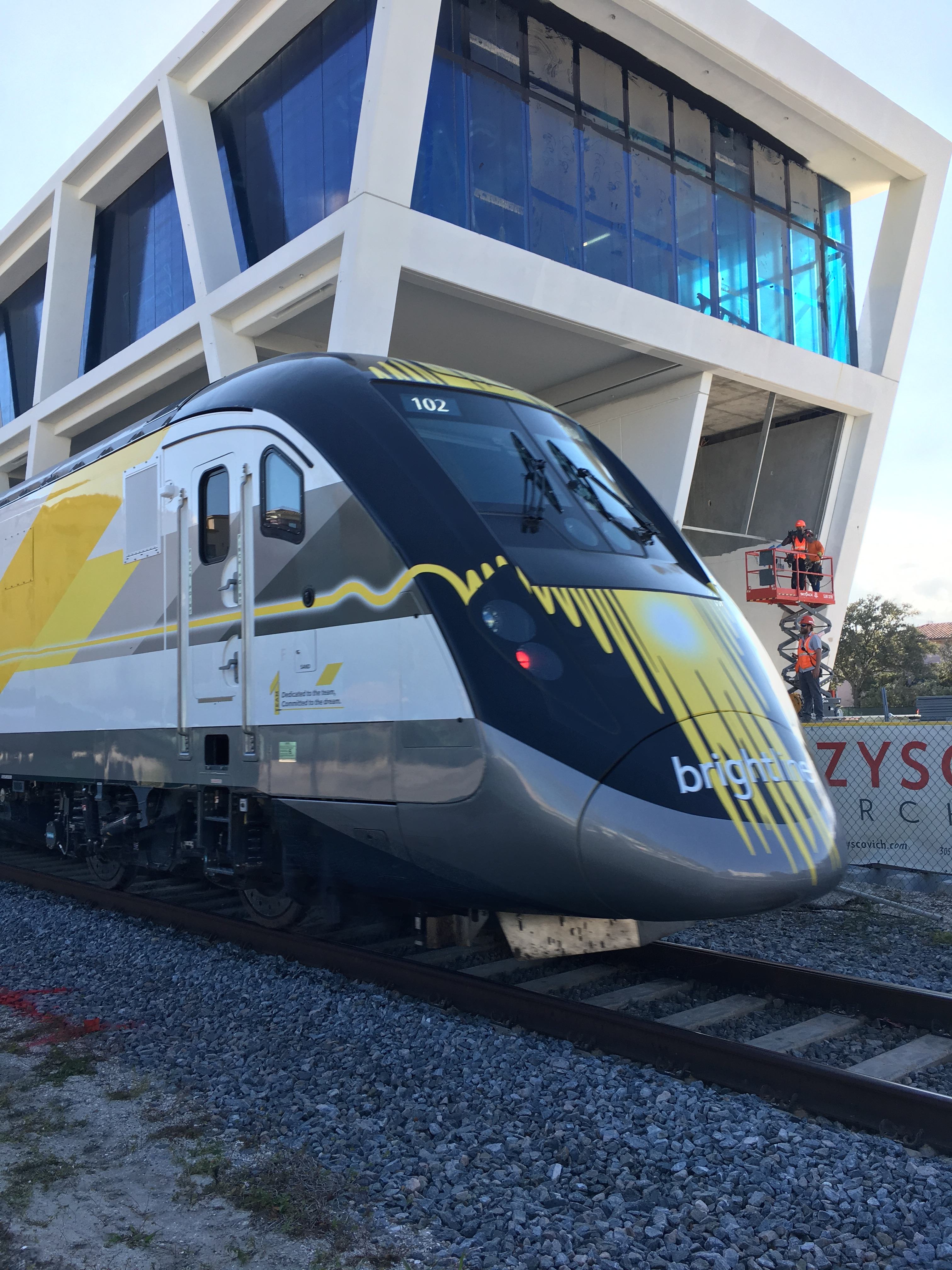 A legislative staff legislative bill analysis for a Florida Senate bill seeking to regulate the proposed, privately owned and run Brightline 110-mph passenger train suggests that Florida may not be able to regulate trains.
The analysis on Senate Bill 386, introduced by state Sen. Debbie Mayfield of Melbourne, includes a comment from the general counsel's office that declares: "Because of the nature of railroad regulation, the proposed bill – in whole or in part – may be pre-empted by federal laws and regulations."
If that comes to pass, or if that comment derails SB 386, it could be a critical blow to opponents up and down the east coast of Florida who have been trying to tightly control or even stop the private trains from traveling through on the way from West Palm Beach and Orlando some day.
Mayfield and state Reps. MaryLynn Magar of Tequesta and Erin Grall of Vero Beach had introduced companion bills seeking to lay down safety and security regulations, inspections, fines, and liability standards for private passenger trains traveling at high speeds. Last month they clashed with representatives of the companies behind Brightline during a hearing of the House Transportation and Infrastructure Subcommittee over the necessity, practicality and viability of the measures.
No staff analysis has yet been released on Magar and Grall's proposal, House Bill 269.
Mayfield, Magar and Grall could not be reached late Friday after the analysis was released.
The analysis of SB 386  also includes this description of federal law:
"Generally, if a railroad is engaged in transportation-related activities, federal law will likely preempt state and local attempts to regulate railroad operations and safety. A number of federal laws control railroad operations, but three commonly found to preempt state and local attempts to regulate railroad activities are the Interstate Commerce Commission Termination Act of 1995, the Federal Railroad Safety Act of 1970, and the Noise Control Act of 1972."
Brightline intends to open the first leg of its passenger service this summer connecting West Palm Beach, Fort Lauderdale and Miami, though those trains would travel no faster than 79 mph.
The proposed route from West Palm to Orlando is in limbo in part because of opposition from local governments and others in the ride-over counties, notably Indian River and Martin, which have sued, putting a crimp in Brightline's financing plans to raise $1.1 billion to build out the tracks on that route. Those trains, if they run, could travel 110 mph from West Palm to Cocoa, and up to 120 mph between Cocoa and the Orlando International Airport.