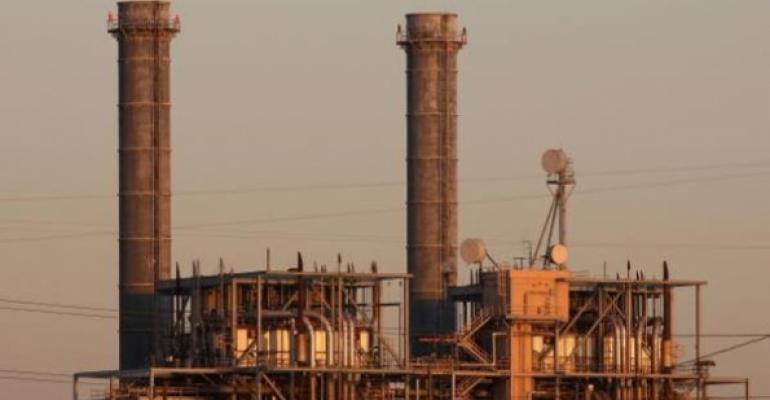 A Florida Senate committee unanimously passed a proposal Tuesday giving electric utilities the opportunity to invest in natural-gas reserves and recoup money from customers.
The legislation would allow any Florida power company using natural gas for 65 percent or more of its electricity generation to explore out-of-state for natural gas using residential ratepayer's money.
The bill from Fernandina Beach Republican Aaron Bean bill (SB 1238) is a response to the Florida Supreme Court's rejection last May to Florida Power & Light's program of investing ratepayers money into a controversial Oklahoma natural-gas project.
In 2014, FPL received the go-ahead by the Florida Public Service Commission, which approved a request to invest in the drilling and production of natural gas in an area known as the Woodford Gas Reserves Project in Oklahoma.
But the Supreme Court ruled 6-1 last year that the PSC did not have the authority to grant that option. The Senate Committee on Communications, Energy and Public Utilities' vote Tuesday essentially overrode that decision.
The Senate Committee on Communications, Energy and Public Utilities' vote Tuesday essentially overrode that decision.
Bean told the committee that the PSC would have authority to allow energy companies to go forward if each investment expects to generate savings for the customer over the life of the investment. He added that each investment must have at least 50 percent of the wells classified as proven reserves by the Securities and Exchange Commission; and the total volume of gas approved would be limited to 7.5 percent in 2018, 10 percent in 2019, 12.5 percent in 2020 and 15 percent in 2021.
There were several members of the public who spoke out against the bill.
"If they think it's a great idea, why would we have a speculative risk on backs of ratepayers as opposed to the shareholders?" asked Susan Glickman, the Florida Director of the Southern Alliance for Clean Energy. "This is about socializing the risk and privatizing the profits."
Attorney Jon Moyle, representing the Florida Industrial Power Users Group, said that the effect of power companies mitigating their risks by hiding fuel costs has cost ratepayers big time over the past 15 years.
Moyle cited statistics that show consumers had lost more than $6.5 billion in hedging, and FPL lost more than $4 billion since 2002.
"If FPL wants to use shareholder money and form an unregulated company … we don't have any objection," Moyle said. "If they want to get into the oil and gas wildcatting business wherever, as long as their not doing it with ratepayers money, then that's something that probably would not draw the opposition that it has."
Several of the speakers also compared the proposal to the extremely controversial nuclear cost recovery plan in Florida, which allowed public utilities to collect money from shareholders for nuclear power plants that may ultimately never be built.
"Locking in ratepayer responsibility for a lengthy period of time, would be unreasonable in our opinion, considering the volatility of the prices for a pinnacle form of fuel, the development of alternative forms of energy," said Jack McCray, advocacy manager for Florida AARP. "And also considering the development of ever-changing technological advancements which increase the efficiency of energy usage."
Sam Forrest, vice president of FPL's Energy Marketing & Trading division, came before the committee to refute several of the claims made by the bill's critics, claiming "these are the same folks who have opposed us along the way as we have made long-term investments in affordable, clean energy infrastructure since 2001."
He denied that there was any speculating going on with the bill, saying that FPL would start drilling in a well that was known for certain to have natural gas in it, and then move on to a well immediately next to it. "You're drilling consistently in very proven technologies," he maintained.
Regarding the billions lost in hedging since 2002, he said the PSC has always been "very supportive of hedging and continues to be supportive of hedging."
Forrest also disputed the claims by opponents that no other company has ever done what FPL had been doing until stopped by the high court last spring, saying that the Florida Municipal Power Agency has invested in gas reserves, as have a "number" of others around the nation. He also stated that all the money that FPL spends on energy is to out-of-state sources.
"There's no natural gas production; there's no oil production; there's no coal production that exists in the state of Florida."
Forest also denied that this was another version of early cost recovery, saying customer would be paying for the energy "as it's being used."
The bill passed the committee unanimously, 8-0.
Sanford Republican Jason Brodeur is sponsoring a companion bill in the House (HB 1043).