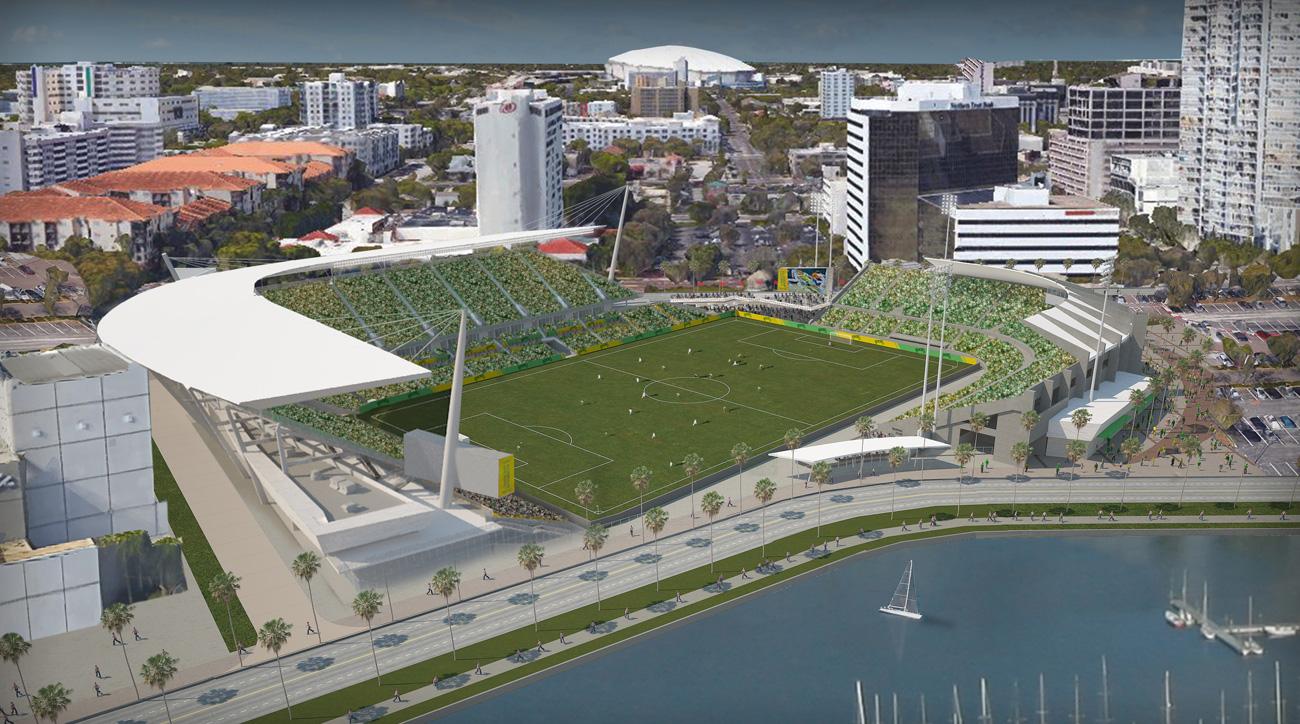 During a recent interview with the Tampa Bay Times editorial board, Rick Baker said there were no plans for direct mail or other campaign spending to win a May 2 referendum to negotiate a 25-year lease with the city to expand Al Lang Stadium.
That's because Baker, the former St. Petersburg mayor and president of the Edwards Group who is quarterbacking the pitch for Tampa Bay Rowdies owner Bill Edwards, is confident St. Pete residents will support the stadium expansion as part of an effort to entice Major League Soccer to award the community an expansion franchise.
Per usual, Baker is right. Very right.
According to a new survey conducted by St. Pete Polls, 70 percent of city voters say they will vote to approve the referendum, 19 percent indicate they will vote against it, while 11 percent say they are unsure.
While not exactly relevant to the May 2 referendum (but entirely relevant to the upcoming mayoral election, St. Pete Mayor Rick Kriseman's favorability/unfavorability rating stands at 48 to 35 percent, while Baker is at 60 to 23 percent).
The poll includes only responses from those registered voters who have participated in a city election within the last four years.
Vote-by-mail ballots were sent out late last month. Polls will be open May 2 in several locations throughout St. Pete (a list of polling locations is at votepinellas.com).
The proposed upgrades to historic Al Lang Stadium would cost up to $80 million and would increase capacity from approximately 7,500 to 18,000. The full cost of the renovations would be financed entirely by Edwards, and the upgrades would only happen if Tampa Bay is awarded an MLS expansion team.
The Rowdies, who are moving from NASL to USL this year, submitted their expansion application to MLS on Jan. 30. The club is one of 12 groups in 12 different cities that submitted a bid. The league will announce two new expansion clubs in 2017, with those teams set to begin MLS play by 2020. Two more teams will be added at a later date, taking the league to 28 total clubs.
Material from MLSSoccer.com was used in this report.