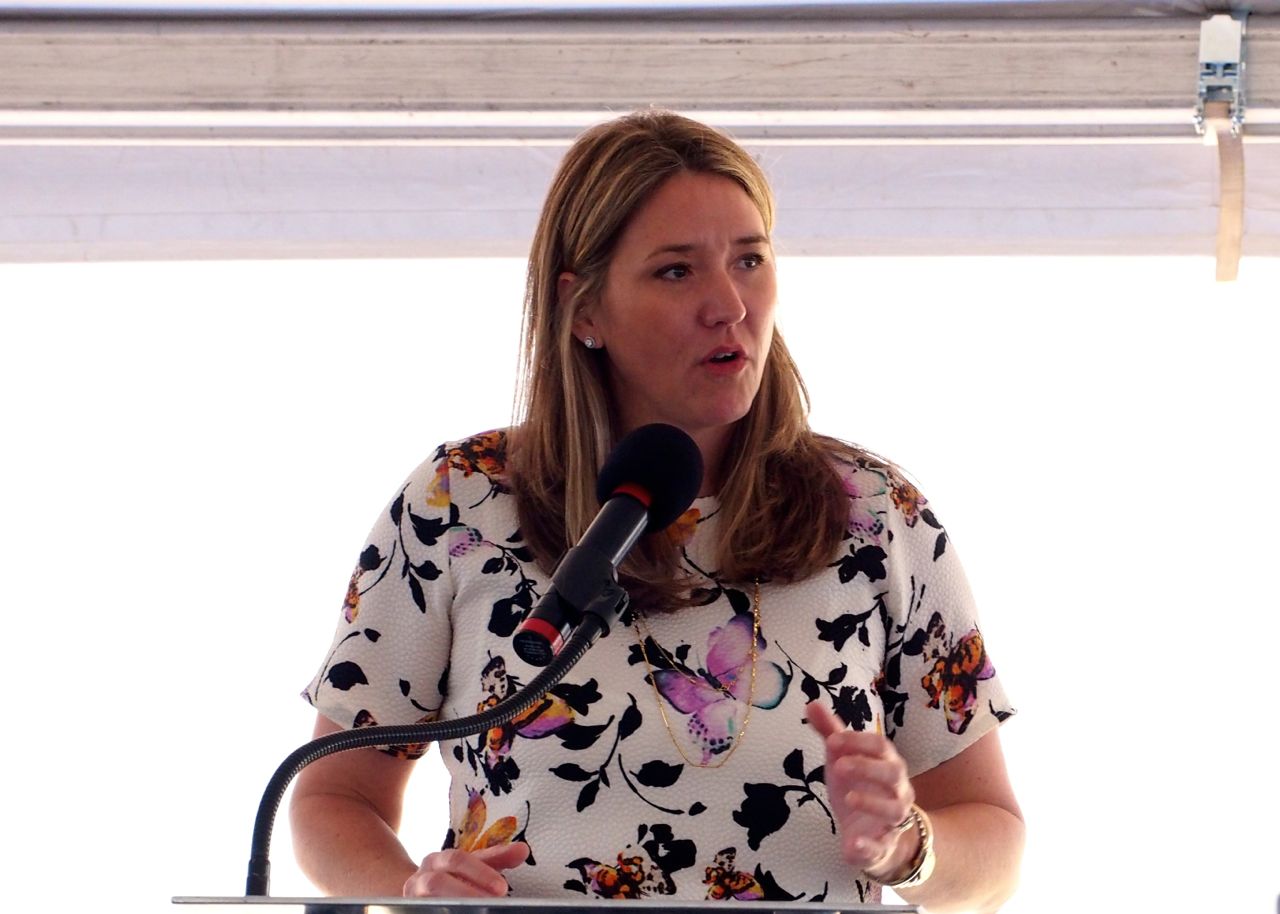 From the outside, BRIDG may not look like a high-tech building that Osceola County, Central Florida and state officials are counting on as a "transformation" of the area's economy. It looks like an office building.
But the BRIDG building, the first structure in the Neo City high-tech industrial park east of Kissimmee on U.S. Highway 192 near the Osceola Heritage Park, is not just an ordinary office and lab-space building.
"This center will change the fabric of our community," said Charlie Gray, the chairman emeritus of the GrayRobinson law firm who's been a behind-the-scenes champion to get funding and organization for BRIDG.
Backed with as much as $170 million in local, state, and private grants and tax incentives, real estate, in-kind and other contributions, its a space designed for high-tech manufacturing of nano-circuitry so small it's dubbed "molecular manufacturing," starting with smart-sensor technologies.
So it's a facility with the highest-tech stabilization, air purification and control, temperature and humidity control, water purification and control, and hyper-clean conditions, set to pursue and house the next generation of electronics manufacturing.
"We're talking about creating features in silicon and other advanced materials that are measured in terms of one one-thousandth of the diameter of a human hair," said BRIDG CEO Chester Kennedy.
Gray, Kennedy and a couple hundred of state and local officials and area research and  business leaders gathered Thursday to cut the ribbon on the building, that has progressed along as a mission pushed by Osceola County, the University of Central Florida, the Orlando-area's legislative delegation and others even through major setbacks.
"You think about where this infrastructure exists in the world and there are very few places, and most of the places it does exist are very tightly controlled by very large industries," Kennedy said. "To have this capability right here in our backyard in Central Florida, put together in a public-private partnership, operated by a not-for-profit entity that is here to enable business to come and take advantage of this great facility is really unique.
Some of the most state-of-the-art electronics in the world will be manufactured and developed in this center behind us," he added.
The facility  emerged through support that included $60 million from the Osceola County, $10 million from the state, $5 million through UCF, and other support from the Florida High Tech Corridor Council, the Orlando Economic Partnership, Enterprise Florida, the University of Florida, Florida International University and the University of South Florida.
"The smart-sensor technology that is going to be developed here, that's going to be manufactured here will bring companies from around the state, from around the nation, from around the world to Central Florida," said Cissy Proctor, executive director of the Florida Department of Economic Opportunity. "Right here will be the only place where they fell like they can come, to do the research, to do the manufacturing. Along with those companies, along with that research and development will come talent."
This year the center is hoping for another $10 million for equipment and $8 million for operations. Gray said they're also still pursuing additional grants from Washington D.C. and Tallahassee.
"This is a very bad year to try to get money out of the Legislature, but we have some champions," Gray said. "I think we're in pretty good shape to get what we need from the Legislature this time."