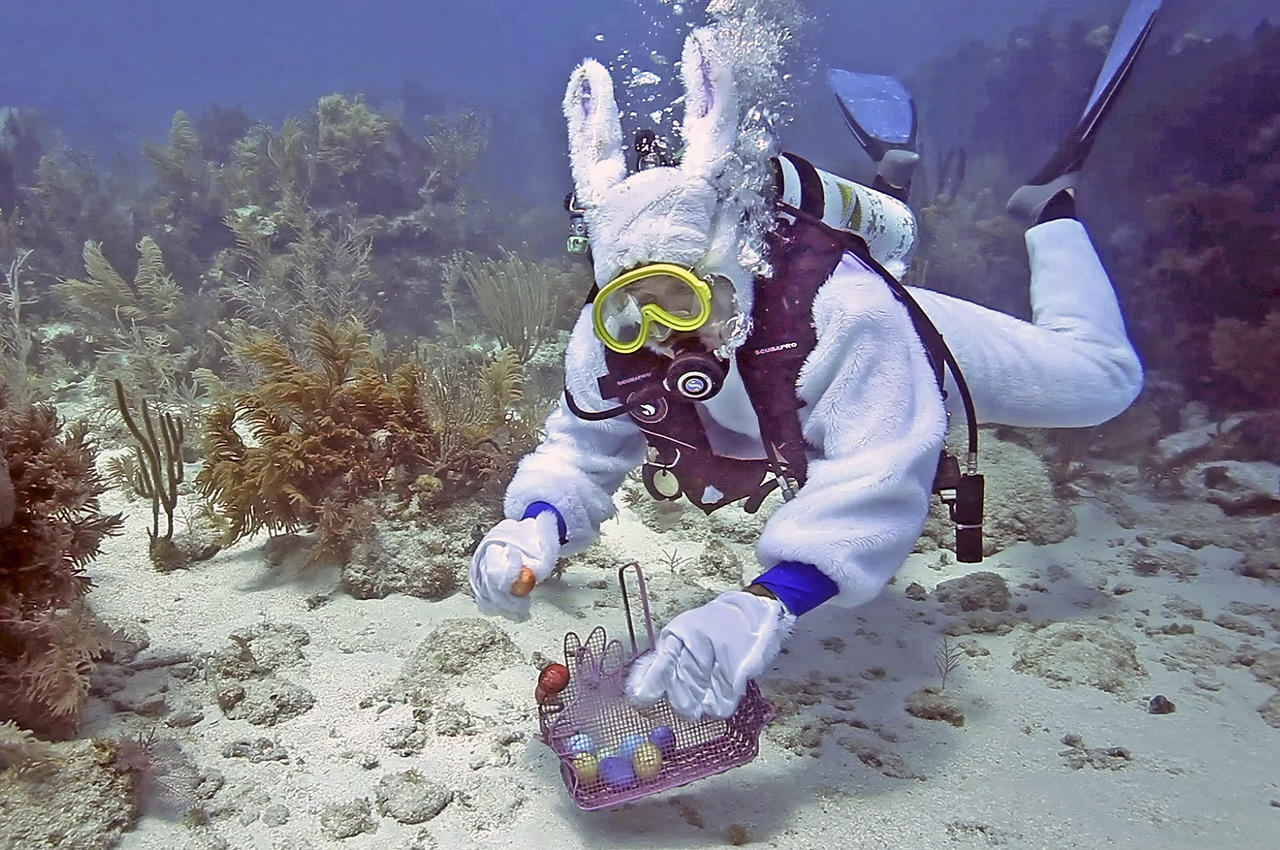 A running compilation of Easter-themed messages from Florida's elected officials and politicians.
Florida Senate President Joe Negron: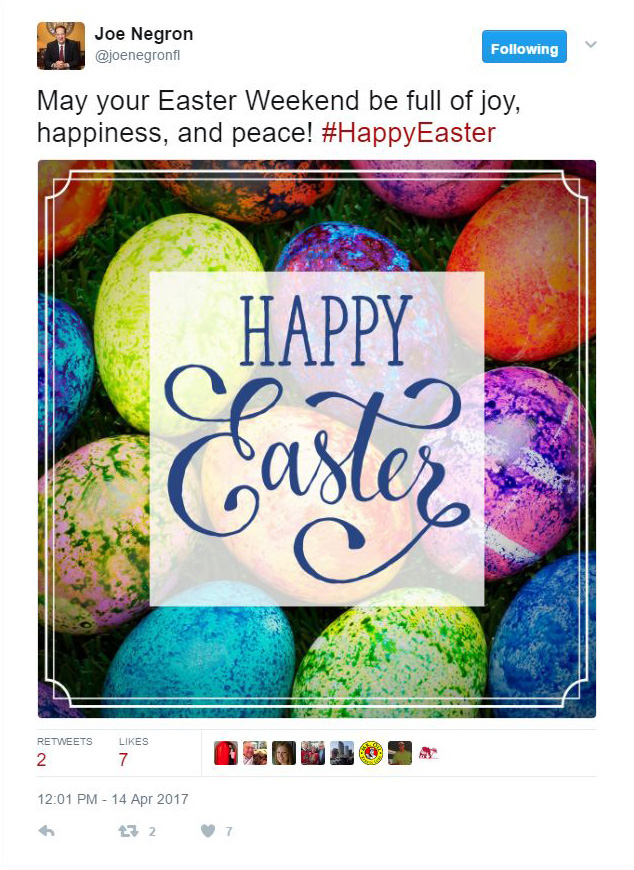 State Sen. George Gainer: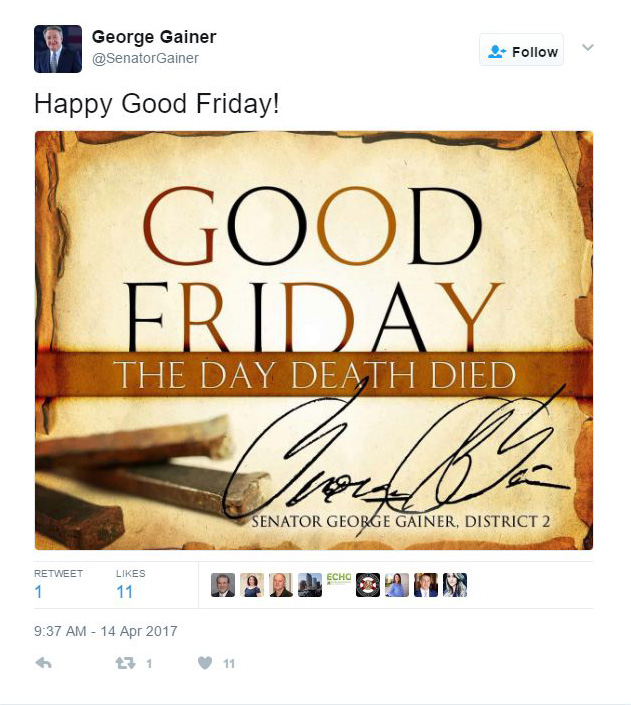 State Sen. Jack Latvala:
State Sen. Lizbeth Benacquisto:
"As week six of the legislative session concludes we take time today to celebrate Good Friday,  and look forward to the Easter weekend."
"I am hopeful you can spend time with loved ones on this joyous occasion. From my family to yours, Happy Easter."
"He is not here: for he is risen, as he said. Come, see the place where the Lord lay." – Matthew 28:6
State Rep. Bob Cortes:
"As we celebrate Easter this weekend, I'm thankful for the opportunity to reflect on the wonderful gifts I have been blessed with, including the hope we have in the risen Christ.  I hope you'll take a moment to slow down and count your blessings, too.
"From my family to yours, we wish you a wonderful celebration full of family, faith, and peace.  As always, I am so thankful for your friendship and support."
State Rep. Heather Fitzenhagen: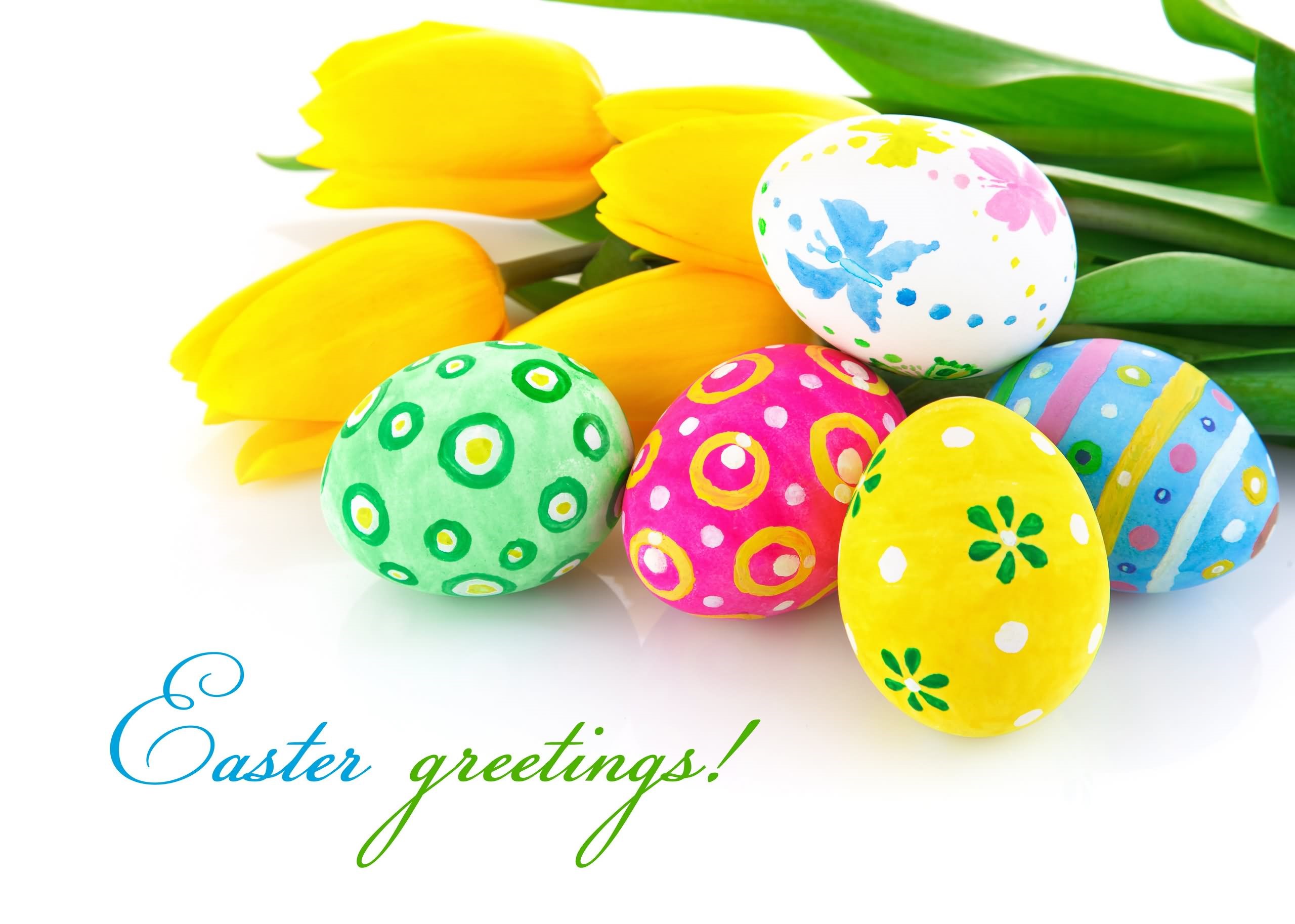 Republican Party of Florida: