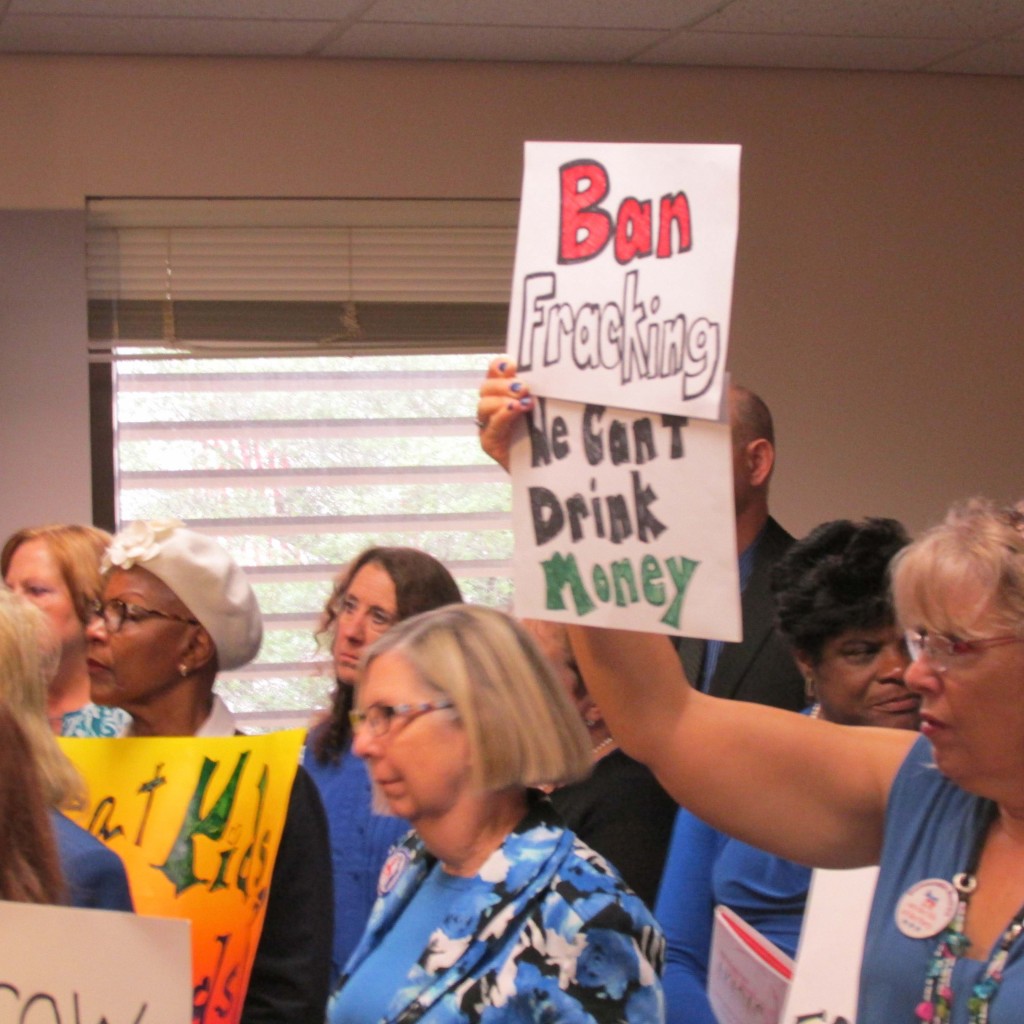 With just over two weeks left in Florida's regular Legislative Session, a group of over 100 members of the business community released a statement Wednesday indicating support for a statewide fracking ban.
"If something goes wrong, I know that will have an impact on us," said Mark Amis, the owner of Little Tommie's Tiki located at Boca Ciega Bay in Gulfport. "I just don't think that we should be spending the amount of money we're going to spend to get those fuels. I don't think there's a good tradeoff there."
"I'm a real estate broker and I want to protect real estate values in the state," says Darlene Goodfellow with Valrico Realty Results. "I think if we had fracking it would definitely all of our property values negatively. I remember what happened during the BP oil spill, and people move to Florida because they love our natural resources and we need to protect them."
The letter was produced by the environmental group Food & Water Watch, which has been advocating for a statewide ban on fracking.
"The risks of fracking in Florida outweigh any possible benefits that the industry could bring," reads a portion of the letter. "We must not put our steadiest, revenue producing industries at terminal risk from exploratory and exploitive fracking. Fossil fuel extraction follows a boom-bust cycle that leaves communities burdened with health problems, damaged infrastructure, and a weaker economy for the long-term. Please listen to the 90 communities across the state that have passed local measures against fracking and pass the statewide ban. We must protect Florida's environment; our businesses and industries depend upon it."
After years of failure in getting any type of fracking legislation on the books, momentum appeared strong at the onset of the session this year for a ban on fracking, after Tampa Republican Sen. Dana Young unveiled a proposal to ban the practice.
"Our natural environment and our aquifer are worth protecting at all costs," Young said in a statement released on Wednesday by Food & Water Watch. "That is why I filed SB 442, a bill to ban fracking in Florida. By preventing fracking operations, we can protect Florida's environment which sustains our population through a clean drinking water supply and provides enjoyment for Floridians and out of state visitors alike."
However, Young's bill may be on life support in the wake of comments made earlier this month by Mike Miller, the Orlando Republican carrying a companion bill  (HB 451) that would ban fracking in the House. Miller told the Naples Daily News, "You never say never, but now we're saying it looks like that will be next year."
The reason for the impasse is the desire by some House Republicans for a scientific study to determine the potential impacts of fracking. That echoes the 2016 legislation seeking to impose a two-year moratorium on fracking while a Florida-specific study was commissioned to assess the possible implications of the drilling technique used for extracting oil or natural gas from deep underground.
"Maryland's recent passage of a statewide ban showed us what can be done when businesses and communities come together against fracking," said Brooke Errett, Florida Organizer with Food & Water Watch. "Florida has a tourism-dependent economy. If our legislators care about Florida's economy and constituents, they will ensure that a ban is passed before fracking can damage our state."