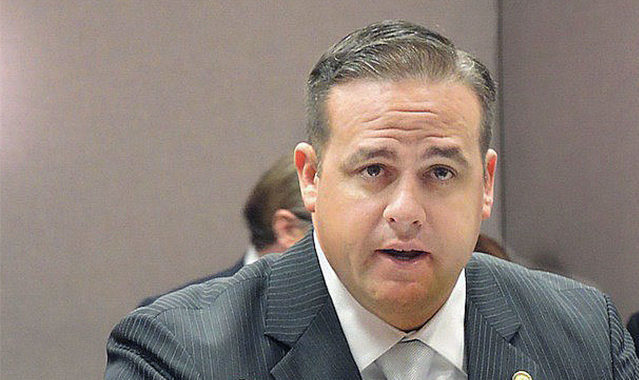 The Florida Legislative Jewish Caucus "denounced" state Sen. Frank Artiles Thursday, urging his Senate colleagues to toss him out of the Legislature.
"(We) denounce Senator Frank Artiles for his racist, sexist, and otherwise inflammatory comments directed at some of his Senate colleagues," they said in a statement.
The statement was signed by Rep. Richard Stark, chair, and Reps. Lori Berman, Ben Diamond, Joe Geller and Emily Slosberg, and Sen. Kevin Rader. All are Democrats.
"We stand in defense of our African-American and women legislative colleagues and any public official or private citizen subjected to this type of abusive behavior," the statement added.
"We urge the Florida Senate to take the highest level of disciplinary action, including expulsion."
Artiles, a Cuban-American Republican from Miami-Dade County, made national news after he accosted Sen. Perry Thurston, a Fort Lauderdale Democrat, and Sen. Audrey Gibson, a Jacksonville Democrat, calling her a "b—h" and a "girl" in a dispute over legislation at a private club in Tallahassee Monday night. Thurston and Gibson are black.
Artiles also used a variation of the "N-word," referring to her and to white Republicans who supported Joe Negron as Senate President. Artiles apologized on the Senate floor Wednesday.
Thurston has lodged a Senate rules complaint against Artiles seeking his expulsion. An investigative report by General Counsel Dawn Roberts is due next Tuesday.