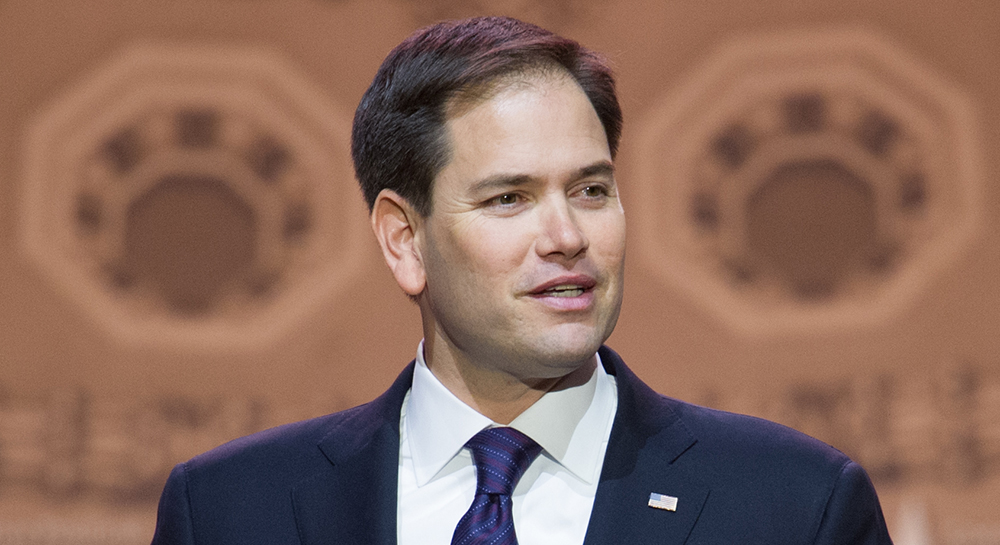 Marco Rubio has 'no doubt' state Sen. Frank Artiles' did the right thing by resigning from the Florida Legislature Friday in the wake of a racist and sexist outburst against two lawmakers.
Elected officials are rightfully "held to a different standard," Rubio said.
"You hold a public trust, you are a representative of those districts, and you are going to be held to a different standard, and people should know that coming in," the U.S. Senator from Miami told host Jim DeFede on "Facing South Florida."
First reported in the Miami Herald, Rubio's interview will broadcast in full Sunday on WFOR-CBS 4.
"No one forces anyone to run for office," Rubio, a former state representative and House Speaker, added, "And no one forces you to run in the state Senate."
"I know Perry Thurston. I know Audrey Gibson, actually very well," Rubio said, about the two lawmakers involved in Artiles' comments Monday evening at the Governors Club in Tallahassee.
"She served with me in the House. We're good friends. And I'm sorry she found herself in that position, because I know that is not what she is in Tallahassee to do. She didn't seek this out."
Artiles comments were obviously "unfortunate" and "inappropriate," Rubio said.
He explained: "My understanding is that he resigned, and, in the end, what people don't realize is the legislative bodies, the Senate and the House, they are the judge of their own members' qualifications. They can remove members from their seats. And it sounds like that is where the Senate was headed."
That said, there was "no doubt" Artiles made the right choice, Rubio said.
"It had gotten in the way of, I think, the Senate being able to function in Tallahassee, and, ultimately, I think, gotten in the way of his ability to continue to serve effectively," he added.
"You know, I think it happens, and when it happens it has to be dealt with," Rubio said. "For the most part, people need to recognize that when you are in public office, the words you use, your behavior, is held to a different standard."
With a "collegial body" like the Florida Senate, Rubio pointed out the need "to work with 39 other people in Tallahassee" to get things done.
"How you comport yourself with your colleagues has a direct impact on your effectiveness," he said. "Obviously, the terminology that was used is inappropriate in any setting. I think people, for the most part, know that."
When a person makes "horrible mistakes or decisions horrible things," Rubio said they need to understand that "they're not — you're not going to be treated, nor should you be, like anybody in some other job."
Elected officials "hold a public trust," he said. "You are a representative of those districts, and you are going to be held to a different standard, and people should know that coming in."