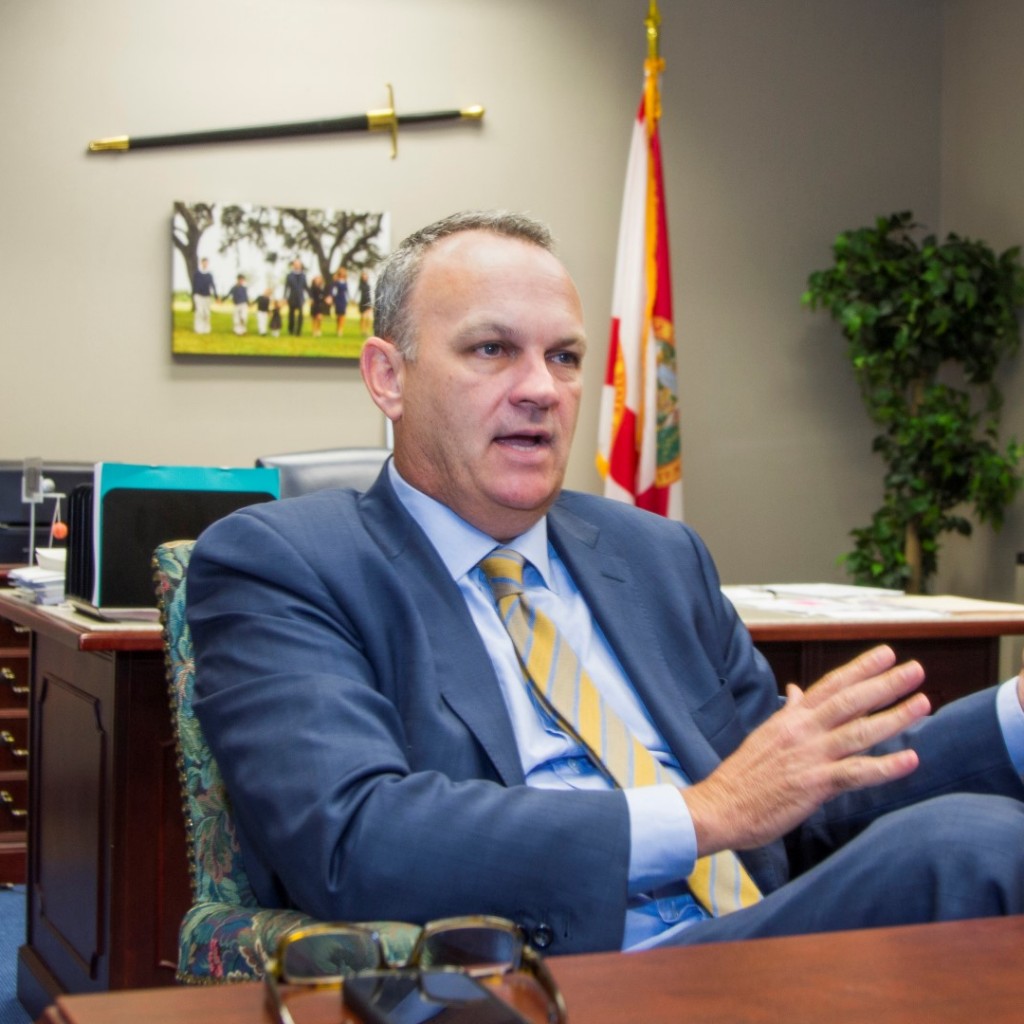 Ever since he was able to put a leash on rapper Pitbull's contract with VISIT Florida, Richard Corcoran has been the patron saint of those hoping to ferret out egregious government spending.
Hospitals paying too much to their executives and lobbyists? Call Speaker Corcoran.
Lottery makes a deal with a vendor which encumbers future legislative bodies? Call Speaker Corcoran.
Tourist development councils spending money on frivolous activities? Call Speaker Corcoran.
By now, you get the point. If you think some shady spending is going on, it's "Better Call Corcoran" time.
That said, for a moment there, it appeared like Corcoran was going to insert himself into a nasty local spending issue he would do better avoiding.
According to Matt Dixon of POLITICO Florida, Corcoran is considering stepping into an ongoing battle between the Clearwater Marine Aquarium and the Church of Scientology.
Corcoran is eyeing a recent decision by the Pinellas County Commission to give $26 million in tourism development taxes to the aquarium. The money is being doled out over three years to help fund an expansion.
The issue has been a long stewing local fight as the Church of Scientology, which has a huge presence in Clearwater, lobbied commissioners hard to not give the green light to the funding.
The issue came to Corcoran's attention after attorneys for the church circulated hundreds of pages of documents outlining what it says is a misuse of funds, a contention the aquarium has fought. The church sent the packet of documents to both local and state officials, including Corcoran, Senate President Joe Negron and Attorney General Pam Bondi.
As soon as Dixon's story broke, this website cautioned the Speaker to avoid appearing as if it were coming down on the side of Scientology.
As a matter of fact, Dixon's story broke the day after the Tampa Bay Times reported how the FBI conducted a criminal investigation of the Church of Scientology in 2009 and 2010 that focused on allegations of human trafficking. Although the investigation never led to charges being filed, the documents buttress a 2013 report by the Times detailing a sustained and methodical FBI investigation of the church, with agents traveling to several states, questioning dozens of former Scientologists, obtaining surveillance video of the church's remote headquarters in the mountains east of Los Angeles, and even contemplating a raid on that facility.
Fortunately, the Speaker's Office insists it is not taking sides in the Scientology vs. CMA scrum.
"This has nothing to do with Scientology," said Fred Piccolo, Corcoran's communications director. "This is about the stewardship of public dollars."
Piccolo reiterated the comments he provided to POLITICO Florida.
"We've received information that raises some questions," Piccolo said Wednesday. "The Speaker will be briefed after budget negotiations are complete and we will determine further action at that time."
"He remains fully committed to ensuring all tax dollars — including tourist taxes — are spent appropriately," he said.
Part of the issue here, if you know the history of the funding for the Clearwater Marine Aquarium, is that it is a pet project of Clearwater Republican Jack Latvala. 
In 2013, Latvala and other local lawmakers directed $5 million dollars the aquarium's way to pay for production and marketing associated with filming "Dolphin Tale 2."
In 2014, the aquarium received another dollop of state money. Dixon reports that there is another $1 million slated for the facility in next year's budget.
Additionally, in 2013, Latvala tweaked the state's Tourist Development Tax law to allow county bed tax dollars to be used for aquariums, opening the door for Clearwater Marine Aquarium to seek additional funds through the county.
Money from that fund is what Scientology is asking Corcoran to examine.
"It is the duty of the board to every citizen of Pinellas County to weigh this information before it embarks on [a] handout of this magnitude of taxpayer's funds," wrote Monique Yingling, a church attorney, in a seven-page letter that accompanied the documents, according to Dixon. 
An economic impact study conducted earlier this year concluded that the aquarium had pumped $2 billion into the local economy since 2011.
Still, there's nothing wrong with the Speaker keeping close tabs on taxpayers' money, especially since he has assured us he's not playing favorites.
After all, Richard Corcoran would hate to be accused of picking winners and losers.