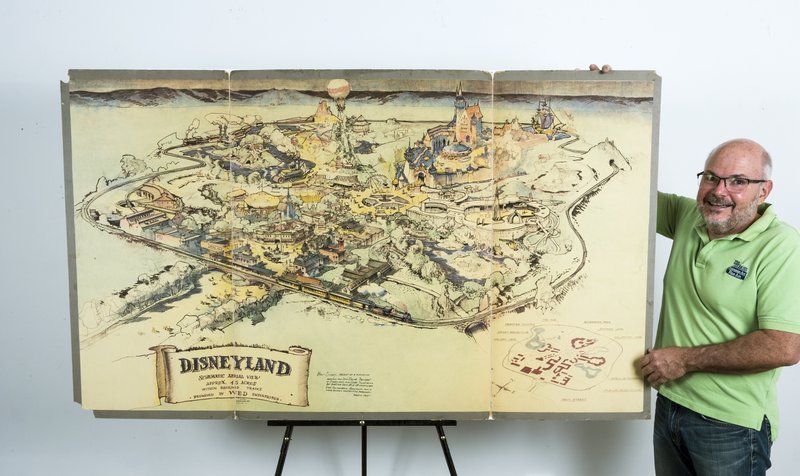 Sunburn – The morning read of what's hot in Florida politics.
By Peter Schorsch, Phil Ammann, Jenna Buzzacco-Foerster, A.G. Gankarski, Mitch Perry and Jim Rosica.
FloridaPolitics.com received three honors in the Society of Professional Journalists' Green Eyeshade Awards, highlighting the best journalism of 2016 throughout 10 states of the southeast United States.
I would have never thought when I launched my local political blog that one day we would be competing with the major traditional news organizations, especially in categories like business reporting.
Congrats to:
Martin Dyckman who received a second-place award for online serious commentary for his columns exploring the problems with Florida's death penalty laws.
Jim Rosica who received a third-place award for online business reporting for his stories on gambling in Florida.
Scott Powers who received a third-place award for online political reporting for his stories on Central Florida politics.
— GATA GOING AWAY —
The enduring image of Corrine Brown the day she was found guilty of 18 counts in her fraud trial was not the congresswoman in the courtroom, where she was stoic.
Rather, it was afterward.
Wearing a slightly-out-of-season dress and jacket, Brown was walked to a waiting black Mercedes coupe. Parting a phalanx of cameras and microphones like Moses parting the Red Sea, it was her last public act of transfiguration.
Yet no miracles await a former congresswoman nailed on all but four of the 22 counts she faced.
Brown, on way to a phalanx of guilty verdicts, was rolled on and betrayed by co-conspirators … all of whom said they couldn't tell Corrine no; she was queen of the whole One Door for Education scheme.
Brown's lawyer, Orlando barrister James Smith, once more put on his game face for the press, saying the game wasn't over …  this was just the "first quarter" … more motions would be filed.
Maybe. It's an open question as to how much more lawyerin' Brown can afford, given she had to sell her beach house to pay her defense.
Also a given — she will soon enough be without her congressional pension.
The trial was tough to watch – Brown's defense dug in their heels in an attempt to find some small sliver of plausible deniability. Common sense obliterated that.
If Brown hadn't worked these donors first, would they have given to One Door?
Also tough to watch – people at the trial. With many of the daily regulars, there was a randomness at best and a sordidness at worst; a generally unhygienic lot gleeful in wanting to watch Corrine Brown get what they thought was coming to her. That is,  until they realized that they were watching a deadly-dull trial about "pass-through" checks and tax omissions and elisions, with donor testimony having all the color of product warranties.
Now Queen Corrine is deposed, once and for all.
Jacksonville lost Brown's Congressional seat, possibly once and for all, as well. And the Corrine Brown machine – with all of its messiness – that's gone too.
What's left? A Duval Democratic Party that doesn't win much, lacking a single charismatic figure who can draw crossover votes.
Corrine is gone, likely headed to prison, with no successor, no heir.
It is an ultimate tragedy, perhaps, one with effects that could very well outlive Corrine Brown herself.
— "Former Congresswoman Corrine Brown violated the public trust, the honor of her position, and the integrity of the American system of government when she abused one of the most powerful positions in the nation for her own personal gain. She shamefully deprived needy children of hundreds of thousands of dollars that could have helped with their education and improve their opportunities for advancement, and she lied to the IRS and the American public about secret cash deposits into her personal bank accounts," said Acting Assistant Attorney General Kenneth Blanco. "The Department of Justice is committed to fighting corruption and fraud wherever we find it, at all levels of government, regardless of their power and influence."
— "Former Congresswoman Brown chose greed and personal gain over the sacred trust given to her by the community that she served for many years," said acting U.S. Attorney Steven Muldrow. "These guilty verdicts underscore our Office's resolve in holding public officials at all levels of government accountable for their actions. In this case, former Congresswoman Brown stole money that was donated on the false premise of helping further the educational goals of underprivileged children."
How the Brown verdict is playing: Florida Times-Union, Corrine Brown convicted of 18 felonies, faces decades in prison – "The verdict came three days after closing arguments in a trial where Brown was painted as living the high life on cash that aides secretly deposited in her bank account after passing it through other accounts." CNN, Former Democratic Rep. Corrine Brown convicted of fraud scheme – "The Justice Department said Brown and two co-conspirators solicited more than $800,000 in donations for the One Door for Education — Amy Anderson Scholarship Fund … frequently from individuals and companies Brown knew through her congressional position. One Door was not a registered nonprofit and most of the money went to their own pockets or was spent on lavish events in Brown's honor." Orlando Sentinel, Corrine Brown found guilty on fraud and tax-evasion charges – "'Brown violated the public trust, the honor of her position, and the integrity of the American system of government when she abused one of the most powerful positions in the nation for her own personal gain,' Acting Assistant Attorney General Kenneth Blanco said in a statement." First Coast News, Corrine Brown stoic leaving court after being found guilty of fraud, corruption charges – "Brown kept uncharacteristically silent … she respected the justice system and the jury, but intended to file motions to begin the appeal process. She maintains her innocence." POLITICO, Former U.S. Rep. Corrine Brown convicted of federal fraud charges – "As reporters shouted a few questions at her, she kept silent as she kept moving arm-in-arm with her pastor and family members toward the car. Some yelled 'we love you Corrine.'" News 4 Jax, Lawmakers, supporters react to Brown's conviction – "They couldn't give her the courtesy or decency to come out the back door. Come on, she built this place. She named it. It's a damn shame in Jacksonville today we have no decency, no respect for black life in this city." NPR, Former U.S. Rep. Corrine Brown Convicted Of Stealing From Phony Charity – "Attorney James Smith told reporters, 'I still have a lot of work to do on this case,' referring to the sentencing phase and the motion he plans to file for a new trial … sentencing phase could take 90 days or longer."
Tallahassee Democrat editorial board questioning vindicated by Brown convictions via Florida Politics – Skip Foster, the newspaper's publisher, tweeted on Thursday: "Looks like, Ms. Brown, it was appropriate for us to ask you about that at our editorial board meeting after all." Last August, "the indictments were the first question when the three Democratic candidates for the 5th Congressional District met with the Tallahassee Democrat editorial board," the paper explained in a story about the meeting. Brown rose "from her chair, approached the camera recording the interview and stopped in front of her questioner. 'These are the things that Congresswoman Corrine Brown did. I gave 22 scholarships. It's important you know that. I gave 22 scholarships. So don't ask me something that I don't have any control over. Ask me what Corrine Brown has done,' " she said, according to the story. Brown lost the race to current Congressman Al Lawson of Tallahassee.
Class:
***Today's SUNBURN is brought to you by Spectrum Reach, the marketing platform of choice, connecting you to your target audience on TV, digital and mobile. With access to our powerful data and insights, solutions for every screen, and the best programming content on the top 50+ networks, we'll help you reach the right customers for your business. SpectrumReach.com #NeverStopReaching***
— CAMPAIGN TRAIL —
Rick Scott-led PAC tackles education, economy in digital videos — New Republican launched two videos this week when it announced Gov. Rick Scott would head up the organization. The first ad, dubbed "If You Open Education," addresses ways to change the education system. "Our old, closed education system is failing our children, and our country is falling behind" a woman is heard saying in the minute-long video. "It's time to open up education, to open up opportunity for everyone." The second video talks about opening up the economy, by getting rid of outdated regulations. Click on the images below to watch the videos.
First on #FlaPol – "Airbnb opens Florida political committee" via Florida Politics – Airbnb, the online marketplace that allows people to find and rent vacation homes, has formed a political committee in Florida, state campaign finance records show. "People versus the Powerful" was formed April 6 for the purpose of  "supporting or opposing statewide, legislative, multi-county and local candidates," according to its statement of organization. … For the committee's first month of existence, the San Francisco-based company seeded it with $1 million. It has yet to make any expenditure, save for about $30 in bank fees, according to reports.
"Adam Putnam fundraising panel notches over $800,000 for April" via Florida Politics – The political committee of Republican gubernatorial candidate Putnam posted more than $800,000 in contributions for the month of April, the state's campaign finance website shows. Florida Grown reported $809,156 in fundraising and $276,479 in expenditures for the month. That brings the committee's total take since its February 2015 formation to $11.3 million in contributions. It also spent nearly $3.1 million, records show, for a cash-on-hand amount of about $8.2 million. Putnam, the sitting Agriculture Commissioner, announced his candidacy Wednesday in his home of Polk County.
– "Why Adam Putnam starts his campaign as a big favorite" via Jeremy Wallace of the Tampa Bay Times
Assignment editors: Putnam will attend a firefighter appreciation breakfast at 10 a.m. at Greater Naples Fire Rescue Station 73, 14575 Collier Blvd. in Naples. From there, he'll head up to Fort Myers to take part in a grassroots meet-and-greet at Buckingham Farms, 12931 Orange River Boulevard. Putnam will continue his 10-day, statewide bus tour Saturday with an "Up & Adam" Breakfast at 9 a.m. at the Royal Palm Room at the Inn on the Lakes, 3101 Golf View Road in Sebring. From there, he'll go to Okeechobee REC Shotgun Shoot and Lincoln Day Dinner at 2 p.m. at the OK Corral Gun Club, 9449 NE 48 th Street in Okeechobee. Media interested in attending the events on Saturday must email [email protected] by 8 p.m. Friday to register.
— Not that our writing isn't riddled with misspelings (get it?), but for a campaign that is spending $80K a month on consultants, shouldn't Putnam's first message have been perfect?
"Jack Latvala 'month or two away' from deciding on Republican bid for governor" via George Bennett of the Palm Beach Post – A day after Putnam kicked off his Republican bid for governor with a large rally that underscored his front runner status, state Sen. Latvala, said he's "leaning" toward entering the race for governor but won't make a final decision until June or July. "We're still a month or two away" from a decision, Latvala said. "I'm leaning in the direction of doing it but I just got out of a very intense job for the last 10 weeks." Latvala, the Senate Appropriations chairman, was a key figure in the legislature's crafting of an $83 billion budget that was approved Monday night. He faces term limits in 2018. If he decides to run for governor, Latvala's Florida Leadership political committee has about $3 million in cash on hand.
"Possible gubernatorial candidate Philip Levine engaged and awaiting child" via Joey Flechas of the Miami Herald – Levine recently got engaged to Caro Murciano, a real estate agent and younger sister of television actor Enrique Murciano. Levine has never been married before. The couple are expecting. The mayor [said] these changes in his personal life only bolster his motivation as he considers a run. "Becoming a husband and father will be one of the greatest highlights of my life and reinforces my determination to make our children's future secure and bright," he said. Levine has yet to commit to a run [for governor].
— MORE FROM THE CAMPAIGN TRAIL —
"Larry Sabato moves Carlos Curbelo's CD 26 race to 'Toss-up'" via Mitch Perry of Florida Politics – Bad news for Curbelo, Brian Mast, and other Florida Republicans in vulnerable congressional districts in 2018 who voted for the American Health Care Act. Sabato's "Crystal Ball" ratings downgraded Curbelo's chances … Sabato had CD 26 as "leaning Republican," but now shifted it to "Toss-up." Mario Diaz-Balart's position in Florida's 25th Congressional District was also downgraded slightly, going from "likely Republican" to "leaning Republican." Diaz-Balart also voted for the AHCA. On the Democratic side … three congressional seats maintain a "leans Democratic" outlook — Stephanie Murphy in Florida's 27th District, and Charlie Crist in Florida's 13th District. The other seat is Ileana Ros-Lehtinen's seat in Florida's 27th District.
"Quelling candidacy chatter, Alberto Carvalho vows to remain Miami-Dade schools' chief" via Patricia Mazzei and Kyra Gurney of the Miami Herald – Speaking at an awards ceremony for the Education Fund, a local schools nonprofit, Carvalho vowed to remain schools chief this year, next year and for years to come … The comment seemed to address his own acknowledgment last week that he was being courted to replace Miami Republican Rep. Ros-Lehtinen. Carvalho, an independent who has never run for public office, could have mounted a formidable candidacy, given his broad popularity and name recognition. But he sounded reluctant to run even last week, when Florida Democrats were abuzz about his potential candidacy. And he has since spoken to school board members, including one, Lubby Navarro, who said Carvalho was clear he wasn't running … Carvalho's promise to stick to his job was met with resounding applause.
"After strong start, Ed Hooper raises just $640 in April for Senate bid" via Florida Politics – Hooper, the former Republican state representative and Clearwater city commissioner, posted just over $600 in April after two consecutive months of five-digit fundraising. Hooper, aiming to replace term-limited Jack Latvala in Senate District 16, put up only $640 in contributions and showed $20 in expenditures for the month. That's after bringing in more than $25,000 and $24,000 for February and March, respectively. Hooper, however, still has no opposition for the seat, which covers much of north Pinellas County.
"Ana Rivas Logan is in for Frank Artiles' Florida Senate seat" via Patricia Mazzei of the Miami Herald – Former state rep. Rivas Logan is the third Hispanic Democratic woman to announce her candidacy, after state Rep. Daisy Baez of Coral Gables and businesswoman Annette Taddeo. The difference, Rivas Logan said, is that she's already won elections in parts of Artiles' Southwest Miami-Dade County district. Her name recognition will help her in the quick-turnaround special election, she said. "It's not about who can win a primary," she said. "It's about who can flip the seat blue."
Dwight Bullard backs Annette Taddeo in SD 40 — The former state Senator has thrown his support behind Taddeo in her Senate District 40 bid. "Annette is someone that has been a part of our greater South Dade community for many years; she has stood up for us and will stand up for the community and it's interest in Tallahassee," he said in a statement. "I've seen elders, pastors and stalwarts of the community encourage Annette to run.  I join them in my support of Annette as the candidate we want to represent our community in the Florida Senate." Taddeo announced she was running for the seat earlier this week, and the Division of Elections said it received her paperwork Thursday and was processing it.
***SUNBURN is brought to you in part by Bascom Communications & Consulting, LLC, a top-notch public affairs, political communications and public relations firm. Visit www.bascomllc.com to read about their growing team, success stories and case studies.***
"Race to replace Jim Boyd gins up big numbers" via Florida Politics – Contributions for candidates in the race to replace House District 71's Boyd topped $115,000 for April. Will Robinson, a Bradenton Republican, bested Sarasota Republican James Buchanan for the month, pulling in a whopping $97,600 to Buchanan's $15,300, records show. And Bradenton Democrat Randy Cooper put up $2,210. Boyd, a Bradenton Republican, is term-limited, having been first elected in 2010.
"Miami Republican Vance Aloupis hoists $31,150 in April" via Florida Politics –  Aloupis' second finance report shows a fundraising slowdown to $31,150 in April from just over $103,000 in March. But the Miami Republican, vying to replace the term-limited Mike Bileca in House District 115, still eclipses the competition for the seat, which has raised a total of $250 among three candidates. All of Aloupis' reported contributions for April are $1,000 or under, including $500 from Florida East Coast Industries.
"Jose Mallea raises over $34,000 in April for HD 116 seat" via Florida Politics – Mallea, a Miami Republican, is running to replace current Rep. Jose Felix Diaz. Campaign finance records show he posted $34,240 in contributions for April, coming off a $55,276 haul for March. Mallea, the owner of JM Global consulting, ran Sen. Marco Rubio's successful U.S. Senate campaign in 2010. He also was chief of staff to former Miami Mayor Manny Diaz. Republican Daniel Anthony Perez, the only other declared candidate in the race, raised $17,325 in April, for a total of $89,516.
— CAPITOL INSIGHT —
"Rick Scott wraps up latest visit to Washington" via Alex Leary of the Tampa Bay Times – … with a visit to the Department of Homeland Security, part of his embrace of the Trumpadministration. Scott popped in for a visit with EPA Administrator Scott Pruitt to talk water issues. But Scott's visit to Washington — the latest in a series since Trump was elected — also had political aims. Scott yesterday attended a Republican Governors Association breakfast. That evening he hosted a dinner with political reporters to unveil a national Super PAC. Afterward, Scott went on Fox Business.
Assignment editors: Gov. Scott will ceremonially sign a bill (SB 10) that helps protect the environment by authorizing the building of a reservoir south of Lake Okeechobee at 10 a.m. at the Miami Canal-John Stretch Park, 47000 State Road 80 in Lake Harbor.
— "Everglades activists worry new reservoir deal doesn't go far enough" via Jerry Iannelli of the Miami New Times 
"Joe Negron seeks guidance on medical marijuana" via Florida Politics – Without using the words "Special Session," Senate President Negron is seeking "ideas" from fellow senators after the 2017 Legislative Session ended without a bill to implement the state's medical marijuana constitutional amendment. Negron sent a memo Thursday, released by his office, saying he "believe(s) we should consider the best way to meet our constitutional obligation to implement Amendment 2." Lawmakers failed to come to agreement on a bill that would implement the medical cannabis constitutional amendment passed in 2016 … "It was our mutual obligation to work together in good faith to find a principled middle ground on this important issue," Negron wrote. "…Please feel free to contact me with your ideas on how to achieve this objective."
Florida for Care: Urge lawmakers to support special session — Florida for Care, the advocacy group pushing for the implementation of the medical marijuana constitutional amendment, is encouraging supporters to call and email senators and representatives to tell them to "urge leadership to call a special session that implements Amendment 2, provides strong patient access, and allows competitive, free market to serve patients." "Pick up the phone," wrote Ben Pollara, in the email to supporters. "Your elected officials are listening."
"Editorial: Legislature needs special session on medical marijuana" via the Tampa Bay Times – Amendment 2 … is considerably less popular with state lawmakers. That explains why the legislative session ended with no agreement on implementing the amendment, leaving sick Floridians in limbo and major policy decisions to be hashed out in court. House Speaker Corcoran and Senate President Negron — or Gov. Scott — should call lawmakers back to Tallahassee for a special session to pass a comprehensive bill making medical pot reasonably accessible to patients across Florida. By failing to pass a bill, the Legislature abdicated its duty to the Department of Health and the courts. With no law on the books, implementation falls next to department regulators, which does not bode well for patient access. Medical marijuana could soon become a billion-dollar industry in Florida affecting hundreds of thousands of patients.
"Budget line item only for Jewish schools raises some questions" via The Miami Herald – Legislators — both Republicans and Democrats — were eager to comply with a request to help secure Jewish schools following months of news reports showing children and adults evacuating from schools and other places in response to threats in Florida and other states. But the line-item in the budget has raised some questions about government dollars earmarked to help schools serving just one religion. Kara Gross, ACLU of Florida's legislative counsel, told the Miami Herald that while responding to violent threats made against religious minorities is extremely important, the budget item raises constitutional questions.
"Misunderstanding, panic show importance of water storage funds to landowner lobbyists" via Bruce Ritchie and Matt Dixon of POLITICO Florida – In the hours immediately after talks between House and Senate negotiators over environmental spending broke down, one lobbyist sent a text message to a House appropriations subcommittee chairman saying, "Tell me I shouldn't be panicking." At the root of the lobbyists' fear was the mistaken idea that the program was being zeroed out. But the misunderstanding and panicked text messages show how important the program is to agricultural corporations and their lobbyists who must shepherd millions of dollars in taxpayer spending to a program that benefits their clients. It also shows how lobbyists and lawmakers were still very much working behind the scenes in a session that was supposed to be more open and transparent under House Speaker Corcoran.
New and renewed lobby registrations: Leslie Dughi, Fred Karlinsky, Greenberg Traurig: Oliver Wyman
ICYMI: Lori Berman announces Palm Beach County Commission bid — The Lantana Democrat announced Thursday that she filed the necessary paperwork to run for District 2 of the Palm Beach County Commission. "I know the district and I know the issues," said Berman, "I've made it a point to know what is going on locally on a variety of issues from homelessness to sober homes, from economic development to the agricultural reserve.  I can be a consensus builder on the commission and focus on helping our residents be successful." First elected in 2010, Berman can't run again in 2018 because of term limits. She will continue to serve in the Florida House until the end of her term.
— STATEWIDE —
"FPL's offer: $185 million to get Vero Beach out of the electric business" via Colleen Wixon of TC Palm –  Florida Power & Light Co. has offered $185 million for the city's entire electric system … The offer includes paying the city $36.6 million — $20 million in cash; money toward employee pension liabilities and to rent the Vero Beach power-plant substation; and an additional $20.4 million to release the lien on the city's utility bonds. FPL would pay $108 million to the Florida Municipal Power Agency to get Vero Beach out of the statewide electric cooperative of municipalities. FPL also would pay $20 million to cut the city's ties with the Orlando Utilities Commission, which sells Vero most of its electrical power. Mayor Laura Moss declined to comment on FPL's offer, adding that she has asked other City Council members to avoid discussing specifics before a special City Council meeting at 9:30 a.m. Tuesday.
"Orlando is the No. 1 destination in the U.S." via Terry Roen of Orlando Rising – Visit Orlando announced that a record 68 million visitors came to Orlando last year, making it the No. 1 destination in the United States. "Orlando's visitation number represents the emotional connections we make with millions all over the world," said George Aguel, president and CEO of Visit Orlando. "The love they show us never ceases to inspire us and led us to launch a yearlong campaign about two important words: thank you." To mark the occasion, Visit Orlando achieved a Guinness World Records title by gathering 3,144 handwritten thank you notes from local attractions and hotels to mail to visitors that supported the Orlando destination. The cards will be mailed to visitors that used Visit Orlando's social media channels, destination websites and member programs.
***Smith, Bryan & Myers is an all-inclusive governmental relations firm located in Tallahassee. For more than three decades, SBM has been working with our clients to deliver their priorities through strategic and effective government relations consulting that has led us to become one of Tallahassee's premier governmental relations firms today.***
"Publix ties for No. 1 in customer loyalty survey" via Bill Bortzfield of the Florida Times-Union — Lakeland-based Publix, and Wegmans, based in Rochester, N.Y., tied for No. 1, with each receiving a 77 percent score in the survey's customer loyalty index. Trader Joe's came in second with 76 percent. Publix was found to have the cleanest stores and fastest checkouts. It was ranked highest for specialty department service and was a close second to Trader Joe's for cashier courtesy. Wal-Mart landed at the bottom of all categories in the survey but one.
What Taylor Biehl and Jeff Sharkey are reading – "Tesla opens Florida pre-orders for solar roof" via Malena Carollo of the Tampa Bay Times – The Palo Alto, California, company opened Florida pre-orders for its residential solar energy material called "Solar Roof," as well as a cost estimator. The roofing material will cost a hefty $21.85 per square foot, perhaps five to six times the cost of putting on an asphalt shingle roof. The tiles are made of tempered glass and take about a week to install. Tesla is also offering what it says is the industry's best warranty: "The lifetime of your house or infinity, whichever comes first." A $1,000 deposit is required to pre-order.
— ALOE —
"Florida retailers expect record breaking Mother's Day in 2017" via Florida Politics – According to the Florida Retail Federation (FRF), consumers will spend more than ever on gifts for Mother's Day this year, reaching $23.6 billion. The state's leading retailer trade association expect a whopping $186.39 per mom on average this year, up from last year's $172.22 average. A review from the National Retail Federation, conducted by Prosper Insights and Analytics, show per-person spending in 2017 will be the highest in the survey's 14-year history. Estimates say shoppers will spend $5 billion on jewelry, $4.2 billion on special outings such as dinner or brunch, $2.6 billion on flowers, $2.5 billion on gift cards, $2.1 billion on clothing, $2 billion on consumer electronics, and $1.9 billion on personal services. The most significant increases from last year are in jewelry spending, which is up 19 percent, and personal services, up 15 percent.
"Disneyland was born on paper over a marathon weekend in 1953" via Sandy Cohen of The Associated Press — Tomorrowland was originally going to be called World of Tomorrow. Frontierland was Frontier Country. Lilliputian Land never became a reality at Disneyland. And no one could have foreseen a "Star Wars" land opening in 2019. Walt Disney spent a marathon weekend in 1953 brainstorming ideas for the new family amusement park he envisioned called Disneyland. There would be a train station and an old-fashioned Main Street square. The park would have a princess castle and a pirate ship, maybe even a rocket. Disney wanted to get investors on board, so he described the various elements he imagined to artist Herb Ryman, who translated them into a hand-drawn map — Disneyland's first. That original concept art could fetch as much as $1 million when it goes up for auction next month, auctioneer Mike Van Eaton said.
"Universal booking rooms for its newest value resort" via Terry Roen of Orlando Rising — Universal Orlando is taking reservations for its new Aventura Hotel, which offers views of Islands of Adventure and its new Volcano Bay water park. Although the hotel doesn't open until August 1, 2018, Universal is enticing guests with prices as low as $97 a night, along with a $100 dining credit, if seven nights are booked. There's a $50 dining credit available for stays of four to six nights. Prices start at $116 a night. … Aventura guests will get early park admission to the Wizarding World of Harry Potter, but they won't be on the water taxi line or get the Universal Express Unlimited access that is restricted to the resort's original three hotels: the Portofino Bay, Hard Rock, and Royal Pacific. Bus transportation will be available to the parks or guests can walk on the resort walkway to CityWalk and the parks.
Happy birthday to our friend, Brad Swanson.