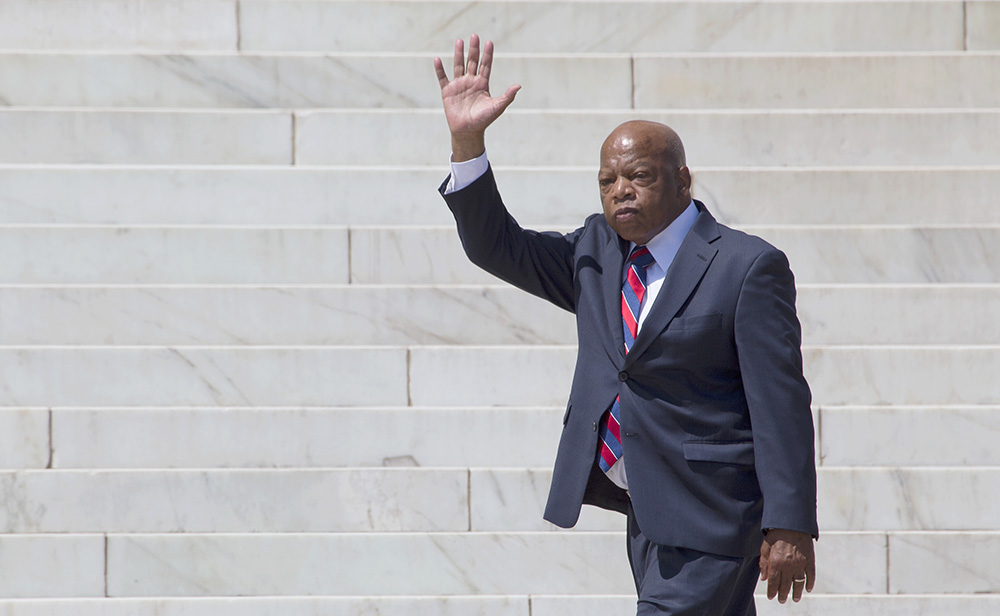 Gwen Graham has scored the endorsement of civil rights icon Rep. John Lewis.
"Only one Democrat for Governor of Florida —my good friend Gwen Graham — has the passion and commitment, the track record and the leadership skills to stand up, speak out, protect our priorities, and get things done," the Georgia Democrat said in a statement. "Gwen is a champion for the progressive values so many of us share, and I am proud to give Gwen Graham my strongest endorsement for Governor of Florida."
The endorsement comes on the 60th anniversary of Dr. Martin Luther King Jr.'s "Give Us the Ballot" speech, according to the campaign. In the speech, King called for voting rights for African Americans.
Graham marched with Lewis and President Barack Obama across the Edmund Pettus Bridge to mark the 50th anniversary of the civil rights march from Selma to Montgomery, joined him and other House Democrats in a sit-in to demand commonsense gun safety, and co-sponsored legislation to protect voting rights while in Congress.
"Congressman John Lewis's support and friendship mean the world to me. Marching with him to mark the anniversary of Bloody Sunday, sitting in with him to demand commonsense gun reform, and fighting for voting rights with him are among my proudest moments while representing Florida in Congress," the former congresswoman said in a statement. "As governor, I will expand voting rights, pass gun reform to make our cities and streets safer and create opportunities for all Floridians."
Graham, the daughter of former governor and Sen. Bob Graham, is one of three Democrats running for governor in 2018. Tallahassee Mayor Andrew Gillum and Orlando businessman Chris King are also running.