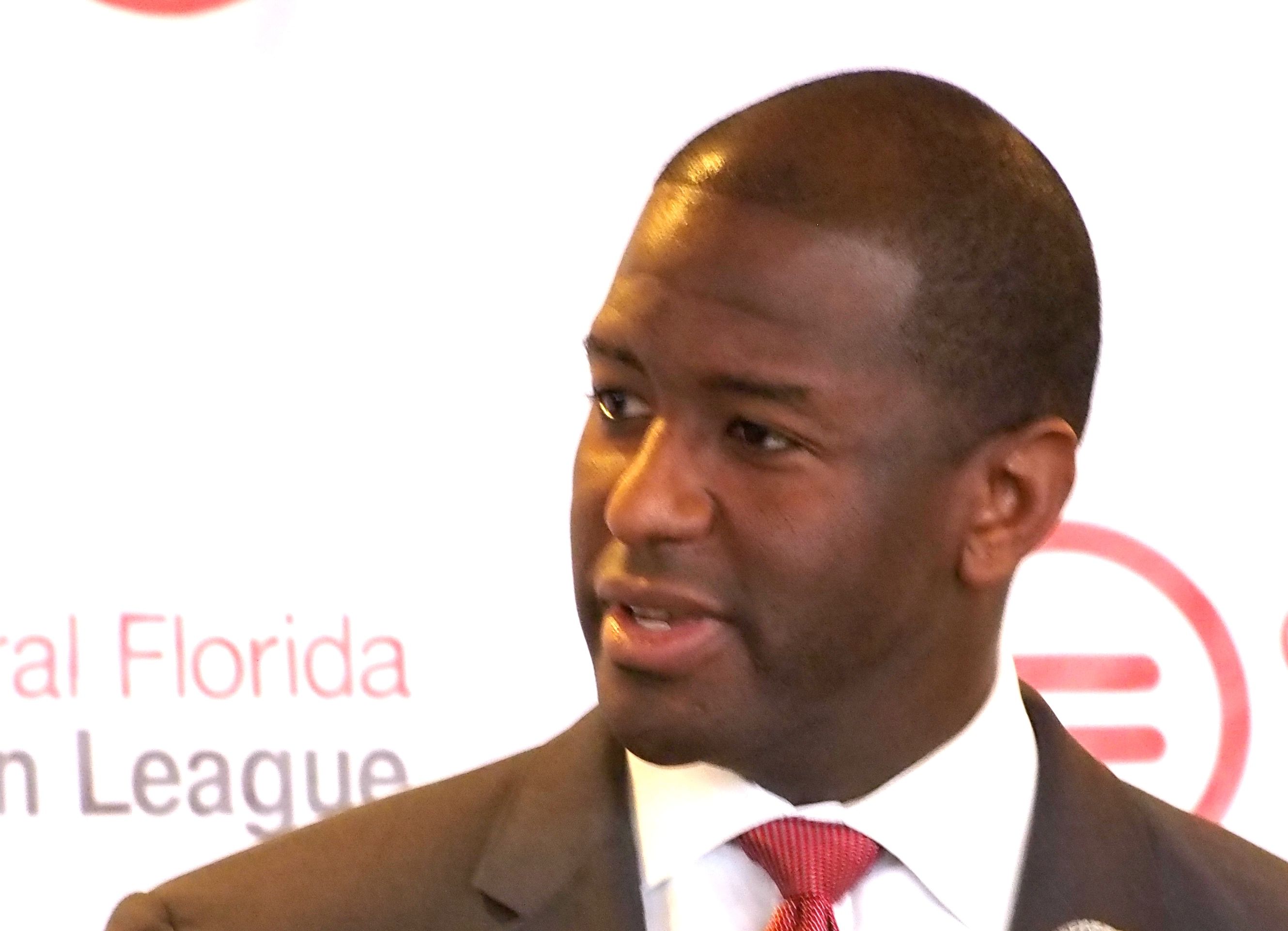 Democrat Andrew Gillum has picked up the endorsement of former HUD Director Julian Castro in his quest for the Florida governor's office in 2018.
Castro, from San Antonio, was U.S. secretary of Housing and Urban Development under former President Barack Obama.
He also will participate in a fundraising event in Miami early next month for Gillum, mayor of Tallahassee, Gillum's campaign announced.
"Our nation is at its best when it matches hard work with real opportunity. That's the essence of the American Dream," Castro said in a news release issued by Gillum's campaign. "I'm proud to support Andrew Gillum for Governor because Andrew, the son of a construction worker and a bus driver, has worked hard to achieve his own dreams — and he's worked just as hard to ensure that Floridians from every walk of life can achieve theirs."
Gillum faces former U.S. Rep. Gwen Graham of Tallahassee and Winter Park affordable housing developer Chris King heading toward a Democratic primary. So far Florida Agriculture Commissioner Adam Putnam has the Republican path pretty much to himself.
"When Andrew is Governor, he will fight so that every child in Florida has the opportunity to grow and succeed in the Sunshine State," Castro continued. "He is the candidate Democrats can best trust to stand with the courage of conviction, even when it's not politically convenient," Castro continued.
Gillum called Castro's endorsement an honor.
"As HUD Secretary and San Antonio's Mayor, Julian has put children's health, well-being and opportunity at the forefront of his work. He has worked to ensure all of our children — no matter if they grew up in a big city or rural town — have every chance to succeed," Gillum said. "It is an honor to have his endorsement as we continue sharing our vision for a Florida that works for everyone."