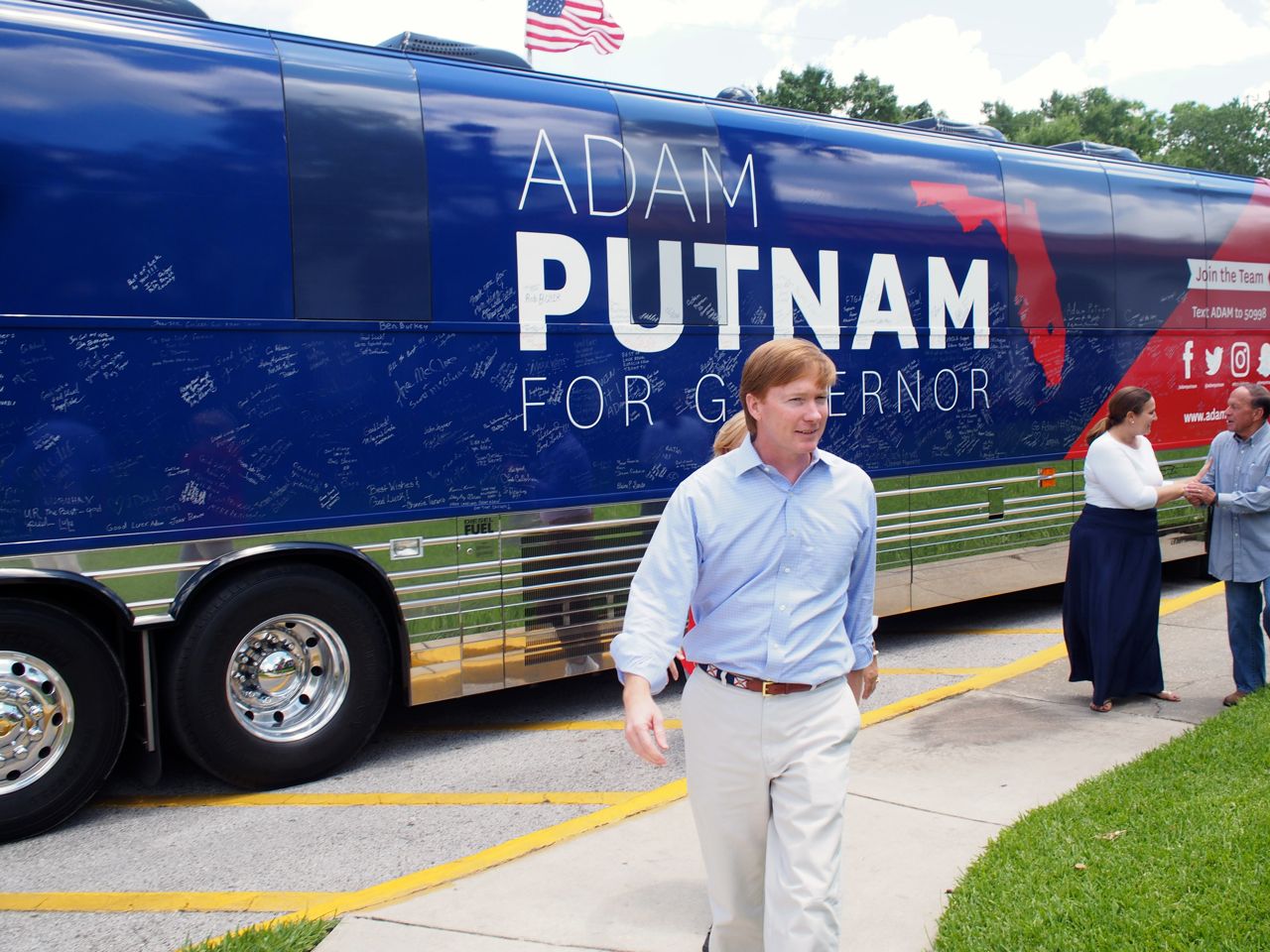 Republican candidate for governor Adam Putnam, who is sitting on $10 million in cash-on-hand from contributions, has released fundraising numbers showing what his campaign calls his "wide range of grassroots support."
The numbers came in a Thursday email from Amanda Bevis, Putnam's campaign spokeswoman. He's now finishing his second term as Florida's elected agriculture commissioner; he is term-limited in that post in 2018.
He "collected more than $2.1 million in the first month (May) since he filed to run for Governor of Florida, with more than $1.1 million in hard dollar contributions to the Adam Putnam for Governor campaign," she wrote.
Putnam also has Florida Grown, a separate political committee that can raise funds on its own. He formally kicked off his campaign on May 10, followed by a 10-day, 2,161-mile statewide bus tour.
"The contributions to the campaign came from 2,203 supporters representing all 67 counties in Florida," Bevis said. "More than 1,714 supporters contributed under $500," or nearly 78 percent.
Bevis' email says the campaign and committee combined took in $13.4 million, and have $10 million in cash-on-hand as of May 31.
"Not only is the campaign off to a strong financial start, but it has also seen impressive grassroots support in the first month since Putnam announced his run for governor," Bevis said.
She cites 2,063 supporters in Bartow on May 10, 190 supporters at each bus tour stop on average, 632 supporters at Suwannee Valley BBQ in O'Brien on May 20, and 1,024 volunteers signed up.
"These numbers are as of 5 p.m. on Wednesday, May 31," Bevis added in a footnote. "Contributions are still being processed."