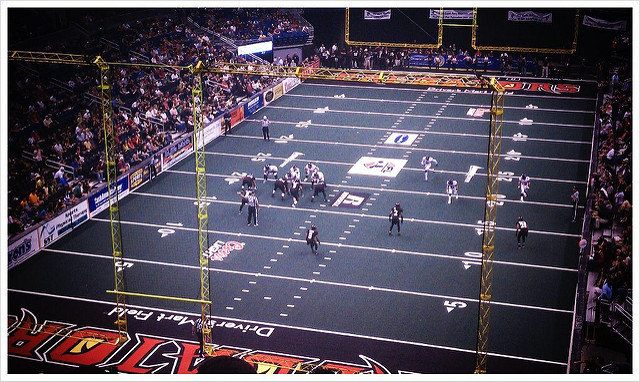 A former Orlando Predators player can't recover workers' compensation benefits because nobody from the Arena Football League ever signed his employment contract, the 1st District Court of Appeal ruled Tuesday.
Bryon Bishop attempted to claim benefits for an injury sustained during a tryout to rejoin the now-defunct team following a hiatus. A judge of compensation claims had ruled that he was entitled to them under his contract with the league.
A three-judge appellate panel, in an opinion by Judge Allen Winsor, cited the lack of a signature by a league representative in reversing the compensation judge. Only Bishop and a team representative had signed.
Under the Arena system, players are employees of the league, not their teams. The contract term was Feb. 1-Aug. 31, 2013.
Winsor acknowledged that parties may enter a contract without signing it, if they do other things indicating they abide by its terms.
"But in this case, the only AFL action Bishop claims showed the AFL's assent was the AFL's decision to let Bishop participate in the tryout. We cannot conclude that allowing a player to participate in a tryout shows assent to 'hire[] the Player as a skilled football player' for the duration of a football season," Winsor wrote.
"The (judge's) conclusion below—that Bishop 'was under contract with (the AFL) at the time of his alleged injury'—was incorrect. Accordingly, and because there was no employer-employee relationship on the date of the injury, we reverse and remand for entry of an order denying Bishop's claims," he wrote.
Judges Harvey Jay and Thomas Winokur joined the opinion.
The Predators folded last year after 25 years in the league.
In a footnote, the court noted that Florida law excludes professional athletes from the workers' compensation system.
"For reasons not pertinent here, the judge of compensation claims found that provision inapplicable, and no one has challenged that decision on appeal," the opinion says.