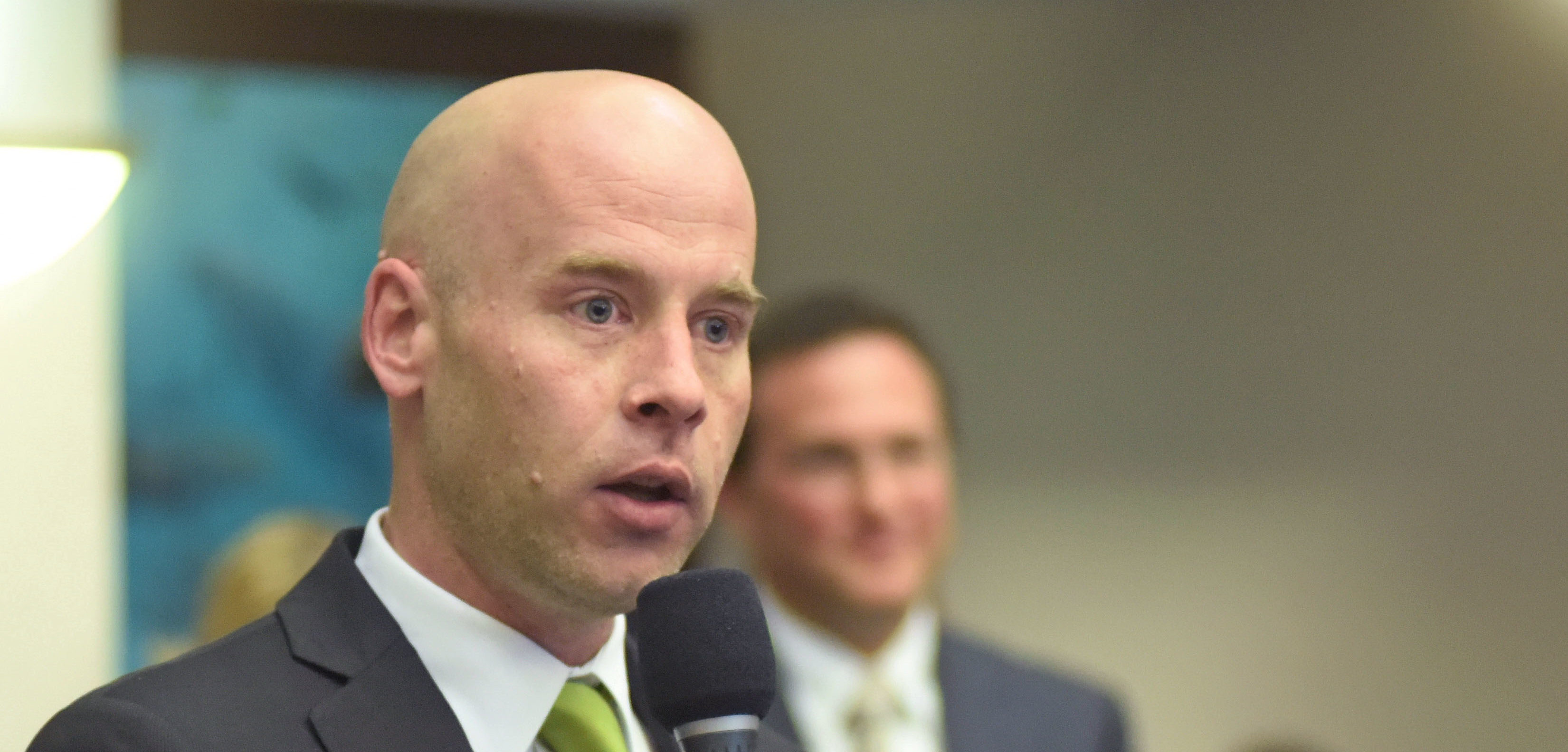 A change to the Special Session's medical marijuana legislation that would have allowed patients to smoke it was handily defeated Thursday.
The amendment offered by Rep. Evan Jenne, a Dania Beach Democrat, was killed on the House floor by a vote of 37-71.
"If a doctor and a patient determine that (smoking) is the best way to alleviate pain, or whatever it might be, then that should be left up to them," he told reporters after the House's daily session. "In any doctor-patient relationship, there is no one-size-fits-all."
But legislative GOP leadership disagrees with the interpretation of John Morgan—attorney, entrepreneur and main backer of Florida's medical marijuana amendment—that voters contemplated smoking when they approved the constitutional change by 71 percent in 2016.
"I will be suing the state to allow smoke," he said this week. "It was part of my amendment."
Others, including House Democrat and attorney Katie Edwards of Plantation, said the amendment was clear. 
She read aloud one section that smoking advocates—including Morgan—cite, that the state can't "require any accommodation of any on-site medical use of marijuana in any correctional institution or detention facility or place of education or employment, or of smoking medical marijuana in any public place."
"If I'm wrong, we need to fix this … I do not want us to be sued," she said. "A lawsuit benefits one attorney, one firm. It does not help us get (marijuana) to the patients any quicker … (and) do not tell us that lawsuits don't hinder patient access."
The House eventually set the bill (HB 5A) up for a vote on Friday.
The legislation, among other things, calls for 10 new growers to be licensed this year, in addition to the seven existing ones. Five new growers would be added for every 100,000 patients, and a limit of 25 retail locations per authorized grower will be OK'd, though that limit can rise. That cap will "sunset," or go away, in 2020.
Jenne also wasn't looking forward to a suit from Morgan or anyone else.
"I think everyone assumed that that's what they were voting for," he said, referring to the smoking of medical cannabis. "And if there is one thing we're good at as a Legislature, it's losing in court."