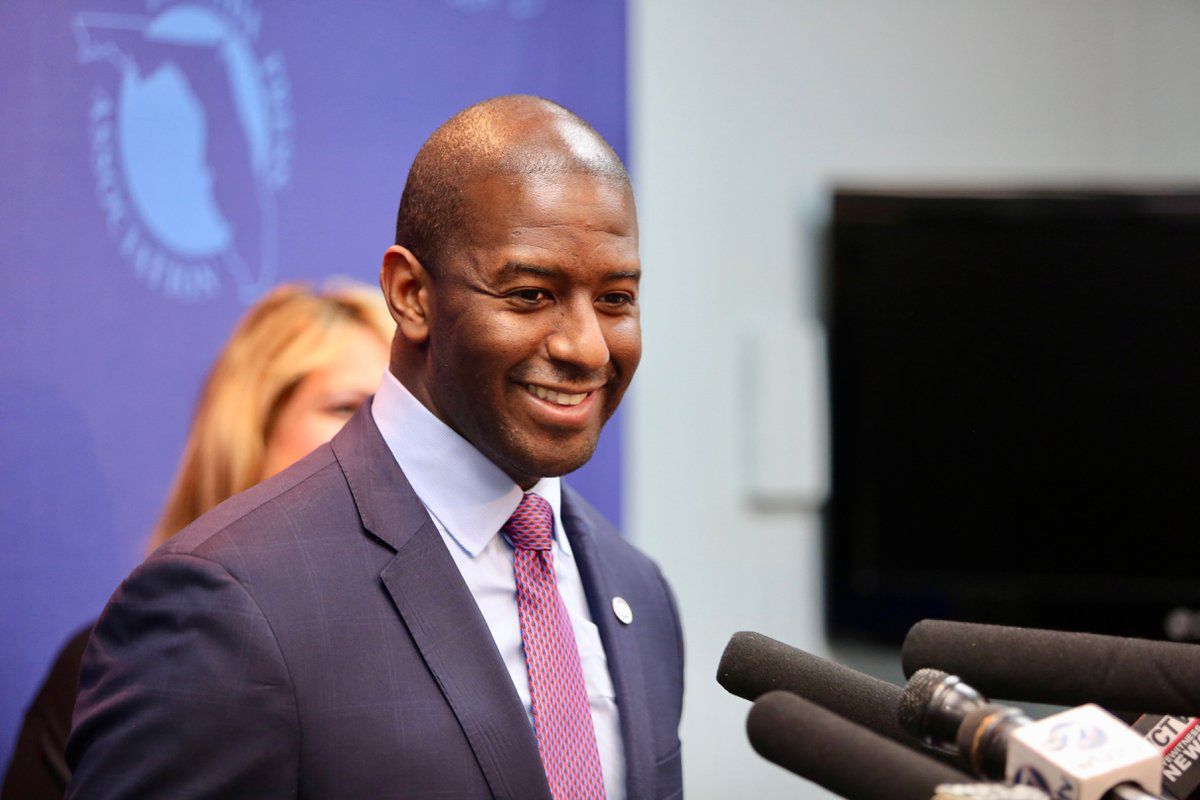 Democratic state Sen. Randolph Bracy has thrown his support behind Tallahassee Mayor Andrew Gillum in the 2018 governor's race.
Bracy's Oakland-based district covers much of west Orange County.
"Orlando and Central Floridians can trust that Mayor Gillum will fight fiercely for the issues that matter most to us, from rebuilding our economy, fighting for healthcare as a right, standing up for public school students and teachers, and confronting our climate change crisis," Bracy stated in a news release issued by Gillum's campaign.
"He's a true champion for all of us, and I'm excited to campaign with him this fall all the way through next year!"
"I am honored to have Sen. Randolph Bracy's endorsement in our campaign for Governor," Gillum replied in the press release. "As a dedicated public servant and Chairman of the Criminal Justice Committee he has been a tireless leader in the fight to protect our working-class families and Florida's most vulnerable. I am excited to get out on the trail with him in Orlando!"
In other endorsements, state Rep. Clovis Watson Jr. threw his support behind Democrat Gwen Graham for governor.
The Alachua County Democratic House member also was the city of Alachua's city manager and deputy chief of police.
"Gwen Graham knows what's at stake in this election," he said. "I'm inspired by her heart, passion, and dedication to defending our shared principles. Gwen is working to build a Florida that educates the young, cares for the sick, and embraces the persecuted."
So far, Gillum and Graham are competing against affordable housing developer Chris King of Winter Park for the Democratic nomination.