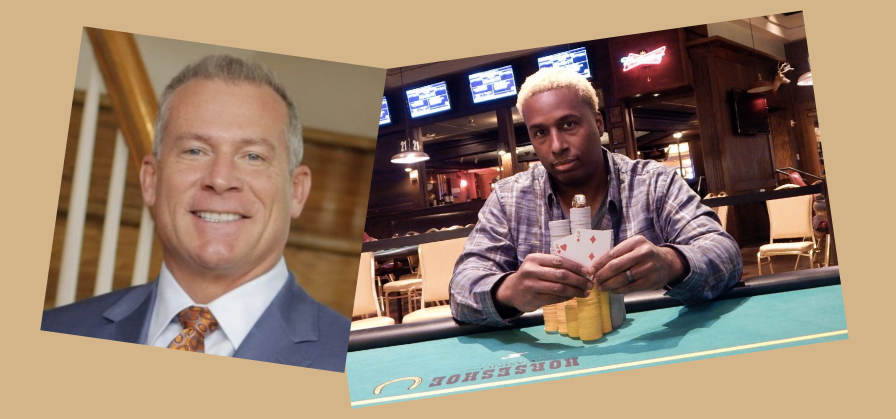 A Tallahassee attorney who fronted "large sums of money" to a professional poker player is suing after the player lost over $22,000 of that bankroll in unauthorized side gambling, according to a lawsuit filed last week.
Hal Lewis is a name partner in the Fonvielle Lewis Messer & McConnaughhay personal-injury law firm and a poker aficionado.
Poker player Maurice Hawkins of South Florida has posted lifetime earnings of nearly $3 million, according to the Hendon Mob online poker database.
The suit, filed in Leon County, is also a glimpse into the world of "staking" in professional poker.
"A poker investor ('the backer') puts up money on behalf of a poker player ('the horse') in exchange for a cut of the profits," explains an Upswing Poker article from last October.
"The backer typically assumes all the risk: Any money the horse loses is on the backer," the article continues. "But if the horse wins, the profits are shared according to the terms of the poker staking contract between the parties (usually, the cut is around 50/50)."
That was the deal cut by Lewis and Hawkins, whom Lewis said he met at a tournament in Jacksonville last March.
"It's a roller coaster," Lewis said of his poker investing in a Friday interview. "These guys win and lose, but you keep going, and you hope that your player eventually wins big," even up to a million-dollar payoff.
Lewis' suit said he "deposit(ed) various large sums of money" into Hawkins' wife's bank account so Hawkins could play last summer's World Series of Poker (WSOP) in Las Vegas. (By the way, Hawkins on Friday was listed as a "trending player" on the WSOP website with $1,854,866 in wins.)
Hawkins played—and lost, the suit says. He told Lewis he wanted to quit the staking deal and give back $22,788 that was left.
That is, he wanted to but couldn't, because he lost that money on bets outside of the deal, according to the suit.
"I just busted," Hawkins said at first, according to copies of text messages from last June that Lewis attached to his complaint. "I owe you 22,788."
But Hawkins later texted he had gotten a "feeling of despair" that "caused me to gamble, which caused me to lose and that's why I lost all the money … I lost the 22,788… I am really emotional … I will make it right."
He didn't, Lewis said.
A complaint in a lawsuit tells one side of a story. Reached by phone, Hawkins disputed Lewis' account, saying he owed the attorney nothing and that Lewis was being a "big bully."
"Do I get a court date?" Hawkins said, avoiding a question about the texts. "Because the truth will come out then."
Lewis now says he's "very soured" on staking: "I still like playing, but I guess of all the people you shouldn't trust, it's probably those who lie, or 'bluff,' for a living."
---
Ed. Note — This story first ran in Saturday's "Takeaways from Tallahassee."