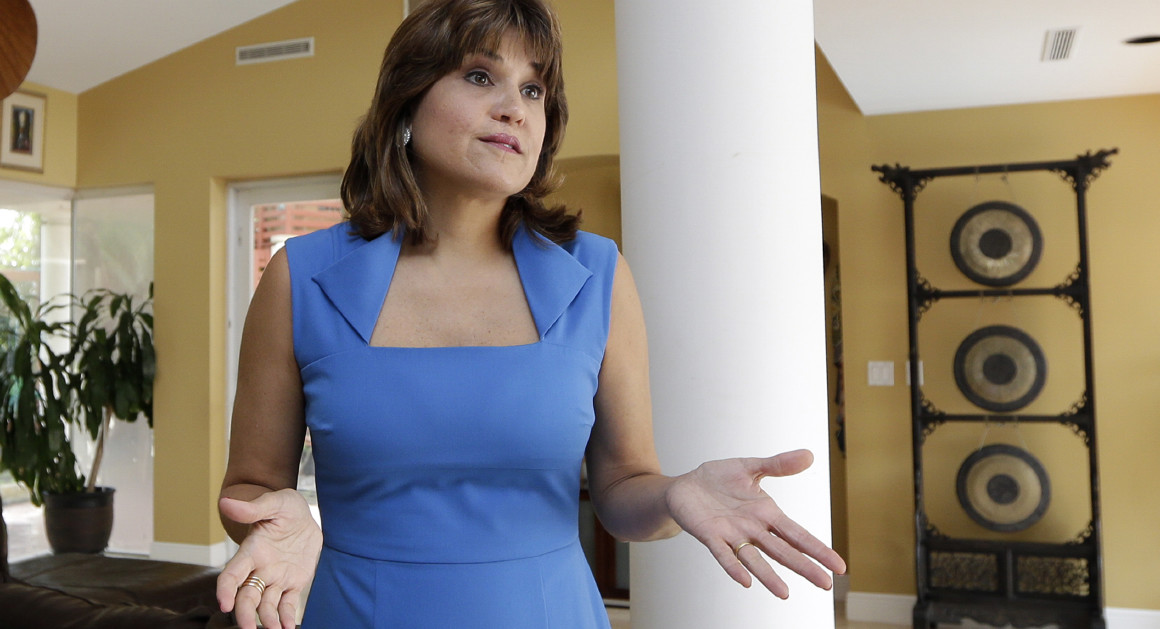 A Democratic polling firm says Democrat Annette Taddeo has a four-point lead over Republican Jose Felix Diaz going into the Sept. 26 special election in Senate District 40, but the margin of error makes it a dead heat on the first day general election campaigning.
The survey — which was conducted between June 21 and June 26, one month before the special primary — showed Taddeo led Diaz, 42 percent to 38 percent. The poll of 400 likely special election voters was completed by Anzalone Liszt Grove Research, a Washington, D.C.-based firm. It has a margin of error of 4.9 percent.
On Tuesday, both candidates easily won their primary races in the Miami-Dade County seat. Diaz, a member of the Florida House, surged over former state Sen. Alex Diaz de la Portilla by thirty points an extremely fierce GOP primary. Taddeo received more than 70 percent of the vote against Ana Rivas Logan, a Republican-turned Democrat and former Miami-Dade County School Board member.
President Donald Trump could be a factor in the race. The president's popularity is underwater in Senate District 40, with 56 percent of respondents saying they had an unfavorable opinion of Trump. Half of the respondents said they had a "very unfavorable opinion" of Trump. According to the polling memo, 40 percent of respondents said they had a favorable opinion of the president.
The GOP health care bill also gets bad reviews, with only 18 percent of those surveyed favorable towards, and 52 percent showing disapproval.
That could spell trouble for Diaz, who has known Trump for several years. He was a contestant on Trump's "The Apprentice" reality show, and was believed to be in the running to become South Florida's top federal prosecutor.
Democrats view the South Florida district as a potential pick-up, and pollsters said in a memo that Taddeo "enters the general election well-positioned to flip a seat for Democrats in the State Senate."
According to the memo, the June poll showed Taddeo's vote share increased after voter hear "balanced positives on her and Jose Felix Diaz." The pollsters report Taddeo opens a 10-point lead over Diaz once they hear about her background and are "receptive to Taddeo's positive profile."
The memo notes Taddeo has a 16-point lead among registered no-party affiliation voters, and that a "generic Democratic brand appears stronger than the GOP brand."
"With a current Taddeo lead, an unpopular President, and a plethora of potent hits against Republicans, Democrats should be excited about the special election in SD-40 this September," wrote the pollsters.