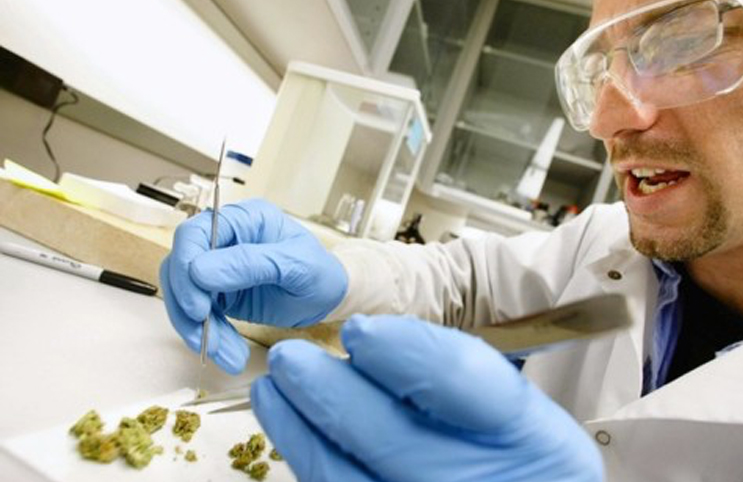 With medical marijuana legal in Florida and the Department of Health now mandated to begin issuing medical marijuana treatment center licenses and identification cards for qualifying patients and caregivers this fall, more businesses involved in the growing cannabis industry are coming to the Sunshine State.
Signal Bay, Inc., a leading provider of cannabis testing and advisory services, announced Monday that its cannabis testing division EVIO Labs has licensed its first lab in Florida.  Officials with the organization have informed FloridaPolitics that the exact location will be in Fort Lauderdale.
Kaycha Holdings, LLC will operate under the EVIO Labs brand and the lab will be managed by a lab director with over 18 years of experience in development of Nutraceutical and Pharmaceutical Products.
"With operations in California, Oregon and soon to be Massachusetts, Signal Bay is proud to bring its accredited testing services to Florida," said Signal Bay CEO William Waldrop. "This expansion into Florida allows Signal Bay to continue to execute on its core mission of ensuring medical patients have access to clean cannabis.  Our Florida expansion also marks another first as we executed our first license agreement.   We are excited to have found a partner with deep ties into the community and shares our common core values."
"We are excited to help ensure clean and safe cannabis to the patients of Florida.  Our partnership with EVIO offers strong support to achieve our goal," said Christopher Martinez, president and co-founder of Kaycha Holdings, LLC. "EVIO Labs is known for their strength and breadth of knowledge in the marijuana testing industry and raises the standard of cannabis testing throughout the state. With EVIO's experienced team and proven testing methodologies we will ensure Florida treatment centers sell only the highest quality cannabis."
Under the medical marijuana bill passed by the Florida Legislature this year, there will be 10 new licensed growers in the state in addition to the seven that already exist. The law requires another four licenses to be issued for every 100,000 patients added to the state's medical marijuana registry, and allows growers to open 25 dispensaries, plus an additional five dispensaries for every 100,000 patients.