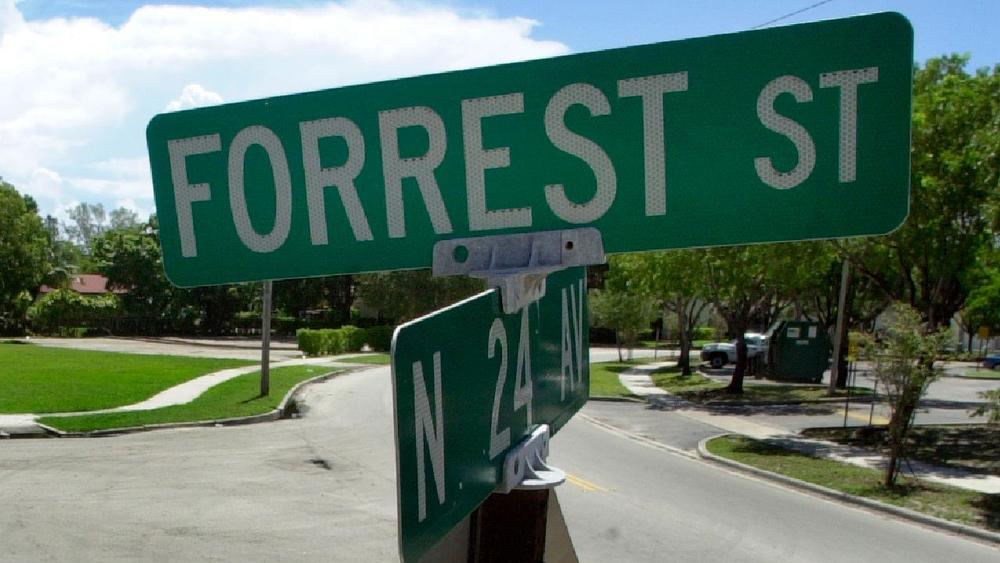 Save Southern Heritage Florida is now pursuing legal action in Broward County against the city of Hollywood after city commissioners voted in August to rename three streets honoring Confederate war leaders.
The Tampa-based advocacy group went to court earlier this year to prevent moving a Confederate monument from a Hillsborough County courthouse.
On August 30, Hollywood City Commissioners approved a plan to rename streets named for Confederate commanders Robert E. Lee, John Bell Hood and Nathan Bedford Forrest, who was also the first grand wizard of the Ku Klux Klan. Commissioners scheduled a workshop Oct. 18 to discuss new names for those streets.
Save Southern Heritage spokesperson Doug Guetzloe says the commission violated their own ordinance by not letting residents living on those streets vote on the name change.
"We think a referendum should be held on those three streets," Guetzloe tells the Fort Lauderdale Sun-Sentinel. "They illegally waived the ordinance. We don't think what they did was proper."
Save Southern Heritage filed a lawsuit against the Hillsborough County Commission back in August, immediately after the board finally agreed to move the 106-year-old Confederate statue to a cemetery in Brandon. In early September, Hillsborough County Circuit Court Judge Rex Barbas denied a request from the group for an injunction against the county from removing the monument but did not dismiss the case outright. County officials removed the statue a week later.
Save Southern Heritage has also filed a second lawsuit against two Hillsborough County Democrats, alleging that they defamed them for describing them as a "white supremacist group."