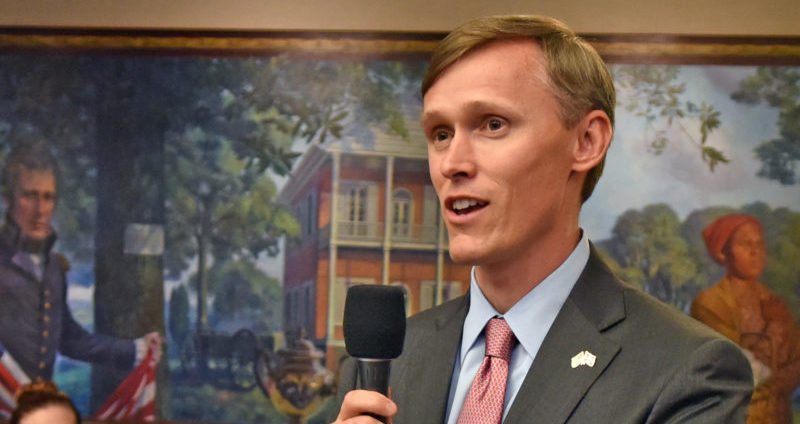 Pensacola Republican Rep. Frank White picked up an endorsement for his Attorney General campaign from Escambia County Sheriff David Morgan Wednesday.
"I'm proud to endorse Frank White for Attorney General" Morgan said in a prepared statement. "Frank is a friend and strong supporter of the law enforcement community in Florida. His dedication to supporting law enforcement and upholding the rule of law will make Frank an outstanding Attorney General. I look forward to supporting Frank throughout his campaign."
White was thankful for the panhandle sheriff's nod and said Morgan has shown a "relentless pursuit of justice in law enforcement that serves as a model for me and everyone who cares about keeping Florida's families safe."
White's only been in the A.G. race for about two weeks, so whether he's got the chops to chip away at Moody's momentum remains to be seen, but picking up an endorsement from a well-respected sheriff is certainly step in the right direction. Especially since up to now fellow Republican Ashley Moody seemed to have an exclusive hold on endorsements from sheriffs.
There's no denying the number of donors and politicians who lined up behind the Moody during the first few months of her campaign, but those came when it was just her and House District 15 Republican Rep. Jay Fant duking it out for the GOP nomination to replace Pam Bondi.
Since filing in June, the former circuit court judge has racked up more than $1 million in contributions between her campaign account and committee, Friends of Ashley Moody. Fant has kept it close on paper, but he's had to dip into his own bank account to keep her within reach.
Moody's also raked in endorsements from the sheriffs of Brevard, Indian River, Pasco, Pinellas and Walton counties in addition to earning Bondi's backing early on. Shortly after Moody announced her run, Bondi said she couldn't think of a "more qualified candidate for attorney general in the entire state of Florida."
White's entry could make deciding on who to endorse a little tougher for the GOP pols who have yet to take a side.
Last updated on October 25, 2017