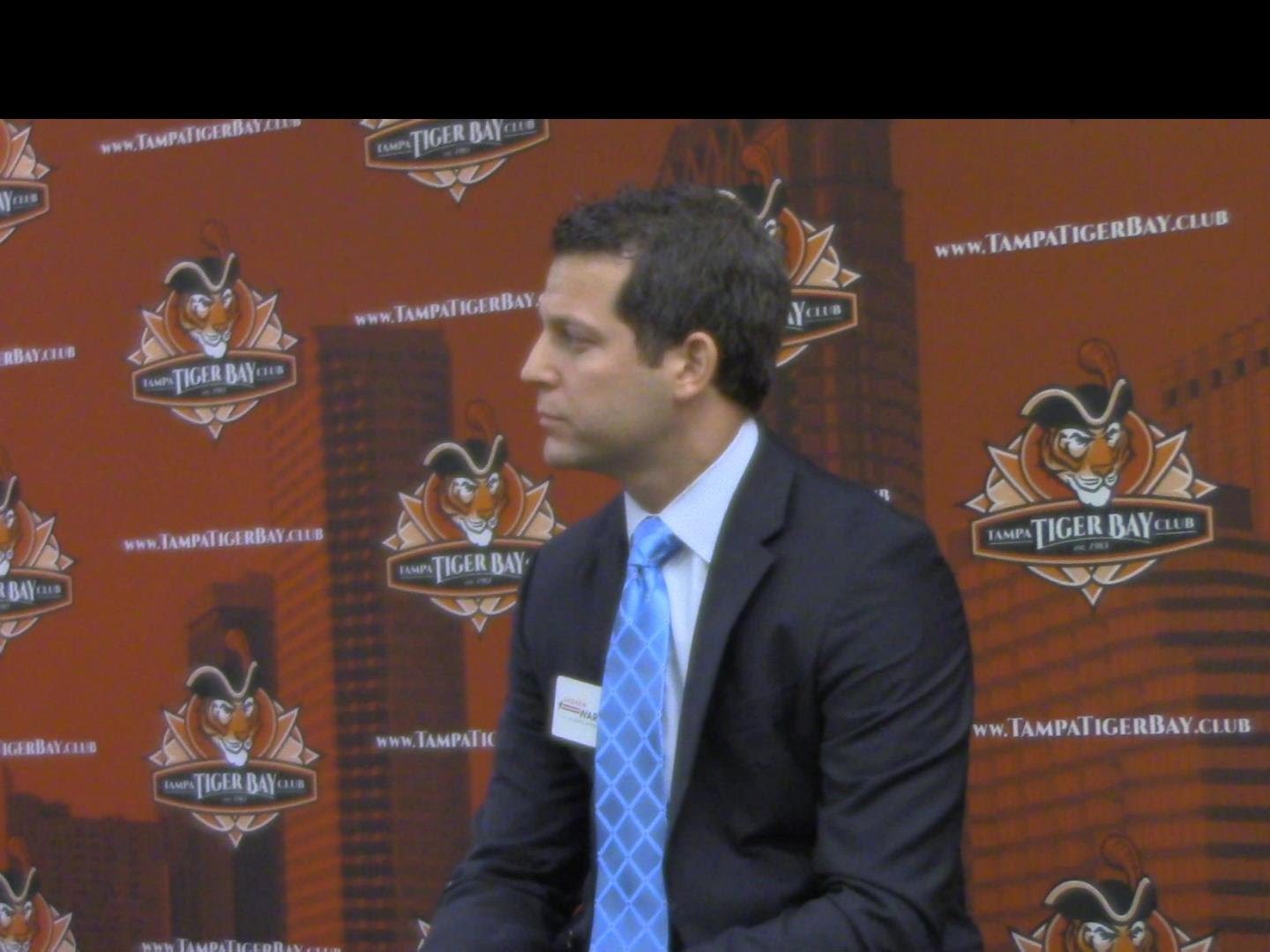 Since entering the race this spring, Democratic gubernatorial candidate Chris King has been bashing the Republican-led Legislature for raiding the state's affordable housing trust funds.
But that's hardly the only trust fund Florida lawmakers dipped into over the past few years.
They've also been pilfering funds intended for state prosecutors, which is prompting Hillsborough County State Attorney Andrew Warren to issue a warning Friday — if they didn't stop doing so, it could lead to calamity.
"We are headed toward a cliff of insolvency," Warren dramatically intoned at a meeting of the Hillsborough Legislative Delegation in Plant City.
Earlier this year, the state swept $1,450,699 from the trust fund account for Warren's office.
Last fall, Warren narrowly edged out GOP incumbent Mark Ober to take over the state attorney's office, but both he and his predecessor had done the right thing, Warren said Friday, by building up such trust funds over the years.
Now Warren feels they're being punished for being fiscally responsible.
The slate of legislators listened in stony silence, with only state Rep. Sean Shaw speaking up in support of Warren's plea.
"I think that if there is a trust fund set up for a particular issue for a particular reason, the funds should be used for that particular reason," the Tampa Democrat said.
Shaw already filed legislation (HB 191) to stop state lawmakers from raiding the affordable housing trust funds, officially known as the Sadowski Housing Trust Fund.
"We can't just kick this can down the road," Warren answered. "We need to work to find the viable long-term strategy to invest in criminal justice and guarantee the solvency of state attorney's offices."