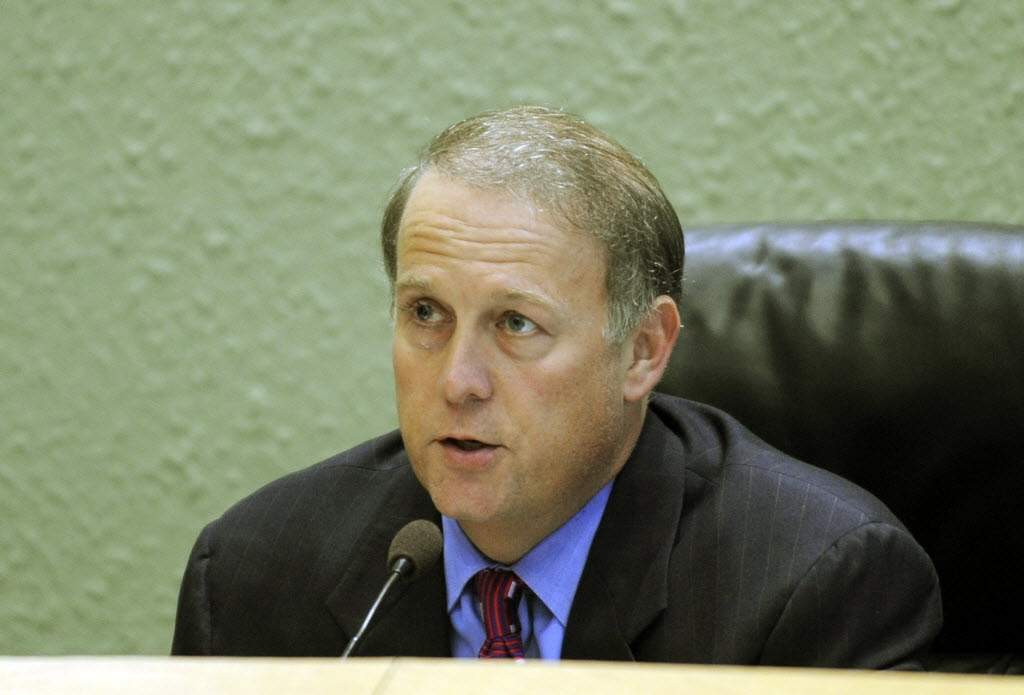 In a move critics called "chilling," the Hillsborough County Commission voted 4-3 on Wednesday to seek financial reimbursement from four activists who filed a failed ethics complaint against Commissioners Ken Hagan and Sandy Murman.
Hagan filed a petition for fees and costs for his attorney, Mark Levine, following the Florida Commission on Ethics' announcement last month that it found no probable cause that Hagan, Murman and Tampa Mayor Bob Buckhorn violated the state's ethics code in their involvement with the Go Hillsborough transportation plan. The plan ultimately never made it to the 2016 ballot.
In making his case before his colleagues on Wednesday, Hagan said there was precedence for supporting his proposal, citing the BOCC's 2015 6-1 vote for reimbursement against Joe Keel from Keel & Curley Winery after he unsuccessfully filed an ethics complaint against Commissioner Al Higginbotham.  
Higginbotham quickly seconded Hagan's motion on Wednesday.
Hagan blasted everyone involved with the complaint, attacking the citizen activists and WTSP 10 News for their coverage of his actions during the Go Hillsborough effort, which did lead to an investigation by County Sheriff David Gee and then State Attorney Mark Ober — but they concluded there had been no wrongdoing.
"This is an abuse of the system, it is wrong, and it is not good public policy," Hagan said. "The only documents that were provided were fake news reports from Channel 10.
"I believe this issue today is such an egregious example that it crystallizes our duty and responsibility as a board to begin to create some legal guidance as to the responsibility of the complainant," Hagan continued, adding that responsibility is otherwise burdened on the "taxpayer's back."
Commissioners Victor Crist, Pat Kemp and Stacy White opposed the motion.
"I don't think this is good policy," said White. "It doesn't send a good message."
The proposal was originally listed on the board's consent agenda, meaning commissioners couldn't have public discussion.
White made sure to pull it for debate, a move that Kemp said she appreciated.
She said that, because the Ethics Commission cannot generate their own complaints, it's up to regular citizens to keep board members in check.
"Approving Commissioner Hagan's request will most definitely create a chilling effect that will discourage citizens from filing complaints that they believe to be important and necessary," said Kemp.
Before the debate, a few members of the public advised the board not to support the motion.
Activist Sharon Calvert called it "appalling" that the item was initially placed on the consent agenda and called the request "very chilling."
"Why is there a need to punish the filers for trying to do the right thing?" Yvette Niemann asked. "That tactic will not scare us, and will only make us strong and more determined. Shame on you, Ken Hagan!"
Niemann is the wife of George Niemann, one of the four who now filed the ethics complaint and may have to pay up. The others are Charlotte Greenbarg, Shirley Wood and Lela Lillyquist.