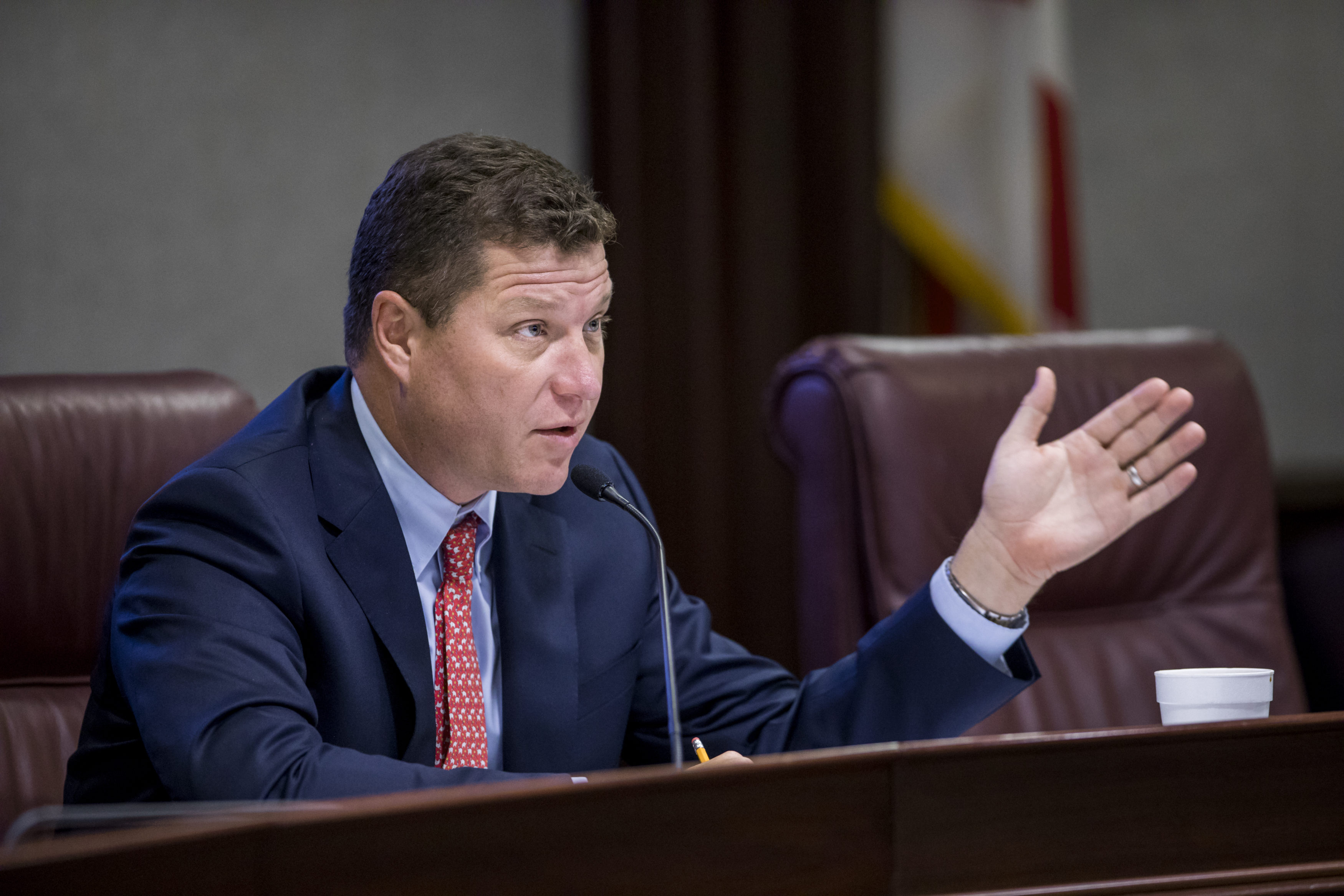 Some Florida lawmakers say that seeing the positive impact of criminal justice reform efforts in other states has given them new impetus to push for measures that aim to reduce the state's prison population by giving sentences that "fit a just result."
The early bipartisan undertaking to reform the state's criminal justice system — an endeavor that has hit legislative roadblocks in past years — is starting with two main proposals. One seeks to give judge's discretion over mandatory minimum sentences in certain drug cases and the other would increase the felony property theft threshold from $300 to $1,500.
Republican Sen. Jeff Brandes and Democratic state Rep. Ben Diamond, both of St. Petersburg, are both championing bills that would revise the state's mandatory minimum sentencing laws by relying on a "judicial safety valve" in cases involving non-violent, low-level offenders.
A separate Senate bill filed by Sen. Randolph Bracy would also allow judges to depart from the 3-year mandatory minimum in certain drug trafficking cases, but would not apply to those caught with opioids and opiates. Under Brandes' bill, judges would still have discretion over certain offenders found in possession of opioids.
"We have to stop treating addict like king pins and unfortunately, Florida's drug laws all too often treat addicts like king pins," Brandes said.
Bracy said his decision to not include those caught with opioids is in wake of the epidemic hitting the state and a stricter opioid penalty bill being signed into law last Session.
Brandes, who chairs the Appropriations Subcommittee on Criminal and Civil Justice, said there may be a change of heart in the Senate on this topic.
Bracy and state Rep. Byron Donalds, a Republican from Naples, filed legislation on Wednesday that looks to amend the "outdated" property theft threshold, which was last raised in 1986.
A bill that would have changed the state's felony theft threshold passed three House committees last Session, but died in the Senate.
In response to these reform efforts, Diamond said lawmakers have an obligation to be "smart" in how they spend taxpayers' money, adding that the state spends about $2.5 billion every year to incarcerate nearly 100,000 inmates.
Florida has the 10th highest incarceration rate in the nation, according to data from the Sentencing Project published in 2016. And it has the highest rate for felony disenfranchisement in the country.
Brandes, who believes in rehabilitating inmates and having educational and vocational programs in prison, said more measures dealing with this topic will be unveiled in the upcoming weeks.