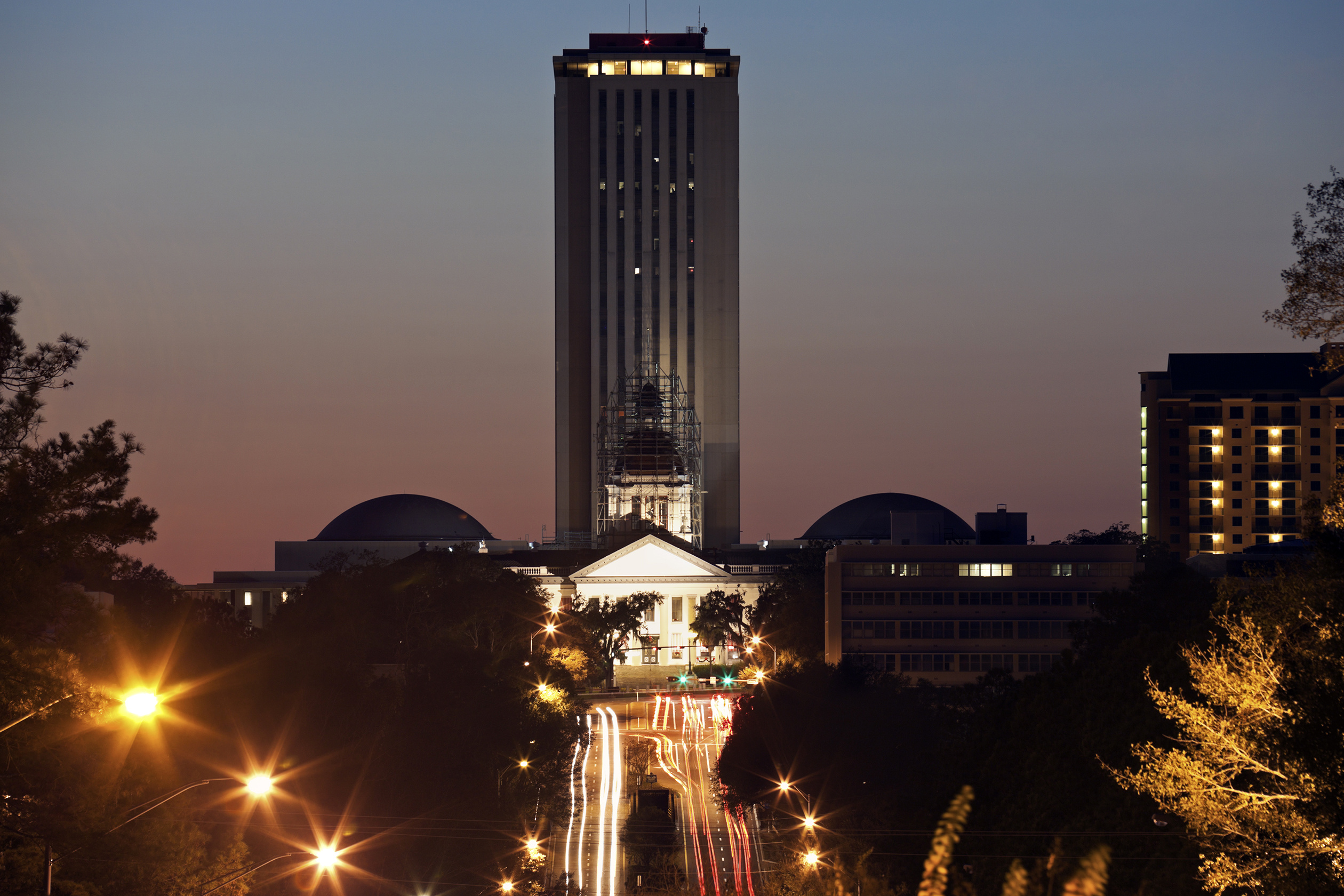 Sixty Days — A prime-time look at the 2018 Legislative Session
The Last 24
A Florida court sided with Gov. Rick Scott that emergency generator rules for elder care facilities can stay in effect while they are in the appeals process.
Meanwhile, South Florida Democrats are aiming to improve nursing homes by encouraging greater use of electronic monitoring devices, also known as granny cams, by patients' family members.
The state government operations budget would again get about $2 billion for 2018-19, under recommendations from Gov. Scott.
An appeals court ordered a new trial in a Pinellas County case in which tobacco companies were ordered to pay $12 million for the death of a smoker who was diagnosed with lung cancer when he was 42.
And the head Florida's Department of Children and Families pitched a House committee for more money to hire more child protective investigators, calling them overworked and underappreciated.
Quote of the Day
"I believe if someone is going to be accused, the accuser should have to come forward … I don't agree much with Bondi. But if somebody is gonna come back 5, 6, 10 years later and say this happened, it can't be in the shadows. It has to be in the daylight." — Orlando attorney John Morgan, agreeing with Attorney General Pam Bondi about sexual misconduct accusations against Sen. Jack Latvala.
Bill Day's Latest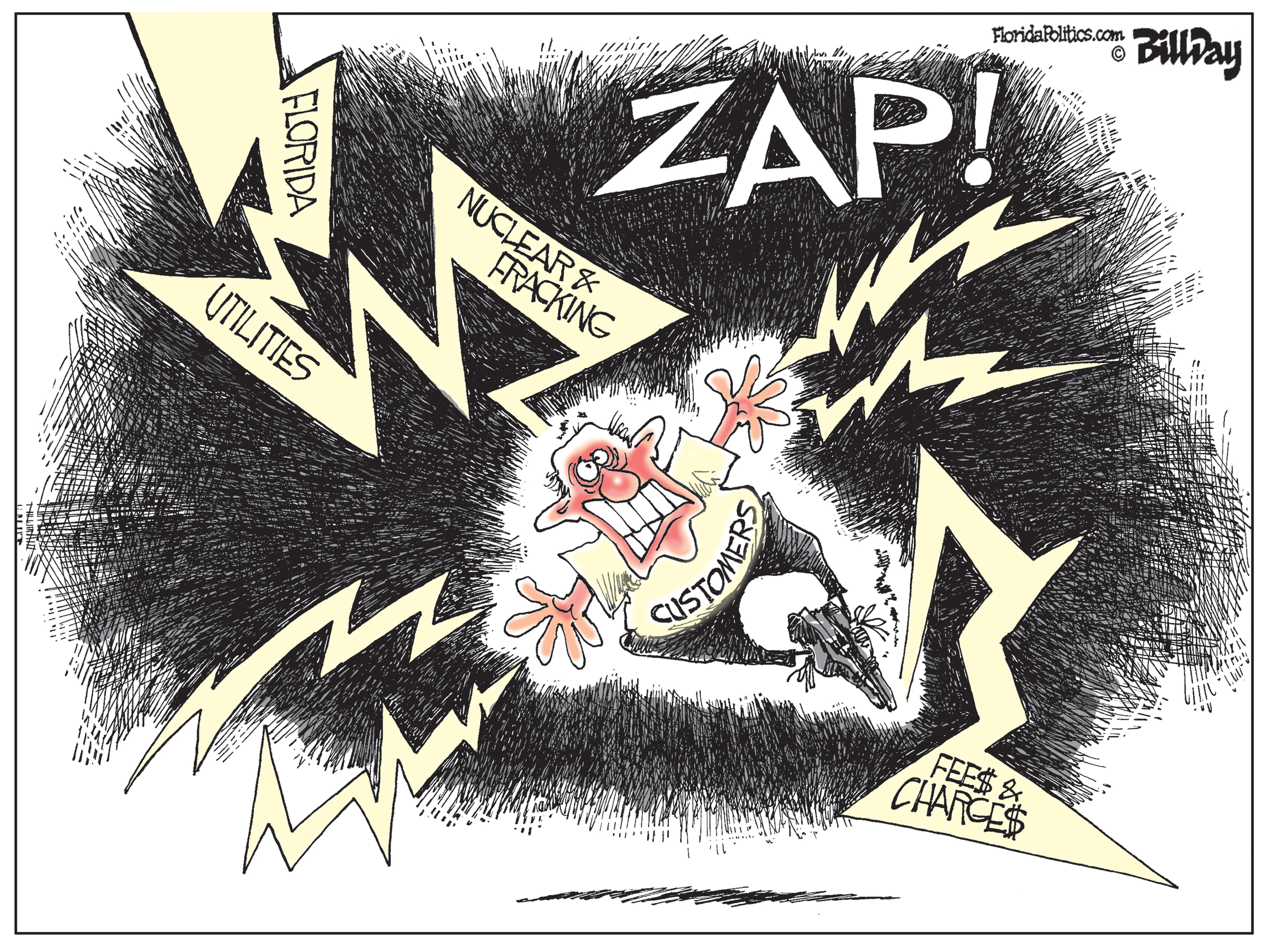 3 Questions
And now the tough work begins.
Sen. Rob Bradley, the Fleming Island Republican who currently chairs the Senate Appropriations Committee, took the panel's reins Wednesday, including moving a bill to replace a Confederate statue representing Florida in the U.S. Capitol with one of educator/activist Mary McLeod Bethune. Reporters caught up with Bradley after that hearing. (Questions and answers are edited for brevity and clarity.)
Q: What are your thoughts on Gov. Scott's proposed state budget for 2018-19, released this week?
A: The governor's budget is very promising. His priorities are in line with a lot of the Senate's priorities, including the environment, as well as higher education. There are some policy disagreements between the Senate and the governor, but his overall financial commitment is something we are very comfortable with.
Q: Do you have any immediate concerns about his workforce development spending proposal?
A: I think it is incumbent on the Legislature to provide sufficient guide rails for taxpayer money that is spent. $85 million is a lot of money. I've previously expressed concern there are not enough guide rails. I continue to have those concerns. I am open to discussing that pot of money. We're all open to discussion.
Q: The governor uses the 'required local effort' money for education, and the Senate has generally been in favor of that, but the House considers that a tax increase.
A: It's not a tax increase; it's just simply not. If I were to buy a lawnmower for $200 and then later buy the same lawnmower as a present for my brother for $230, there'll be more tax owed on the $230 purchase. That's not a tax increase. That's the same tax rate being applied to a purchase that is a little higher than it used to be.
Lobby Up
Powerhouse firm Southern Strategy Group keeps bringing the heat with a bevy of new Florida signings:
— Kevin Marino Cabrera, Edgar Castro and Nelson Diaz registered to lobby for Brightgray Solutions. "We are software developers dedicated to creating disaster preparation and evacuation technology. WatchPoint AtRisk Registry is our premier solution for at-risk patients, the medical care community, and emergency professionals," its website says.
— Mercer Fearington Jr. and Clark Smith registered to lobby for AZ Ocala Ranch, an Arizona developer that wants to build an "active adult community" in Marion County, and Gulfstream Natural Gas System.
— Fearington, Smith and David Browning registered to lobby for MMI Development, a Casselberry concern specializing in "large-scale projects."
And the firm signed the cities of Palm Coast and Coral Gables.
Breakthrough Insights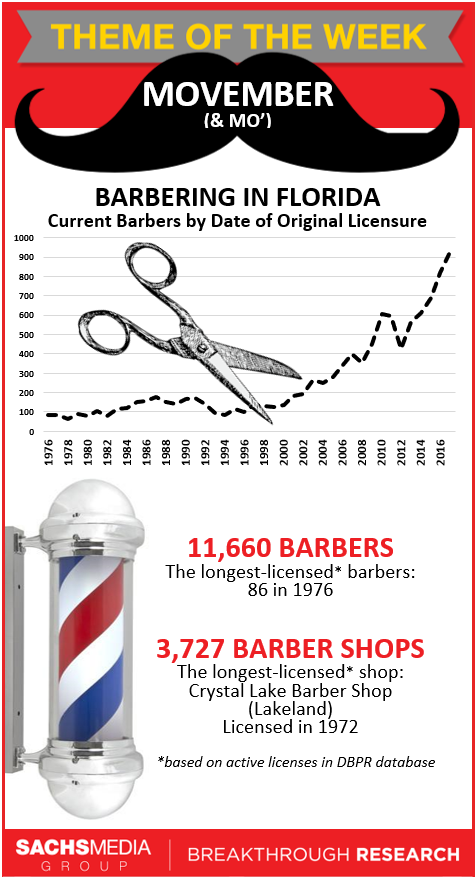 The Next 24
The Senate Agriculture Committee will discuss the Rural and Family Lands Protection Program, which helps protect rural land from development. That's at 8:30 a.m., 301 Senate Office Building, the Capitol.
The Senate Military and Veterans Affairs, Space, and Domestic Security Committee will take up a bill (SB 326) to help military veterans and their families get mental-health and substance-abuse services. That's at 8:30 a.m., 37 Senate Office Building, the Capitol.
The House Children, Families & Seniors Subcommittee will receive briefings on issues related to human trafficking at 9 a.m., 12 House Office Building, the Capitol.
The House Oversight, Transparency and Administration Subcommittee will take up a bill (HB 359), to bar state agencies from investing money in companies that do business with the Maduro regime in Venezuela. That's at 9 a.m., Morris Hall, House Office Building, the Capitol.
The Florida Supreme Court is expected to release weekly opinions at 11 a.m.
The House Select Committee on Hurricane Response and Preparedness will take up a series of issues, including issues related to debris removal and agriculture. It's at noon, 404 House Office Building, the Capitol.
The South Florida Water Management District will hold one in a series of meetings about a reservoir project in the Everglades Agricultural Area. The project, south of Lake Okeechobee, is a priority of Senate President Joe Negron. That's at 6 p.m., district headquarters, 3301 Gun Club Road, West Palm Beach.
The Commissioner of Education's African-American History Task Force convenes for its annual meeting, 6 p.m., Rosen Shingle Creek, 9939 Universal Blvd., Orlando.