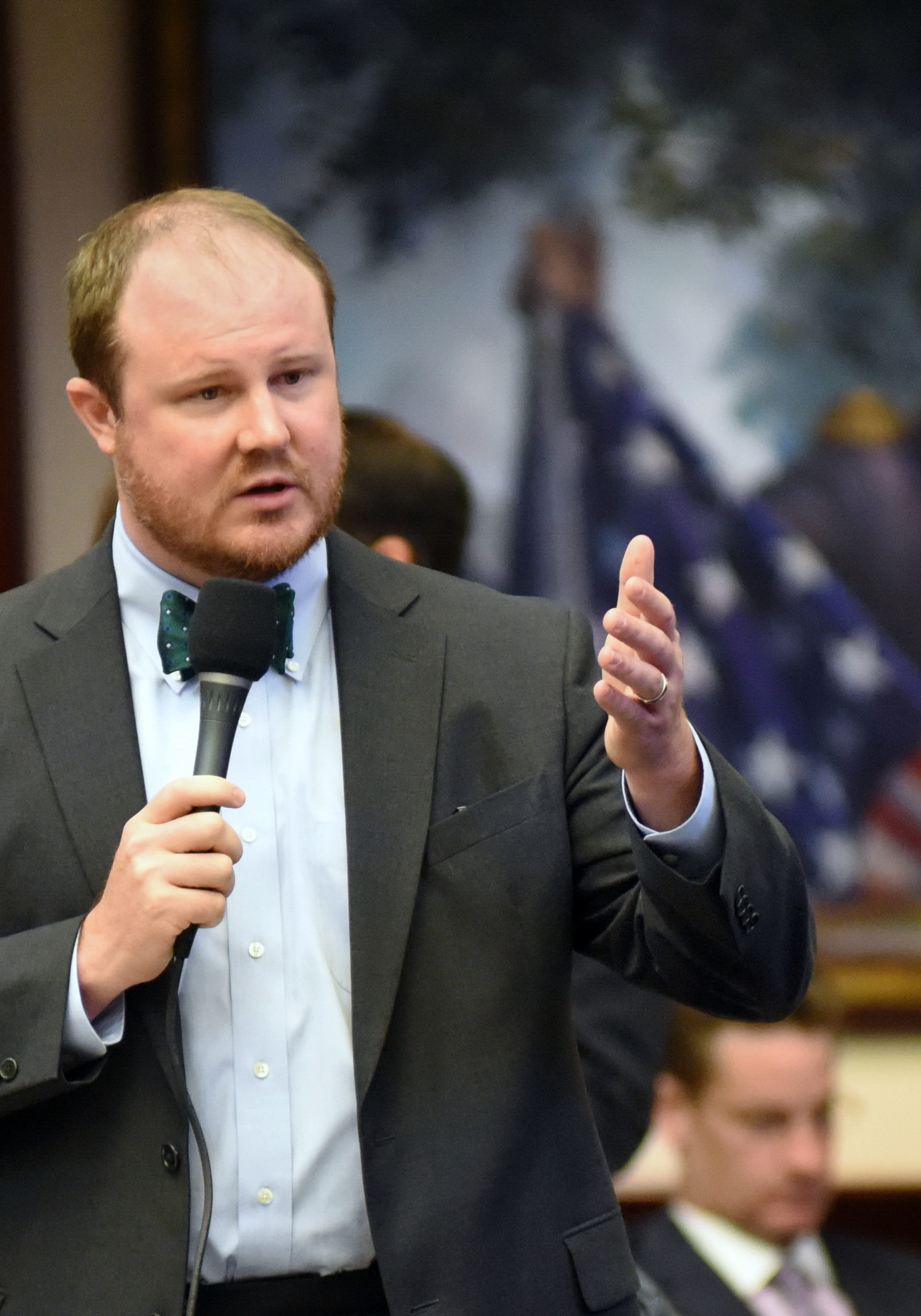 Agriculture Commissioner candidate Matt Caldwell announced another four endorsements Friday from county level elected officials in Lee, Nassau and Walton.
Caldwell got nods from Walton County Sheriff Michael Adkinson, Lee County Tax Collector Larry Hart, Nassau County Property Appraiser Michael Hickox and County Clerk John Crawford, also of Nassau.
"The importance of protecting our heritage and the economic engine that is Florida Agriculture cannot be overstated. The person that we entrust as Commissioner of Agriculture carries the solemn duty to send his law enforcement and firefighters into harm's way in service of this state. As Sheriff, I understand that we need a Commissioner who can rise to these challenges. Matt Caldwell is that man," Adkinson said.
Hart said the HD 79 lawmaker's "experience working on agricultural policy along with his conservative principles and his legislative skills best qualify him to be Florida's next Agriculture Commissioner," while Crawford added that Caldwell is a "humble and serious public servant."
"He cares deeply about Florida and its future. I'm proud to endorse my friend for Commissioner of Agriculture," he said.
The press release from Caldwell's campaign described the new endorsements as the "fifth wave," following past bulk endorsements from elected officials. The previous set announced by the Caldwell camp included House Speaker Designate Jose Oliva, and Reps. Bryan Avila, Michael Bileca, Manny Diaz, George Moraitis, Jeanette Nunez and Carlos Trujillo
Caldwell said Friday he was "honored to receive the endorsements of these Constitutional Officers who serve a critical role in our State."
"If given the honor to be elected as Florida's next Commissioner of Agriculture, I will work hand in hand with these local leaders to support businesses and families across our State. The incredible individuals listed below are also either current or immediate past presidents of their respective constitutional officer associations in all 67 counties. They are each trusted by their peers as leaders in these positions and I am honored they have placed their trust in me," he said.
The Lehigh Acres Republican is in a three-way primary race with state Sen. Denise Grimsley and former state Rep. Baxter Troutman, who served from 2003 to 2010, to take over for current Agriculture Commissioner Adam Putnam, who is termed out of the Cabinet seat and running for Governor in 2018.
Democrat David Walker also is running for the seat.
Between his campaign and committee, Caldwell had raised a combined total of $1.37 million as of Oct. 31 and had about $934,000 on hand.
Through the same date, Grimsley had raised a total of $1.91 million and had about $884,000 on hand, while Troutman had raised $2.61 million and had $2.56 million on hand. His total is buoyed by $2.5 million of his own money.