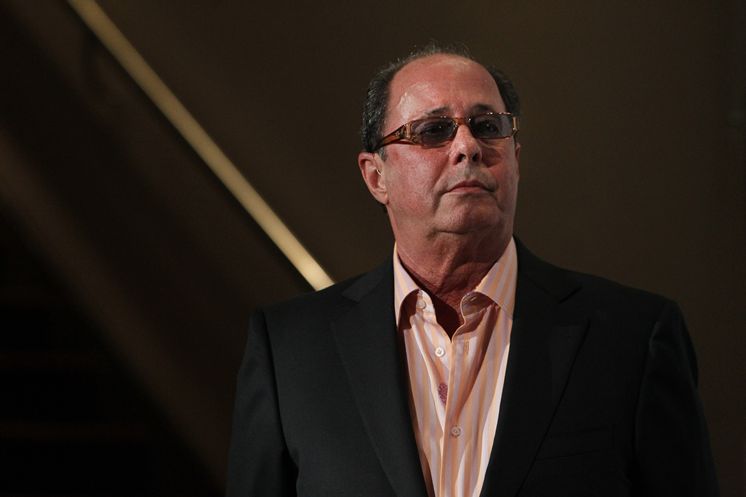 Bill Edwards is pushing back against a lawsuit by a musician who claims the renowned St. Petersburg entrepreneur and philanthropist owes him money for his "budding pop career."
The suit also includes a mention of former St. Petersburg Mayor Rick Baker, president of the Edwards Group.
Edwards is calling for the court to purge the suit from any mention of Baker, who at the time was embroiled in a race to get back his old job in City Hall, calling it an attempt to gin up news coverage.
Daniel "Dan" Orlando, 29, is a pianist and singer from Pennsylvania seeking $15,000 in damages against Edwards for "fraud and breach of contract."
In a lawsuit filed Nov. 3, Orlando said he hired Edwards' Big3 Entertainment and Big3 Records three years ago to manage his music career, after Edwards allegedly promised to spend a million dollars and make him a "star."
Edwards, a well-known figure in St. Petersburg, owns Shops at St. Pete (rebranded as Sundial), as well as the Treasure Island Tennis & Yacht Club and the Tampa Bay Rowdies soccer team. He also runs Big3 Entertainment Group, the parent company of Big3 Records, Big3 Studios and Bill Edwards Presents.
According to its website, Big3 Entertainment "encompass[es] a full spectrum of services including recording, music delivery, venue management, live event promotion and production."
In a 2016 news release on the Bill Edwards Presents website, Orlando had been described as a "piano prodigy and budding pop sensation."
Orlando's suit also namechecks Baker — a top Edwards executive and "influential Republican" — saying he "never disagreed with Edwards or otherwise contradicted any of the statements."
Orlando claimed Edwards didn't follow through on promises made. In the suit, he said the defendants "had no intention of effectively, adequately or consistently promoting [his music] with the level of quality, experience and professionalism expected of and typifying qualified music recording labels or music management companies."
When Orlando tried to end his contract, the defendants allegedly demanded an "exorbitant" amount of money from him, retaliating with "threats" and "intimidation." Looking back, the lawsuit says, Edwards only secured a deal with Orlando for his "own private use, entertainment and amusement."
Edwards initially responded to the lawsuit by telling the Tampa Bay Times that Orlando "abandoned us."
"Of course, I'm asking for money," he added. "He quit in the middle of his career."
But now, Edwards is taking his argument to court.
In a counteraction filed Nov. 27, Edwards — and his companies — responded to Orlando's lawsuit by asking the court for a dismissal. Edwards argues the original suit was legally flawed, citing several examples of financial aid, connections, and other services that Edwards' companies provided to the singer.
The response also asks the court to strike all references to Rick Baker and Baker's alleged failure to disagree with Edwards' promises to Orlando.
"The allegations were included for the sole purpose of harassing the defendants and Mr. Baker who was running for Mayor of St. Petersburg at the time this lawsuit was filed," the filing argues. "Presumably, Orlando and/or his counsel believed that allegations regarding Mr. Baker would allow this litigation to have more press coverage if Mr. Baker was included in the complaint and force the defendants to settle the case."
Edwards' response also offers harsh words for Amy Smith, who had been named Big3 Entertainment's vice president of programming and marketing in 2016. After describing Smith as Orlando's agent, the filing accused Orlando and Smith of setting up a "showcase" without Big3's knowledge and yet asking Big3 to pay for related expenses.
The filing also referred to Smith as "an alcoholic" who "could not drive her personal car without first successfully using the Breathalyzer installed in her car."
Kevin Ambler, a former Republican member of the Florida House, is serving as Orlando's attorney.