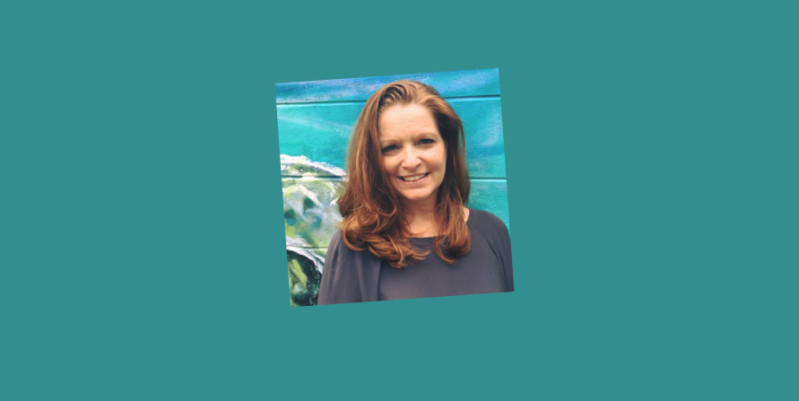 Debra Bellanti recognizes that there are those in the Democratic Party who think the odds are against her beating Republican incumbent Jackie Toledo in House District 60 in 2018.
But the South Tampa-based marketing strategist and creative director in the health care industry begs to differ.
"I'm in it to win it," she said Thursday morning. "I'm not running just to get my name out. I'm not doing this so I can run later. That's not my plan. My plan is to win this race."
A graduate of Florida State University, this is Bellanti's first bid for elected office. She's lived in Tampa for more than 25 years and says she gets what it means to care about progressive issues, but also understands business and issues that relate to growing the economy.
Nevertheless, it won't be easy.
Hillsborough Democrats had considerable hopes for the district in 2016 after Republican Dana Young opted out of running for a final term to make a successful run for the state Senate.
That created an open seat, where Toledo narrowly defeated Rebecca Smith in a contested GOP primary, before defeating Democrat David Singer by more than 14 points.
"I think the advantage that I have over Jackie is that I do have a lot of ties to both parties because of my business and because of my community service," Bellanti says."I think that the outreach that I have is going to be better than previous candidates."
She says she's also willing to work as hard as she can to win the seat, and knows that's what it will require to be successful. And she gives props to Toledo for outworking her opponents in both the GOP primary and general election to win the seat in 2016.
Bellanti says her policy focus is on supporting public education and "smart development," and believes she can be most effective by getting elected and serving in the Legislature.
Toledo had raised $87,350 for her re-election bid as of Nov. 30, including $39,800 in November. She has received contributions from health care insurer Florida Blue, the HCA health-care chain and a Florida Retail Federation political committee.
Bellanti says she knows that the Republican Party of Florida and House Speaker Richard Corcoran in particular won't want the seat to turn blue and believes the GOP will run a strong campaign against her, but she believes that the energy in the Democratic Party a year after Donald Trump's election victory is very real and will boost her candidacy.
She belongs to several progressive groups, such as the Moms Demand Action, Indivisible and the Surly Feminists for the Revolution, and she thinks that can only help her in District 60, which encompasses South Tampa, much of south Hillsborough County, and Town N Country.