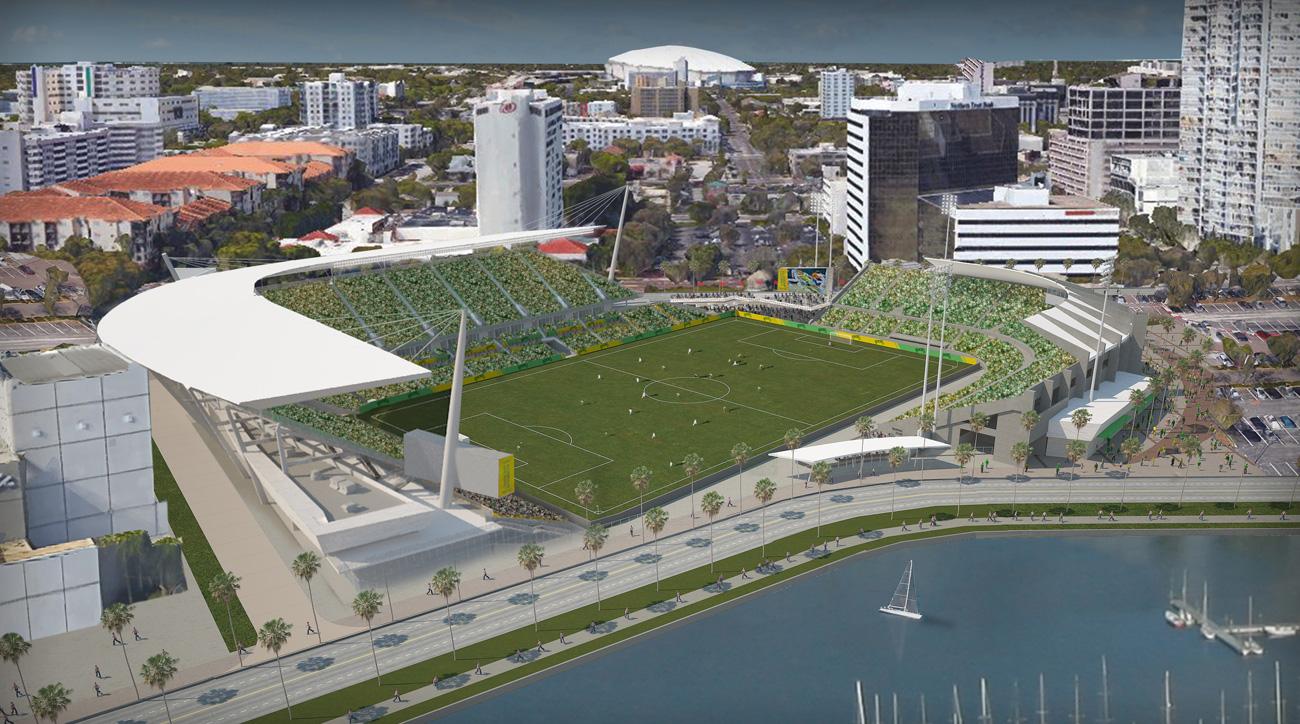 After what was a record-setting 2017 season for the Tampa Bay Rowdies, the front office is now looking toward 2018.
Wednesday saw a couple signings that will keep the organization in contention for a United Soccer League championship.
The Rowdies announced that they've resigned midfielder Leo Fernandes and defender Hunter Gorskie, whom both are now set to return in 2018. Details to each of their contracts were not released, according to a press release by the club.
"Coming off a successful 2017 season, we felt in order for us to put a dominant team on the pitch next season, it was important to bring back several key players of the 2017 season," Tampa Bay Rowdies chairman and CEO Bill Edwards said about the signings. "This adds to an important list of already signed players, as we continue to work on strengthening the squad for next year. We believe this team to be even more exciting for fans to watch than it was during the 2017 record-breaking season."
With Fernandes and Gorskie both returning to Tampa Bay, the Rowdies have locked up 11 players from last season's record-setting year. Tampa Bay won a program record 13 home games and ended their season in the Eastern Conference semifinals in a 3-2 overtime loss to the New York Red Bulls II.

Fernandes signed with the Rowdies the last offseason after spending time in Major League Soccer and got off to a promising start in 2017 by helping Tampa Bay pick up an early season win over Orlando City B.
The former New York Cosmos and Philadelphia Union player was named the NASL's Young Player of the Year in 2015 after scoring eight goals and providing two assists.
Gorskie, 26, joined the Rowdies in the latter part of August 2017 and made an immediate impact on defense. He started in all 10 contests after signing with Tampa Bay and was able to notch three goals.
"We saw some really exciting things from Leo last season before his injury and Hunter obviously played really well for us down the stretch," Tampa Bay Rowdies head coach Stuart Campbell said in the press release about the two players. "Both players work extremely hard in training and set a good example for the players around them, so we're delighted to see what they can do in 2018."