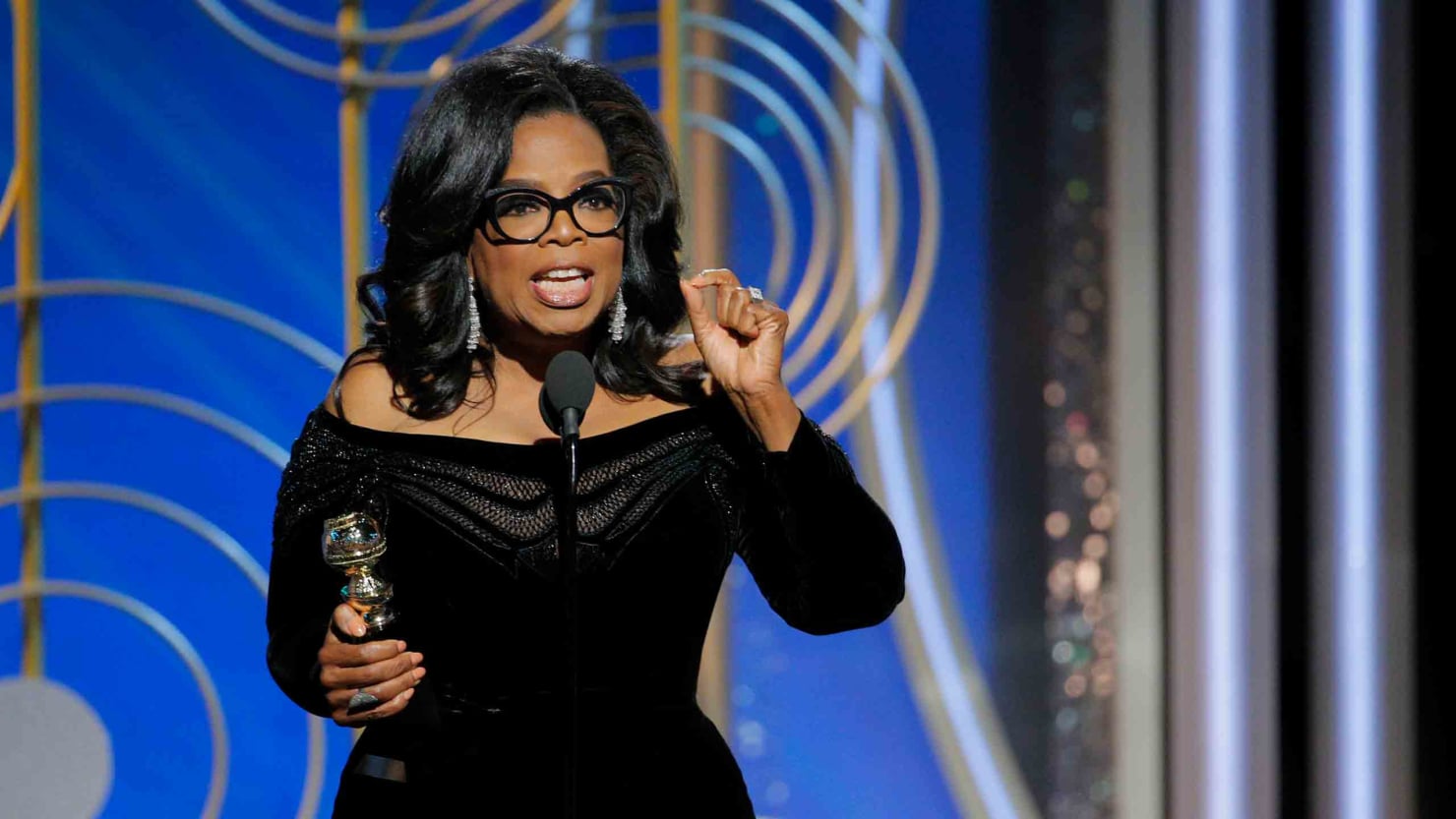 Is Oprah Winfrey seriously considering a run for the presidency in 2020?
If so, will Americans support another celebrity politician with no political experience after the disaster known as Donald Trump?
If you ask me whether I would prefer having Trump or Oprah as a neighbor or a dinner companion, it is clearly Oprah. Ask me which one I would prefer having as president, the answer is neither.
I opposed Trump as president because I found him neither to be a Republican or a conservative. Most importantly, I found Trump to be uniquely unqualified to be president. Nothing has happened in his first year in office to change my opinion.
I would oppose Oprah Winfrey for the same reasons. She is extraordinarily successful; so was Trump. She is a billionaire; so is Trump. She has no political experience; neither did Trump.
Politics may be the only career where experience is considered a weakness. I hope you don't choose your heart surgeon using the same criteria.
For those who argue that Oprah could not do any worse than Trump, I would argue that it is a low standard on which to judge a candidate. In addition, we won't know if Oprah would be better or worse than Trump until she holds the position.
Supporters of Oprah argue that she is far more likable than Trump. She has consistently been rated among the most admired women in America. So was Hillary Clinton, and that did not help her in her presidential campaign.
Although Winfrey has no formal political experience, she did help secure passage of what is known as the "Oprah bill," or the National Child Protection Act, which set up a national database of convicted child abusers.
Winfrey has given away tens of millions to support various causes, including the construction of 60 schools in 13 nations. One of those schools was the Oprah Winfrey Leadership Academy for Girls in South Africa.
Winfrey has strong ties to two critical Democratic constituency groups, women and African-Americans. This could be an asset in a presidential race.
Even many Republicans see Winfrey as a strong candidate. Bill Kristol, editor of The Weekly Standard, stated that Oprah is "more sensible on economics than Bernie Sanders, understands middle-class Americans better than Elizabeth Warren, is younger than Joe Biden and nicer than Andrew Cuomo."
Oprah Winfrey's negatives are long. Will American support another celebrity candidate with no political experience, or will they see her as a left-wing version of Trump?
Voters often select someone who is the opposite of the person occupying the White House. Will Oprah be seen as more of the same?
As a longtime media personality, every statement Winfrey has ever made will be reviewed and analyzed. How many times will we hear: "And you win a car. Everyone wins a car?"
A recent piece by Robert Tracinski described Winfrey as "our nation's premier snake oil salesman." Gwyneth Paltrow pushed her coffee enemas, Suzanne Somers offered her hormone therapy and vitamin treatments, and Jenny McCarthy attacked vaccinations for children on Oprah's show.
Oprah created Mehmet Oz as "America's Doctor." Dr. Oz has recommended so many controversial cures that his colleagues at Columbia University wrote an op-ed saying that over half of his recommendations lacked scientific underpinnings. "Many of us are spending a significant amount of our clinical time debunking Oz-isms regarding metabolism game changers."
Oprah is a successful person who has been a voice for the voiceless. Is that enough to qualify her as a presidential candidate?
Oprah's elevation as a presidential candidate may simply signal the weakness of the Democratic Party and its pool of presidential candidates, just as Trump's candidacy signaled the debacle that is now the Republican Party.
___
Darryl Paulson is Emeritus Professor of Government at USF St. Petersburg specializing in Florida politics and elections.