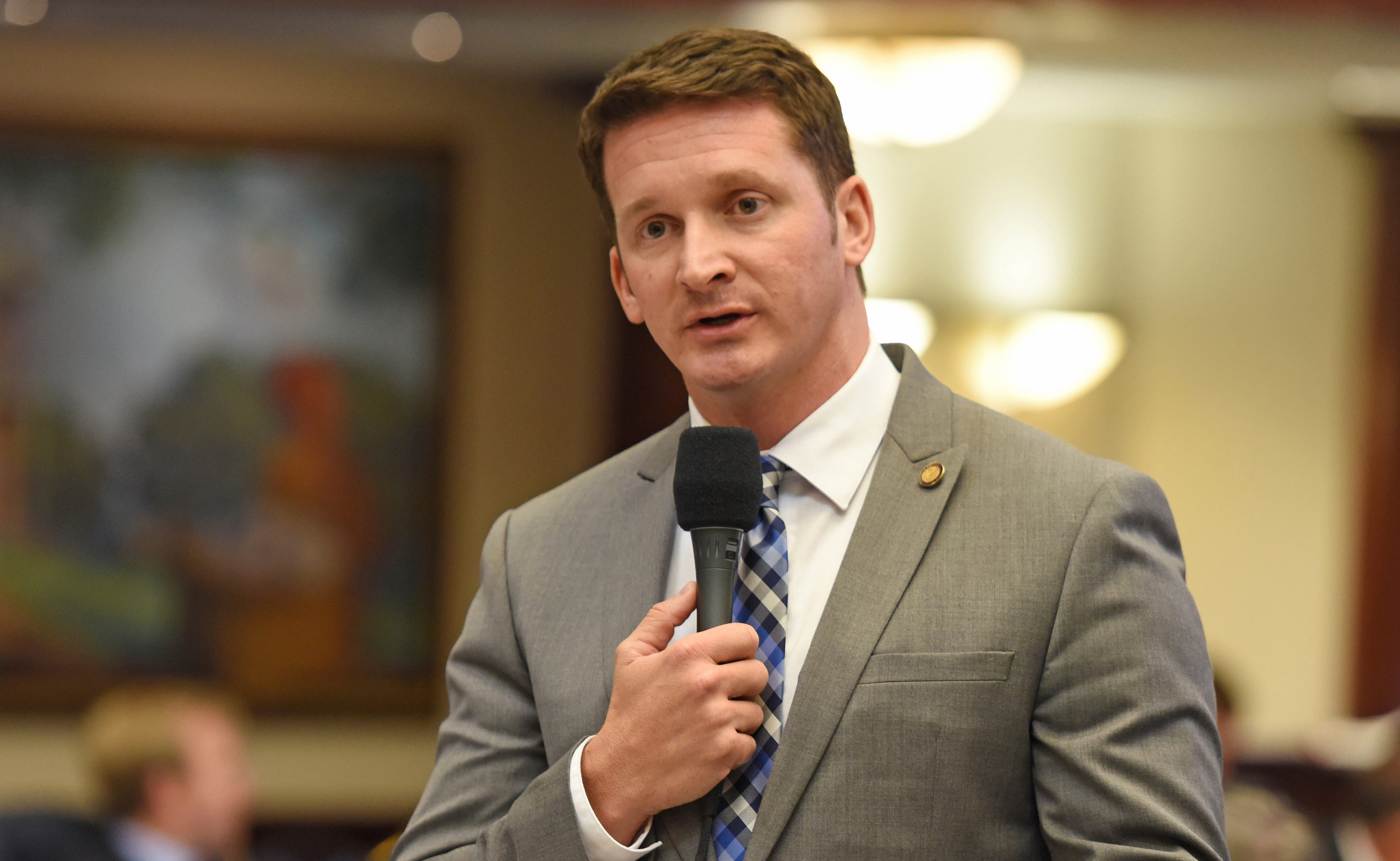 Penalties for welfare recipients who don't "get with the program" would increase under a bill that cleared a House panel Tuesday.
The measure (HB 751), filed by Cape Coral Republican Dane Eagle, was approved by the Health Care Appropriations Subcommittee on a 12-1 vote, with only Rep. Shevrin Jones opposed. This is the third year the bill has been before the Legislature.
It increases penalties for those who don't follow Florida's Temporary Cash Assistance work requirements by withholding money for longer periods of time (explained here).
But Jones, a West Park Democrat, said the "harsh sanctions … give me heartburn."
"There are good people who will be affected by the action of some bad players," he told Eagle, adding that "an able bodied individual who can work, should work. I'm with you on that."
Jones suggested Eagle follow the lead of Sen. Darryl Rouson, a St. Petersburg Democrat carrying the Senate version of the bill (SB 508) that has less draconian penalties.
Cindy Huddleston, an attorney specializing in public benefits law for Florida Legal Services, called the bill "completely unnecessary," partly because the state's welfare rolls are at historic lows.
The bill could result in some benefits being cut off for children, she added, and the existing penalties already are "exceptionally successful in weeding out those folks how do not comply—and, unfortunately, some who do."
But Rep. Gayle Harrell, a Stuart Republican, said officials can always designate a welfare payee for a child if a parent does not comply.
Work requirements have "the ability to encourage people to work … what we are doing (is helping) people to become productive citizens," she said.
As Eagle summed the bill up, "Government is there to help people, but let's give them an hand up, not a handout."
The legislation heads next to the Health and Human Services Committee, its last stop.