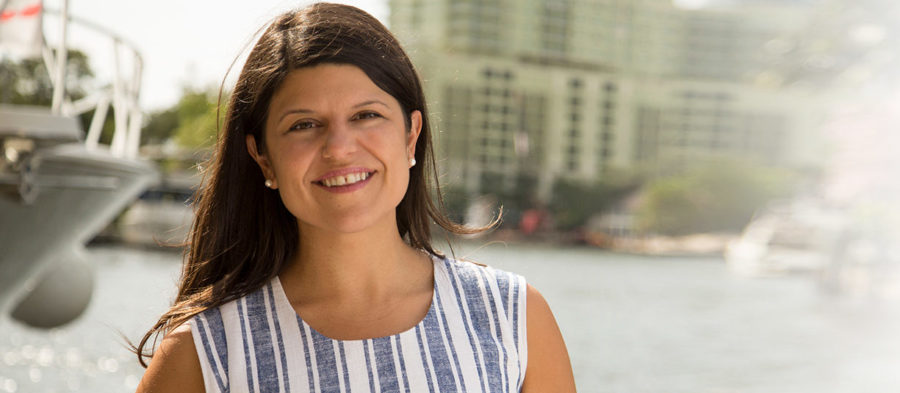 Democratic House District 93 candidate Emma Collum said Monday that her Republican opponent needs to denounce child marriage and distance himself from current HD 93 Rep. George Moraitis.
Moraitis last week was one of two members of the House Judiciary Committee to vote against a bill to cut down on child marriage in Florida.
The panel adopted an amendment that would allow 16- and 17-year-olds to marry if their partner is no more than two years older, if one is pregnant, they have parental consent and paternity is proven. A written statement by a licensed physician would be required for a marriage license to be issued in such cases.
"Many watching the news have seen the heartbreaking story of Sherry Johnson, who was forced to marry at the age of 11. There are many like her yet our current representative is supporting child marriage. That is outrageous." Collum said.
"​I'm speaking out about this because protecting young girls is the right thing to do. Today I am calling on my opponent, Chip LaMarca, to break his silence and condemn Rep. Moraitis' position on this and reject his endorsement. At a time when Republicans and Democrats seem to agree on so little, surely we can both firmly state that child marriage is wrong."
Moraitis said he voted against the HB 335 because he thought pregnant minors may opt to get abortions if they can't get married. Republican Rep. Julio Gonzalez, who cast the other no-vote, said banning all minors from marrying would be an "overreach of legislative authority."
The committee passed the bill 17-2 despite the objections, and it is now ready for a vote on the House floor.
Moraitis is facing term limits this year, and LaMarca is currently the only GOP candidate running to replace him in the Broward County-based district. Collum is running against Stephanie Myers for the Democratic nomination.
HD 93 is a Republican oasis within left-leaning county.