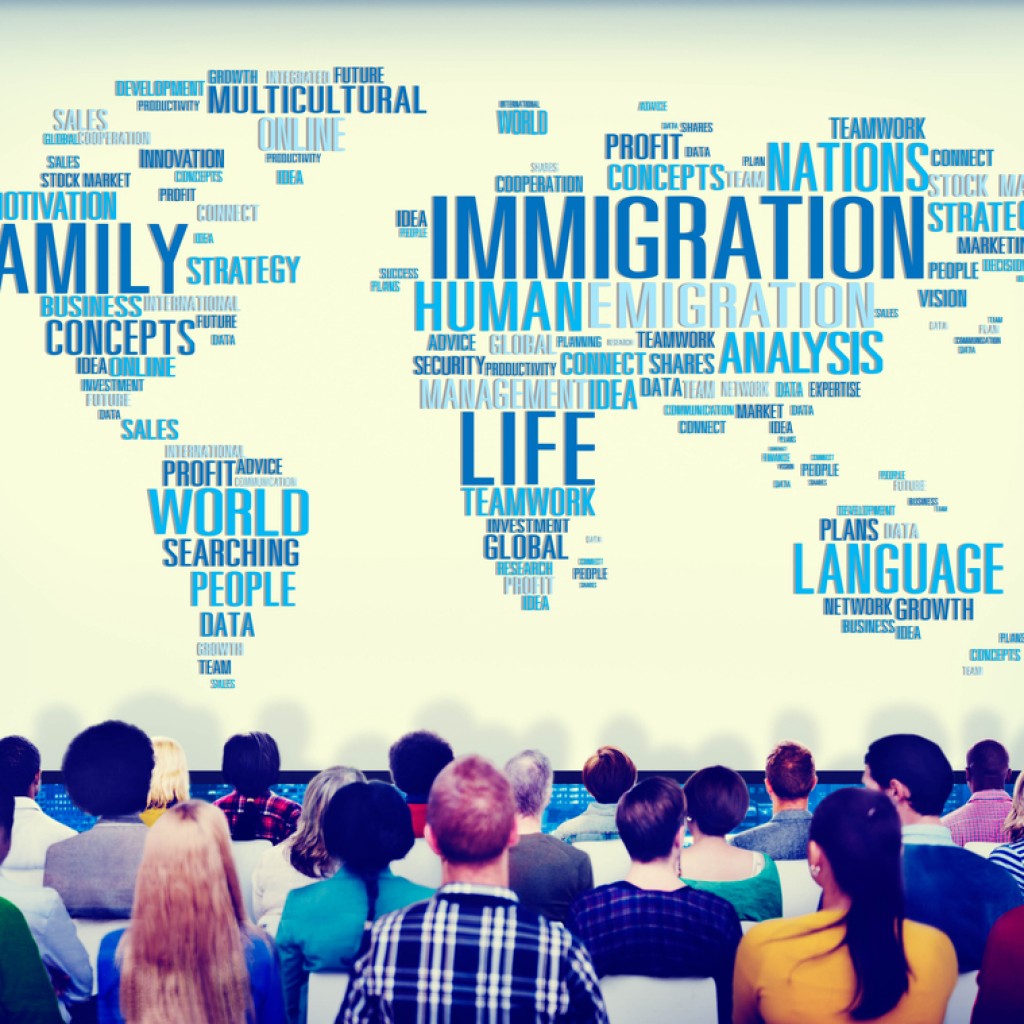 A new poll released Monday by the University of North Florida continues to show that Florida Republicans have a different set of concerns and issues priorities than Democrats or independent voters, and that starts with immigration and crime.
In the Florida Statewide Poll conducted by Public Opinion Research Lab, a quarter of surveyed Republican registered voters (25.7 percent) listed immigration as the most important problem facing Florida today, while only one in 14 Democrats said it is, and only one of every 11 unaffiliated voters think so.
Another 19 percent of Republican voters listed crime as the most important problem, the second-most popular choice, while few Democrats or independent voters listed crime as a top problem.
Those two concerns may be summed up in the controversial sanctuary cities television commercial that Watchdog PAC has been running the past two weeks, supporting House Speaker Richard Corcoran, a probable Republican gubernatorial candidate. The ad portrays a seemingly random killing of a white woman on a suburban sidewalk, as Corcoran decries the dangers of sanctuary cities sheltering illegal immigrants.
It also may explain why Corcoran and Tallahassee Mayor Andrew Gillum, a Democratic gubernatorial candidate, appear so eager to debate the matter Tuesday in Tallahassee. As both have to win tough primary battles, they'll be speaking to distinct audiences, their Republican and Democratic primary voters, who harbor strongly different opinions about immigration and crime.
In the new poll, Democrats and independent voters both picked education as the most important problem. Democrats next two concerns were health care and the economy, while unaffiliated voters followed education with the economy and health care.
The poll also asked Florida voters specifically about their feelings regarding off-shore oil drilling, young immigrants, concealed handguns on campuses, home rule, and marijuana legalization, and found that, where members of the two major parties differed, majorities of independent voters tended to side with the Democrats' majority positions.
The telephone poll was conducted last week of 619 registered voters from Jan. 29 through Sunday. The margin of error for full-range samples was 3.9 percent.
Also, the poll found that Florida voters still don't know the candidates for the governor's election this year, and that they strongly support restoring voting rights for convicted felons.
In general, Floridians are not supportive of federal overtures to lift bans on off-shore oil drilling off the Sunshine State coast, but that's an opposition carried by Democrats and independents, and not supported by most Republican voters, according to the poll.
Overall, 55 percent of those surveyed said they opposed (14 percent) or strongly opposed (41 percent) lifting the ban on off-shore drilling. But 56 percent of Republican voters said they support(27 percent) or strongly support  (29 percent) lifting the ban. Just 19 percent of Democrats supported lifting the ban, while 36 percent of independent voters support lifting the ban.
Marijuana is another issue dividing surveyed registered voters along party lines, with unaffiliated voters lining up with Democrats. Overall, 62 percent of Florida voters think marijuana should be legalized and regulated like alcohol, according to the poll. Independent voters are most in line with this position (74 percent,) while 64 percent of Democrats think so, with only 40 percent of Republicans agreeing.
There was little disagreement about what to do with young people in the federal Deferred Action for Childhood Arrivals (DACA) program being debated in Congress, except by degree. Overall, 87 percent of Floridians believe the young people in that program, who arrived in the United States when they were young children and now are undocumented or illegal immigrants, should be allowed to stay. Ninety-four percent of Democrats, 78 percent of Republicans, and 91 percent of unaffiliated voters all think so, according to the poll.
There also was cross-party agreement on proposals to allow people to carry concealed weapons on college and university campuses, and to remove "Home Rule" provisions allowing cities and counties to have varying laws.
Thirty-five percent of those surveyed support the concealed weapons on campus proposal, while 59 percent said they are opposed. The spread among parties ranged from 19 percent support among Democrats to 42 percent support among Republicans.
Thirty percent of those surveyed support removal of Home Rule, while 47 percent oppose. The spread ranged from 25 percent support among Democrats to 40 percent support among independent voters.