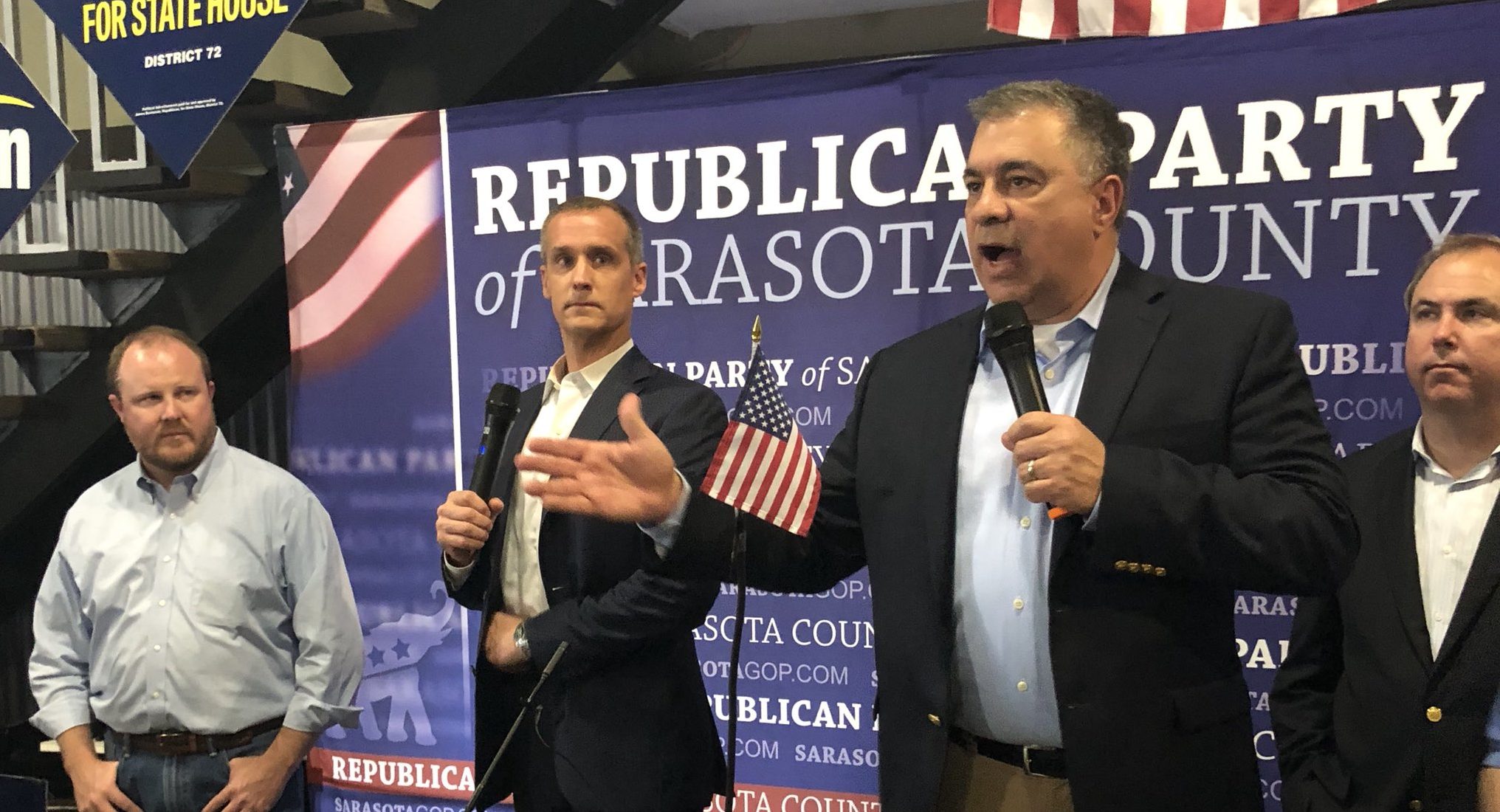 For the closing moments of the House District 72 special election, Republican James Buchanan ripped a page from the Donald Trump campaign playbook – holding a Trump-like rally, complete with a chorus of "lock her up."
While intended to excite supporters, the demonstration also set Democrats on fire.
The hourlong rally in Sarasota County – featuring a visit from Trump's former campaign manager Corey Lewandowski – sent a familiar message to many of the president's supporters.
But the highlight of the event – and one that riled Democrats the most – came courtesy of state Rep. Jay Fant, a Republican in the race for attorney general, who asked the crowd of about 200, "Are we Trumpers?"
That applause line was quickly followed by another, more familiar chorus, where Fant compared Buchanan's opponent, Democrat Margaret Good, with Hillary Clinton – chanting the popular Trump refrain "lock her up."
Predictably, Democrats sprang into defense mode, with a call to supporters on the day before voters go to the polls in HD 72.
"The tone of the rally and the visit is on par with the campaign that Buchanan has ran, tying himself to Trump, and his father, Congressman Vern Buchanan, not to his own merits," says an email from Florida Democratic Party representative Caroline Rowland.
Rowland continued: "This kind of rhetoric has no place in Southwest Florida in 2018 … Republicans continue to make defending Trump and his priorities their top issue, ignoring the fact that half of our state is in a recession … James Buchanan has made it very clear who he stands for, and it's not the people of Sarasota."
It should come as no surprise that tying a Republican candidate to Trump, one of the most of unpopular figures in politics, is a strategy many Democrats across the country will embrace in 2018. Then again, Republicans are increasingly using Trump cohorts (like Lewandowski and state Rep. Joe Gruters, who served as the candidate's top man in Florida) to motivate supporters and boost turnout in special elections like HD 72 and the upcoming midterms.
It's a battle we will see play out nationwide in the coming months. And Tuesday could show ultimately which narrative is more effective.