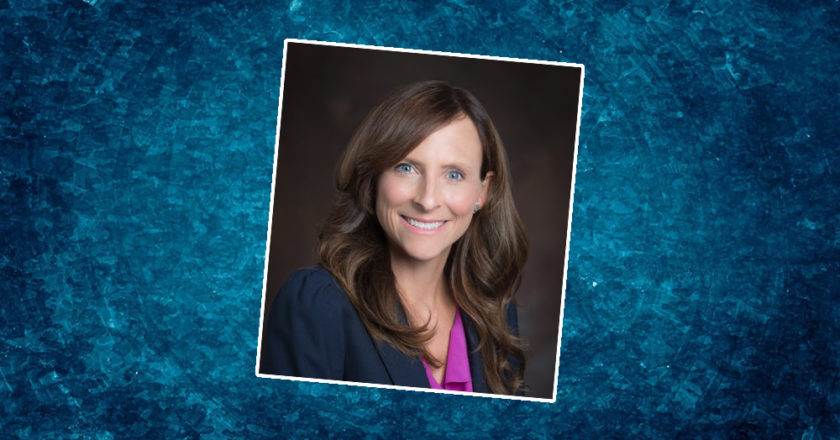 If Margaret Good does triumph in House District 72 race tonight, it will be in no small part due to the support she's received from Democrats and progressives throughout the country.
Not only has Good, a Democrat, received campaign contributions from around the nation — especially liberal redoubts like the New York, San Francisco, and Washington D.C. — but groups from some of those same communities were also phone-banking for her Monday, less than 24 hours before the polls open.
Good is competing for the northern Sarasota County seat against Republican James Buchanan and Libertarian Alison Foxall.
A St. Pete Polls survey released on the eve of the election shows the Siesta Key attorney holding a slight lead over Buchanan, 48 to 45 percent, with Foxall taking only 4 percent; 3 percent said they were "unsure."
If Good were to maintain that lead and win Tuesday night, it would be considered a significant upset as well as a further indication of a potential Democratic "blue wave" in this year's midterm elections.
What's considered surprising (by some) is that Good outraised Buchanan in campaign contributions, taking in $484,372 to $353,320 for the Republican. Good raised an additional $176,000 for her political committee, New Day Florida.
In the latest fundraising report issued Friday, Good reported 2,977 individual contributions — with a vast majority donating less than $100 — from all across the country.
Many came from people residing in "Blue America," and a substantial number of small donations coming from places like New York City, Philadelphia and the San Francisco Bay Area.
Contributions also flowed in from Washington D.C.
On Jan. 28, three groups based in the nation's capital — Sister District DC, Ward 3 Democrats, and Turn it Blue, DC — held a fundraiser for Good.
A phone bank to contact HD 72 voters was being held Monday afternoon in El Cerrito, an enclave in San Francisco's East Bay. It's part of the Sister District Project, which raised more than $350,000 in small-dollar donations to support Democrats in state legislative district in 2017.
Katrina Boratko made a $10 contribution to Good's campaign. The San Francisco resident told Florida Politics she learned about the Sarasota Democrat's campaign through Sister District.
Caroline Nassif volunteers for Sister District in San Francisco, which she said raised a total of $5,000 for Good's campaign. Nassif's frustration with gerrymandered federal congressional districts made Democrats like her prefer to give to candidates in state legislative races where small contributions can make a real difference.
"These smaller races with real people you can definitely relate to are to me the most exciting ones," Nassif said.
Over the weekend, POLITICO reported that the Democratic Legislative Campaign Committee contributed $10,000 to the Florida Democratic Party last week and also sent out an email on behalf of Good.
Buchanan's campaign previously criticized Good for receiving so many out-of-Florida contributions.
"Margaret has run a campaign of lies funded by out of town progressives from New York and California who want to fundamentally change our state through higher taxes and sanctuary cities," said Buchanan campaign manager Nick Catroppo. "That's why this race is so important. James will always do what's right and put Sarasota first."
"We believe the flood of small donations from around the country reflects the excitement on our side, as Democrats continue flipping Republican-held seats in special elections on a weekly basis," said Ryan Ray with the Good campaign. "If you dig into the report, a strong plurality of the contributions is from Sarasota residents, many of whom don't typically give to campaigns."
Ray also noted that while Good had almost 3,000 individual contributions in the last fundraising period, Buchanan had just 142.
Sunday afternoon, Corey Lewandowski made note of the Democratic intensity in HD 72 and across the country. Lewandowski served as Donald Trump's campaign manager for a spell in 2015 and 2016.
"The Democrats are highly motivated," he told a crowd who gathered at Dolphin Aviation in Sarasota, reported the Sarasota Herald-Tribune. "They are winning elections in places where they shouldn't … 50 seats have already changed hands from the Republicans to the Democrats since Donald Trump was elected."
Lewandowski continued: "That should be concerning for us. Dave and I are here to make sure that one thing happens: That Buchanan goes to the state House and we don't have another Democrat in office."