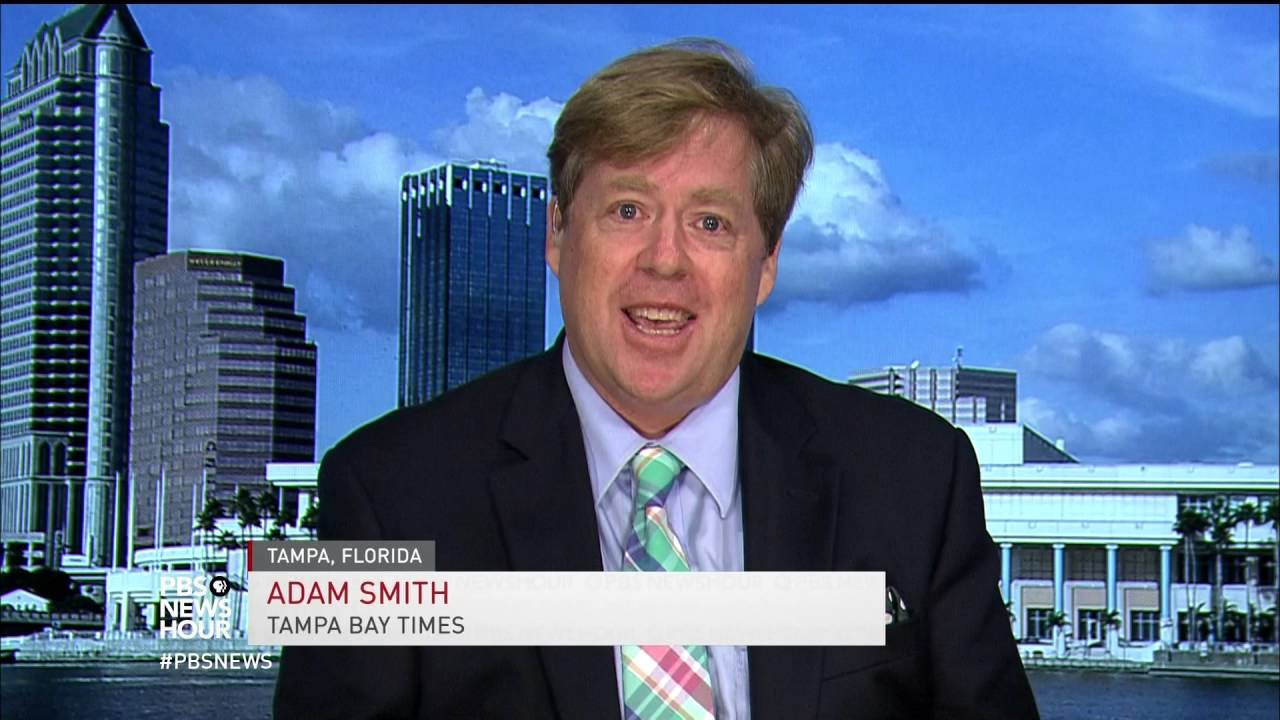 It's been awhile since I kicked the dead horse that is Adam Smith, so here goes…
But where is he as two stories very important to Florida politics junkies unfold?
The first is the special election today in Sarasota County's House District 72. Republican James Buchanan, Democrat Margaret Good and Libertarian Alison Foxall are running to replace former Rep. Alex Miller, a Sarasota Republican who resigned last year.
What was once a quiet contest for the state House has been nationalized, with coverage of the bellwether race appearing in POLITICO and the Washington Post and volunteers phone-banking from as far away as San Francisco. Donald Trump's former campaign manager just held a get-out-the-vote rally, while former Vice President Joe Biden just cut a robocall for Good.
Yet its been crickets from Smith, the political editor of the state's largest newspaper.
Mind you, a legislative race in Sarasota is not especially important to the general reader of the Tampa Bay Times. But that's not Smith's only audience. With all eyes on this race, you'd have expected Smith to write something.
As for the other storyline Florida political aficionados are following closely today – the televised debate between Democratic gubernatorial candidate Andrew Gillum and House Speaker Richard Corcoran – Smith hasn't been silent (he tagged Corcoran the Loser of the Week in Florida politics on Sunday) but apparently can't be bothered to weigh in on a, admittedly superficial, political debate involving two candidates with a shot at being the next governor of Florida.
Just as with the HD 72 race, the Gillum vs. Corcoran showdown is probably not on the minds of most Times readers, but, again, that's not Smith's target audience. He's writing for the insiders he so lazily polls whenever he needs to file a story and head out of the office early.
Couldn't he have written a "5 things to watch for…" or a "5 reasons why no one cares about this debate" column?
Apparently not.
Instead, the reporter with the best platform in Florida politics is missing in action.
—
Material from the News Service of Florida was used in this post.