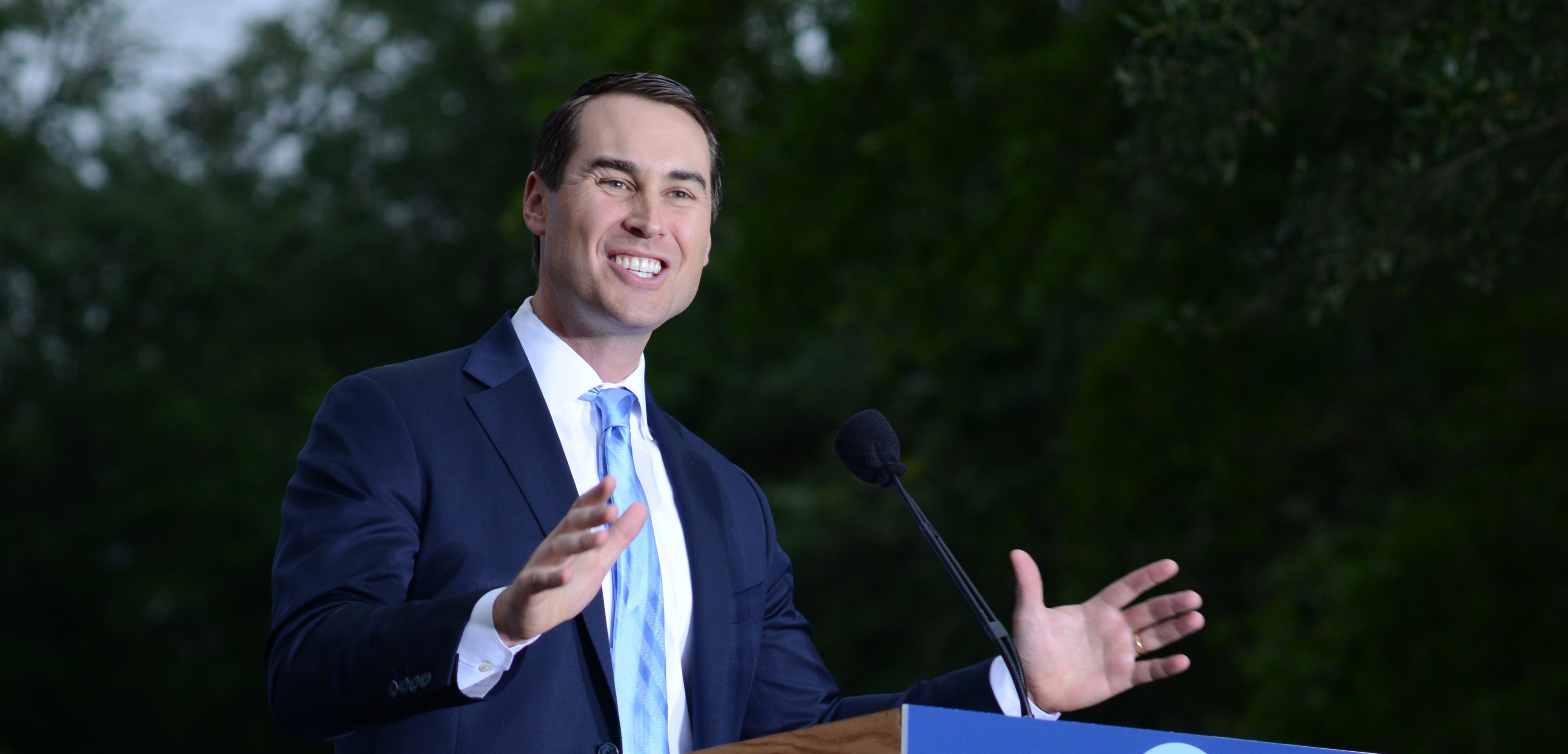 The American Federation of Government Employees on Sunday endorsed Winter Haven businessman Chris King for Florida governor.
"District 5 of the American Federation of Government Employees, its thousands of members across Florida and I are proud to endorse Chris King for governor because working families need fresh ideas and new leadership in the governor's office," AFGE National Vice President Everett Kelley said.
AFGE District 5 covers all of Florida as well as Alabama, Georgia, South Carolina, Tennessee, Puerto Rico and the U.S. Virgin Islands.
"We are supporting Chris King's campaign because the old way of thinking hasn't worked for Florida families and Chris will offer a bold, progressive vision for Florida's working people. Chris King will be our partner in Tallahassee and build a fair economy that lifts up every Floridian and leaves no one behind."
King is one of four major Democrats running to replace termed-out Gov. Rick Scott in 2018. He faces former Congresswoman Gwen Graham, Tallahassee Mayor Andrew Gillum and former Miami Beach Mayor Philip Levine in the primary race.
Republican candidates include termed-out Agriculture Commissioner Adam Putnam, Northeast Florida U.S. Rep. Ron DeSantis, and House Speaker Richard Corcoran, who is expected to formally announce his bid after the 2018 Legislative Session.
"I am honored to have earned the support of our state's federal workers in my campaign to bring bold, progressive leadership to the governor's office. I welcome AFGE District 5 and the grassroots strength of their 20,000-plus members in Florida as part of my campaign to build a fair economy for our state," King said.
"Florida families need a new voice who will take on business as usual in Tallahassee – that's why I'll address Florida's affordable living crisis by fighting for Medicaid expansion and free tuition at community colleges and public trade schools."
King has held around the 2-percent mark in recent polls of the Democratic gubernatorial field, but has said he is not concerned about his standing this far out from the primary election.
"My opportunity over the next seven months is as people are messaged and as people understand where we are on these issues, they'll be making choices," King said in a Thursday radio interview.