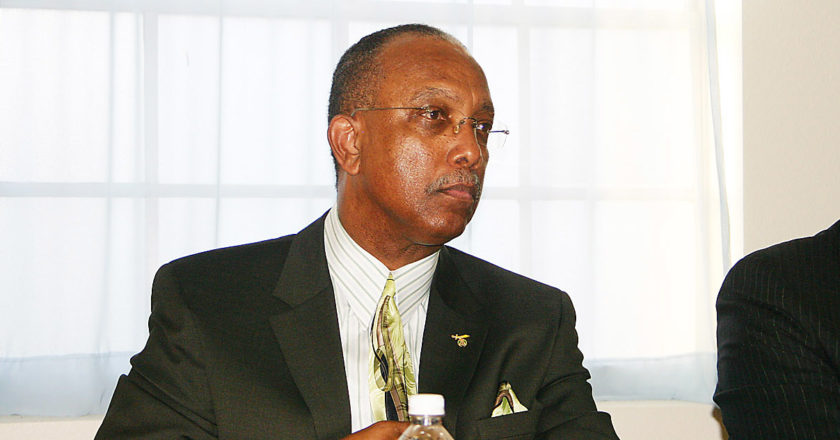 Commissioner Les Miller's proposal to have Hillsborough County ban assault weapons died Wednesday after failing to pick up a second vote from the County Commission.
The five-member board did come out to support a measure extending the waiting period to buy a firearm in the county from three days to five, as well as voting to advance new penalties for people who make threats on social media to schools.
But Miller sought to end so-called "weapons of war" that drew the media's attention to the meeting. It was his response to the Parkland Valentine's Day massacre, where 19-year-old Nikolas Cruz shot and killed 14 students and three teachers using an AR-15 semi-automatic rifle.
AR-15s were the same weapon used to slaughter innocents in other recent American mass shootings.
Miller's proposal flew in the face of a 2011 Florida law that fines any local official who knowingly violates a state ban on local gun restrictions up to $5,000.
The same rule also gives the Governor power to remove from office anyone flouting the law.
"It could very well cost me in the long run, but if it does it does, it does. I had to make a stance," Miller said. "I had to come forward to say what was on my mind. I held back too long. I probably should have said this a long time ago."
After the board rejected the assault weapons ban, Miller immediately made another proposal to have the board vote to repeal the state statute penalizing local officials for enacting gun control measures. That measure also died by failing to get a second commissioner to move it forward.
Undaunted, Miller came back with a third proposal: To extend the waiting period to buy a firearm in Hillsborough County from three to five days. He acknowledged that it was more modest in scope than his other proposals, but said that an additional two days might be able to indicate if a person has mental problems or warrants for their arrest.
It initially got pushback from commissioners Stacy White and Sandy Murman.
White indicated (through a question to county attorney Chip Fletcher) that there was a five-day waiting period in Broward County, the site of last month's horrific act, and said it wouldn't have prevented it from happening.
Murman also initially objected, saying that the Florida Legislature was still debating gun policy this week that might make the county's decision moot. With commissioners Ken Hagan and Pat Kemp not in attendance, she said she didn't believe it was right to vote on such an important issue without the full board weighing in.
"These are really sensitive issues that need every single one of our members' attention, " Murman said.
Commissioner Victor Crist said he saw both sides of the issue, but indicated that the problem was bad people using guns, not guns themselves.
"We want to take the guns out of the hands of those who would abuse the privilege of owning and using one," he said, adding, "but do we also want to take the guns out of the hands of law-abiding citizens who want to protect themselves?"
Crist, Murman and Al Higginbotham then moved to support Miller's proposal on a 4-1 vote. White was the only dissenter.
Miller wasn't done. He then made his fourth proposal, calling on staff to draft an ordinance to make it a misdemeanor on anyone who makes a threat on social media against any Hillsborough county school or day care facility.
Murman said she wanted to enhance the provision to extend to government facilities and made a substitute motion for county staff to meet with local law enforcement, the state attorney and chief judge of the courts to make recommendations on any policies regarding people who make threats on social media.
White said he was thinking along the same lines as Murman, but said he would support the proposal, adding that it didn't preclude staff from getting feedback from those officials in crafting such an ordinance.
While Murman's substitute motion failed, Miller's measure passed 5-0.
Crist then proposed that county staff prepare a resolution calling for the Legislature to make any killing on a school campus a capital offense, which the board unanimously approved.
Before the commissioners debated the measures, several members of the public weighed in on Miller's proposal to ban assault weapons.
"Nothing is going be a perfect fix, but we need to start somewhere. And somewhere is here. And now," said Jackie Clemons Plisken.
"Show the moral courage to do the right thing, not the party-line thing or the NRA thing, but the human and compassionate thing," said Hillsborough County Democratic Party chair Ione Townsend. "Do the thing you would be proud of when your children and grandchildren ask you what did you do to keep me safe?
But for Phil Walters, it was a behavioral issue. Legislators should not blame guns for mass shootings like the one in Parkland last month, he said.
"Y'all talking about possibly doing something to pre-empt state law," Walters said of Miller's proposal. "I hope our county attorney advised you all on that. Our society functions because of laws."