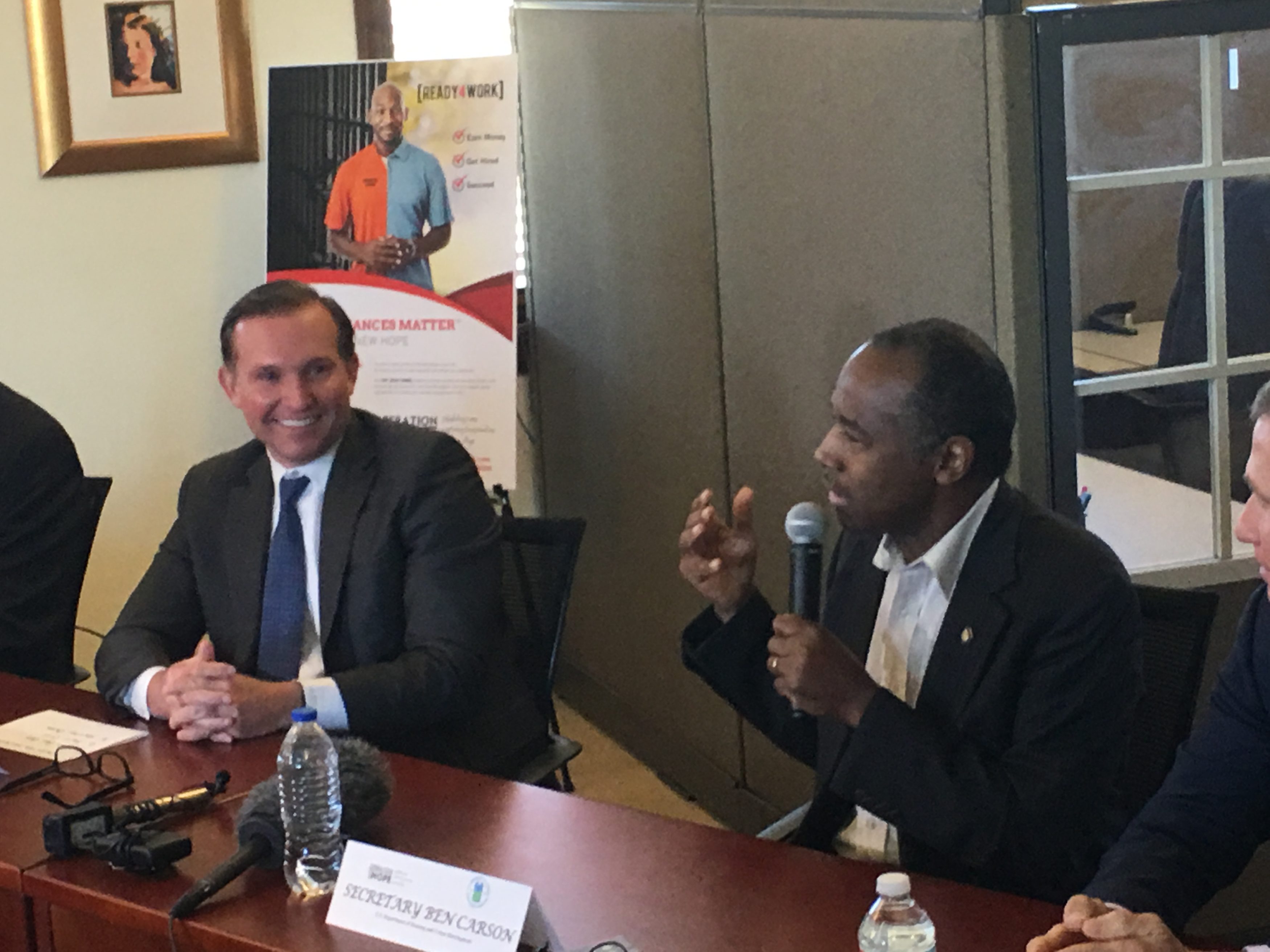 In Jacksonville on Friday, HUD Secretary Ben Carson decried mass incarceration and factors that contribute to it, seemingly including his own administration's cannabis policy.
In his remarks, both at the roundtable and in the very limited time this reporter spoke to him as the elevator door closed, Carson suggested that there may be a more robustly pragmatic policy debate in the White House currently than is generally thought.
Carson deviated from Republican orthodoxy throughout his remarks, including by noting, as many on the left have, that America has "5 percent of the world's population, 25 percent of the world's prison population."
"There's something wrong there," Carson added.
Carson also spoke to another contributing institutional factor; namely, the warehousing of inmates.
"People go in with no skills or education, and come out with no skills or education," Carson noted.
"Purely looking at the cost of someone who is incarcerated versus someone who is trying to bolster the economy," Carson noted, "the difference is night and day. When we start to think about it that way, what it costs to train somebody, what it costs for someone to go to college, it costs more to keep somebody incarcerated."
"It's also costing us their own positive contributions and one of the things we need to realize about our young people is that we have so many in our penal system, particularly young black males, is that for every one we can keep from going down that path of self-destruction, it's one less person we need to be afraid of or protect our family from," Carson added.
"One less person we need to pay for in the penal system or the welfare system, one more taxpaying productive member of society," Carson said, adding that "this certainly is a message this administration is going to be pushing in a very very hard way particularly at HUD, reformulating our programs in such a way that we concentrate on the people."
Of course, Housing and Urban Development, whose mission Carson has set out to reform toward a model of "self-sufficiency," typically has little to do with the penal system.
One party with more of a stake in how that business is conducted: Attorney General Jeff Sessions, who has taken a hard line position on cannabis law enforcement that is out of step with virtually the entire Democratic Party and, increasingly, many Republicans who see the War on Drugs as an expensive and failed boondoggle.
We chased after Carson when his remarks wrapped and asked him, in context of his remarks about the penal system, if he endorsed Sessions' stance on cannabis.
Despite a handler trying to curb the interaction, Carson offered an answer, albeit an opaque and interpretable one.
"I'm hoping that as a society we will try and do the right thing with cannabis," Carson said, as the elevator door closed.
As the Trump administration progresses, and electoral reality sets in during the midterms and the 2020 vote, perhaps there will be more clarity on what that means — and perhaps that "right thing" will come to bear in public policy, which is currently inchoate nationally on marijuana.