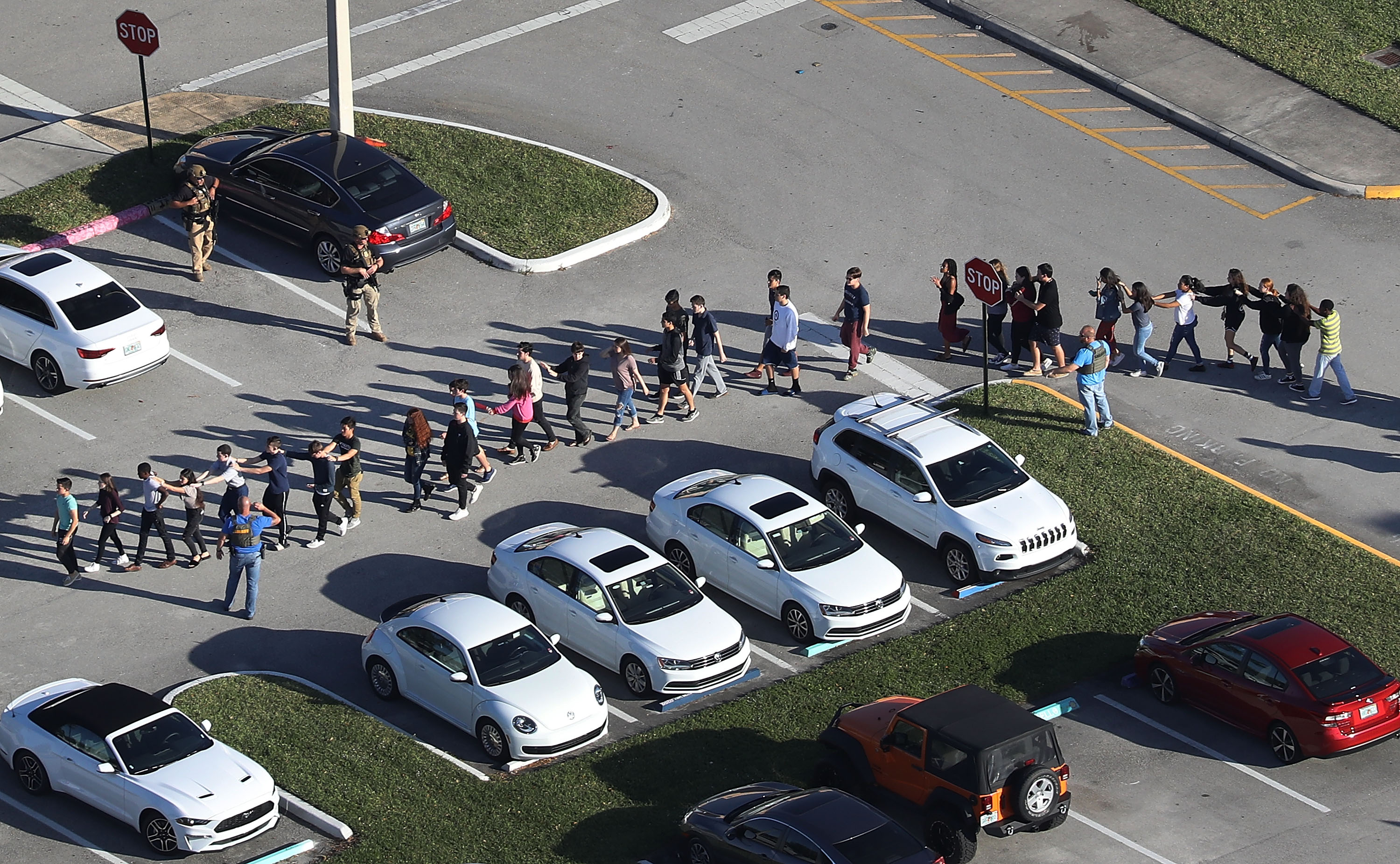 Three fathers of murdered students, three sheriffs, and state Sen. Lauren Book are among the appointees to the newly created Marjory Stoneman Douglas High School Public Safety Commission established to investigate the Feb. 14 massacre and identify and address what could have been done differently.
Pinellas County Sheriff Bob Gualtieri will chair the commission established through Senate Bill 7026, the Florida Legislature's comprehensive response to the massacre in Parkland. The commission will include two fathers of slain students appointed by Gov. Rick Scott, and one appointed by House Speaker Richard Corcoran.
The 16-member commission also includes one lawmaker who helped craft SB 7026, Book, appointed by Senate President Joe Negron.
Florida Department of Law Enforcement Commissioner Rick Swearingen will serve as a member, and four other state officials will serve as ex-oficio members: Florida Department of Education Commissioner Pam Stewart; Florida Department of Children and Families Secretary Mike Carroll; Florida Department of Juvenile Justice Secretary Christina Daly; and Florida Agency for Health Care Administration Secretary Justin Senior.
Scott's appointments are: Okaloosa County Sheriff Larry Ashley; Brevard County Schools Superintendent Desmond Blackburn; Miami Shores Police Chief Kevin Lystad; Ryan Petty of Parkland, father of Aliana Petty, who was murdered at Stoneman Douglas: and Andrew Pollack of Parkland, father of Meadow Pollack, who also was killed in the school shooting.
Negron's appointments are: Book, who has a master's degree in education and is an internationally renowned child advocate; Citrus County School Board Member Douglas Dodd; Indian River County Undersheriff James Harpring, who serves as general counsel to the department; Melissa Larkin-Skinner, a licensed mental health counselor who is chief executive officer at Centerstone Florida; and Martin County School Board Member Marsha Powers.
Corcoran's appointments are: Gualtieri; Max Schachter, father of Alex Schacter, who was killed at Stoneman Douglas; Polk County Sheriff Grady Judd; Chief Assistant State Attorney Bruce Bartlett; and Auburndale Police Chief Chris Nelson.
"I'm proud to appoint five dedicated Floridians to the Marjory Stoneman Douglas High School Public Safety Commission including fathers of two of the victims who were critical in helping a bill get passed quickly," Scott stated in a news release. "Since the shooting in Parkland, our number one focus has been to make our schools safer while doing everything possible to ensure a tragedy like this never happens again. I'm confident that these appointees will continue the work that has already started in our state to keep our students safe."
"The Senate appointees include a former classroom teacher and nationally-recognized child advocate, a school board member, a law enforcement officer, a retired school resource officer, and a renowned mental health treatment clinician," Negron stated. "This diverse cross-section of professional experience and subject matter expertise, will serve the state well as the Marjory Stoneman Douglas High School Public Safety Commission embarks on the critically important task before it. We can never replace the 17 lives lost, and we can never erase the traumatic experience that lives on in the memories of those who survived this horrific attack. However, this Commission will help ensure we do everything we can to reduce the possibility of a tragedy like this ever happening again."
"I'm honored to appoint five members to the Marjory Stoneman Douglas High School Public Safety Commission. The work and recommendations of this commission will, I believe, serve as a model for the nation in addressing school safety and protecting individual liberty," Corcoran stated. "The appointees to the commission bring decades of experience in law enforcement, prosecution, and training civilians to handle firearms and protect a school. Most importantly, an appointee, Max Schachter, brings the tragic experience of being a father who lost his son in that day's awful events and who is driven to ensure it never happens to another family ever again. I thank those willing to participate, I commend the courage of the family members who will take on this task, and pray that all the efforts of this commission will meet with success."