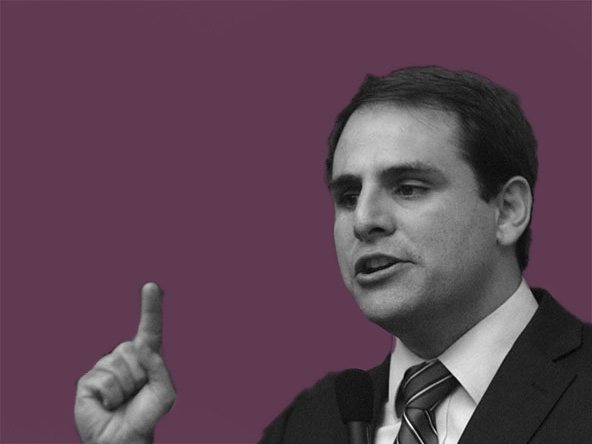 Miami Republican state Rep. Carlos Trujillo was unanimously approved Thursday as United States Ambassador to the Organization of American States.
His nomination was originally floated by the Donald Trump White House in 2017, well ahead of the recently wrapped Legislative Session, but Democratic U.S. Sen. Ben Cardin had placed a hold on it.
When nominated, Trujillo said he was "humbled by this incredible opportunity."
Thank you @realDonaldTrump for placing your trust in me. Humbled by this incredible opportunity. https://t.co/5PV2aSpET8

— Carlos Trujillo (@AmbCTrujillo) October 26, 2017
Trujillo, who has represented HD 105 since 2010, previously served as a Florida Assistant State Attorney in Miami-Dade from 2007 to 2011.
"It's a great platform to bring the issues facing Venezuela and Cuba to the forefront, to bring democratic institutions to each of them," Trujillo told the Tampa Bay Times last year upon his nomination.
"Growing up in Miami, the diversity of the community means you know people who are struggling from Venezuela because of [President Nicolás] Maduro, from Nicaragua because of the Sandinistas — you see how all these policies affect people in their very own community," Trujillo continued. "Most of the people I represented for the last seven years were affected by these policies."
Sen. Marco Rubio noted that "as someone with a strong understanding of U.S.-Latin American relations, Carlos Trujillo is an outstanding choice to serve as U.S. Permanent Representative to the Organization of American States. Carlos has served his constituents diligently in the Florida House of Representatives over the last eight years, and I know he will do the same while representing the American people at the OAS."
Trujillo will succeed noncareer appointee Carmen L. Lomellin who served from 2009 — 2016. The previous permanent representative (from 2003 — 2006) was John F. Maisto.
Trujillo's legislative colleagues are taking to Twitter for congratulations.
Congratulations @RepCTrujillo on your confirmation as U.S. Ambassador to OAS. You will represent our nation with strength and character. pic.twitter.com/2gS576EAVL

— Rob Bradley (@Rob_Bradley) March 23, 2018
I am so incredibly proud of my colleague and friend, Carlos Trujillo, for his unanimous approval, as US Ambassador to the @OAS_official , by the United States Senate @RepCTrujillo pic.twitter.com/TK4lhsH0yD

— Jose Felix Diaz (@josefelixdiaz) March 23, 2018