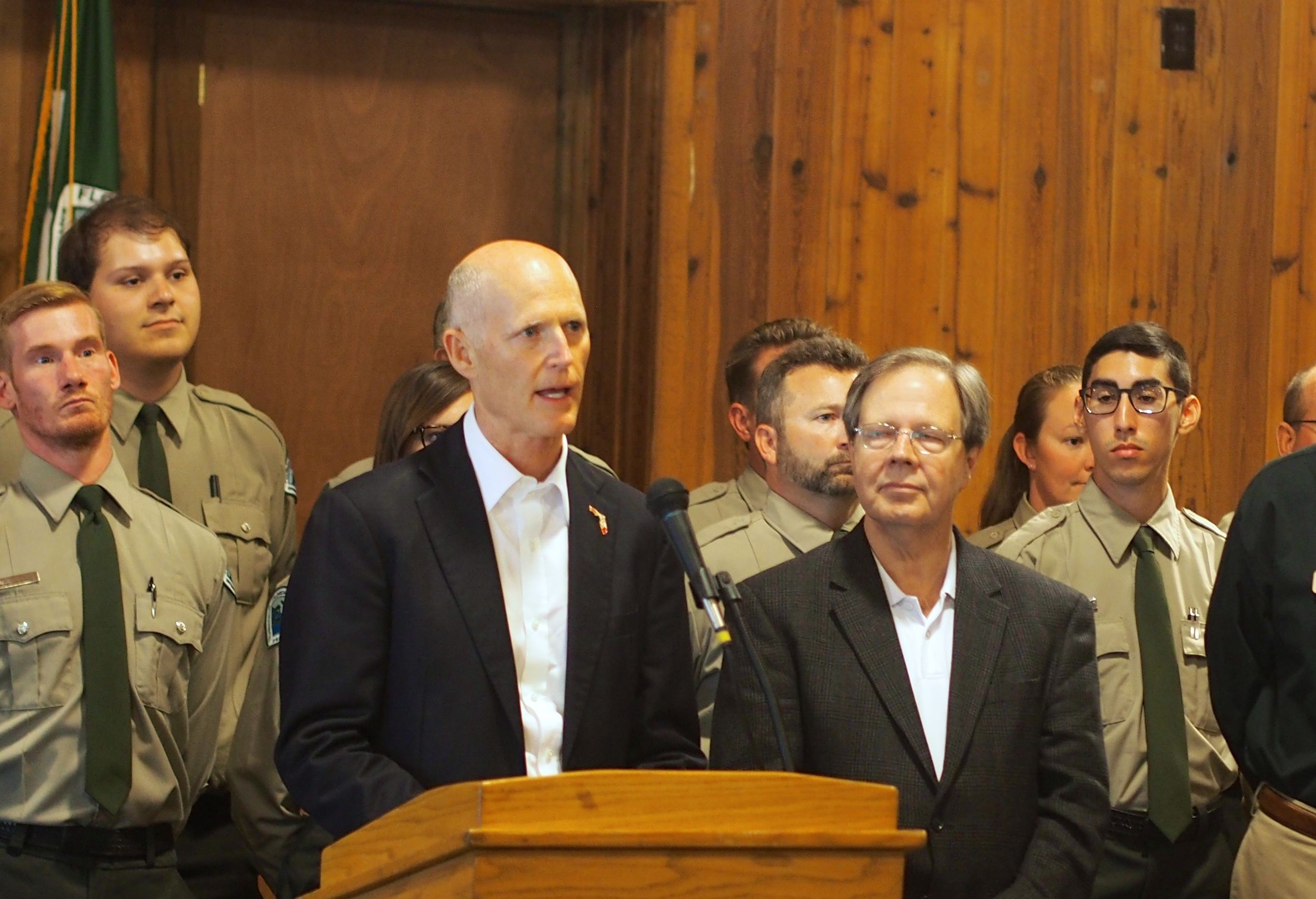 A couple weeks out from his anticipated April 9 announcement about running for the U.S. Senate, Gov. Scott touted budget investments in Florida's environment and agriculture during a stop Monday at Wekiwa Springs State Park in Apopka.
While there he said little about his potential U.S. Senate plans, not commenting the significance of the move when his chief of staff Jackie Schutz Zeckman resigned from state government, potentially to lead the campaign.
"I announced this morning that I'll have a major announcement on April 9, and I hope everybody comes. It will be a fun day," Scott told reporters.
Much of the Republican party is banking on Scott getting into the U.S. Senate race against Democratic U.S. Sen. Bill Nelson.
As for the environment and agriculture money, Scott called it a "great year."
Combining the two broad areas, Scott on Monday was pitching a $4 billion total investment this year, which includes $293 million for the Everglades including $50 million to fix the Herbert Hoover Dike, $50 million for freshwater springs, $400 million for water resources, $100 million for land conservation, and $150 million to operate the state parks, and $128 million to support the citrus industry.
"This was a great year for in the Legislative Session," Scott said. "There are so many things that we are doing."