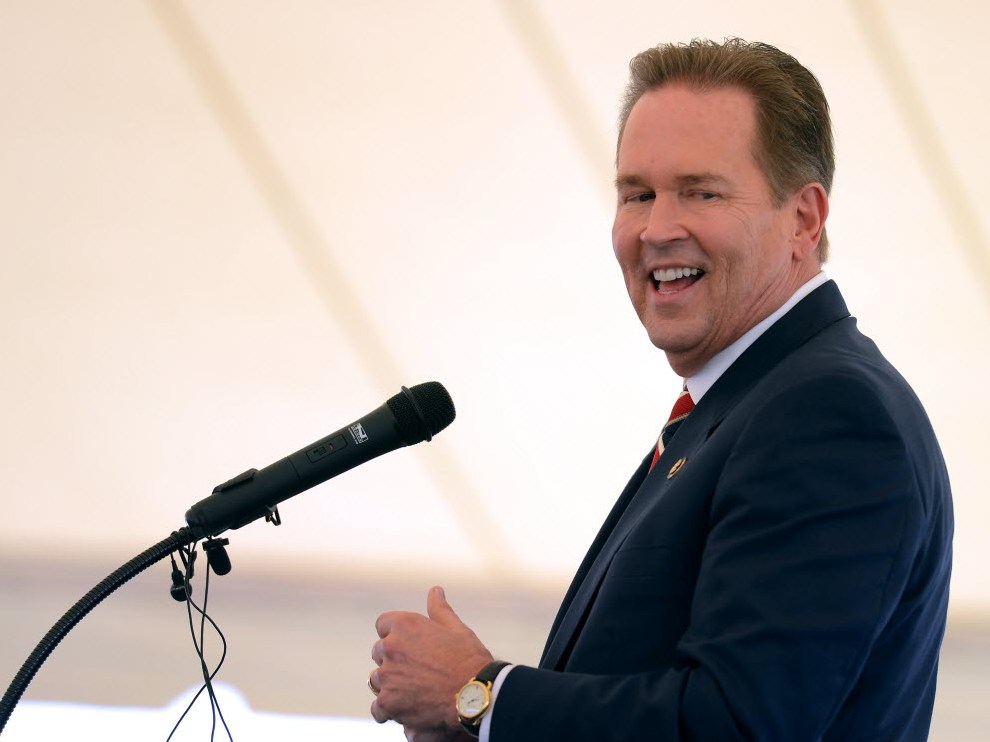 U.S. Rep. Vern Buchanan's re-election campaign said Tuesday that its first campaign finance report of 2018 will show $470,000 raised during the first three months of the year.
"Vern's independence and record of bipartisan accomplishments fighting for seniors, children, veterans and middle-class families are why so many in Southwest Florida are proud to call him their congressman," said Max Goodman, Buchanan's campaign manager.
"His strong constituent outreach has become part of the community's fabric because people appreciate a representative who actually listens to his constituents."
Spending numbers weren't included in the announcement, though they are likely around the $170,000 mark based on the information included.
The campaign said the new money will put the campaign account over $2.5 million on hand. Buchanan, a Sarasota Republican, had $2.2 million on hand at the end of 2017.
Buchanan was first elected to Congress in 2006 and since redistricting has held Florida's 16th Congressional District.
The fundraising announcement also touted Buchanan's success at the ballot box over his five re-election campaigns and mentioned President Donald Trump's 11-point win in CD 16 two years ago.
In past election years, CD 16 has been a safe GOP seat – as the release notes, Buchanan's averaged 60 percent of the vote in his re-elections – but the results could be a lot closer in 2018 than past cycles.
The so-called "blue wave" has some onlookers thinking a CD 16 isn't a total stretch. Last month, Larry J. Sabato's Crystal Ball changed its assessment of the seat from "Safe Republican" to "Likely Republican," and called it a "deep sleeper Democratic target."
Sarasota attorney David Shapiro is likely to be Buchanan's Election Day challenger.

He hasn't announced his Q1 numbers, but through the end of 2017 he had raised a total of $250,000 and had about $192,000 in the bank.