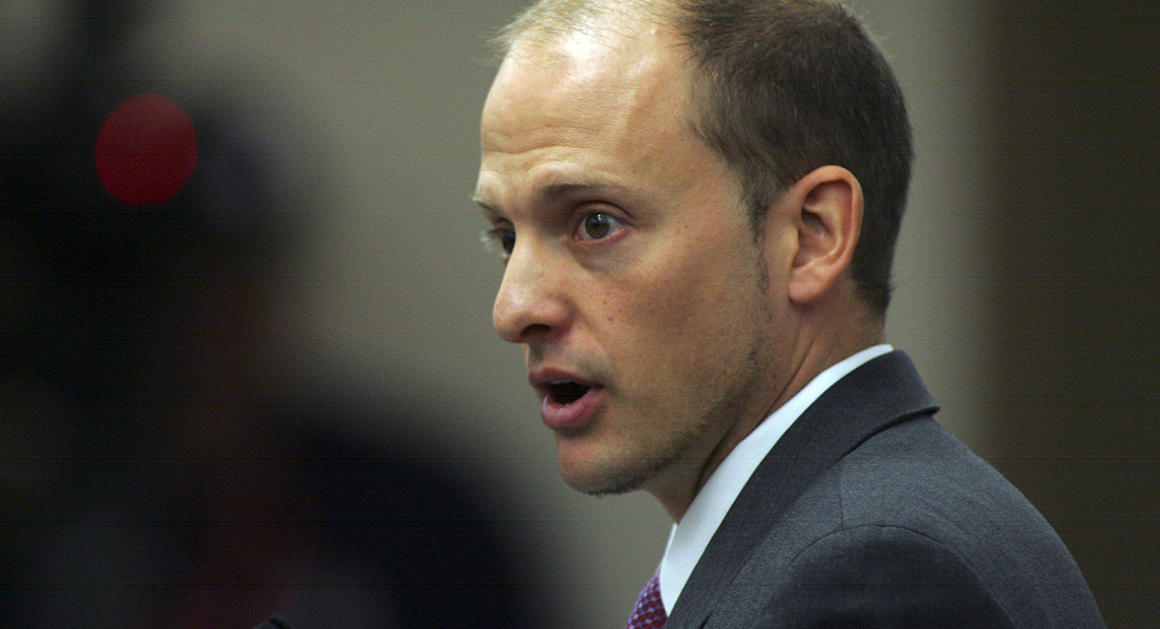 Chattering Class Democratic operatives, donors and labor leaders in Florida are fretting that one of their own rising stars, JJR (née Senator José Javier Rodriguez), could sully their hopes of capturing control of the upper chamber of the Florida Legislature.
As Florida Politics reported last week, Democrats believe they are on the precipice of retaking the Florida Senate for the first time in the 21st century — but JJR's congressional run, which since Rick Scott's signature put resign-to-run back into Florida law for federal offices, and which would require JJR to leave the Senate in April, could jeopardize their narrow path to do so.
Major political shifts like that — which would require a four-seat gain to achieve a 20-20 Senate — need major political tailwinds (which Democrats believe they have nationally and in-state) but they also need candidates. (Duh.)
Democrats have been scoring some significant successes in the recruitment department, most recently with Carrie Pilon's announcement of a challenge to Sen. Jeff Brandes in Pinellas County's Senate District 24.
But alongside recruitment is retention, and defending a Democratic seat in the swingy SD 37, in the crazy expensive Miami-Ft. Lauderdale media market would cost Dems millions; millions that they desperately need if they want to pick up perceived vulnerable Republican targets like the aforementioned Brandes — a prolific fundraiser who has never lost a race, and who can pump personal cash into what promises to be a multimillion-dollar campaign.
Simply put: if Democrats have to spend $3 million electing Rep. Nick Duran (the likeliest wannabe successor to JJR's seat), that's $3 million they can't spend electing someone like Pilon. Hopes for 20 or 21 seats fade pretty quickly.
Gripes about JJR abandoning his newly-won Senate seat have been pervasive, if quiet, since he announced his run last Spring. Major donors, labor and others have groused about the fact that they spent millions getting him elected to the Senate in a bruising campaign against Miguel Diaz de la Portilla, only to see him turn around and leave the seat before completing a full term. Those complaints have reached a fever pitch in the weeks leading up to Scott's signing of the updated resign-to-run law.
Especially since the entry of former UM President, and Clinton HHS chief, Donna Shalala, Democrats are questioning the wisdom of such a move. "The only people who think JJR should run for Congress at this point are he and Sonia (his wife)" is a refrain repeatedly heard from insiders and observers. The logical argument goes that Shalala is both the favorite to win, and at 77 years old, unlikely to serve for more than a term or two, allowing JJR to bow out gracefully, continue to serve in the Senate, and have a more accessible path to the same seat in a few years time.
But we all know there's no controlling for ambition and ego in The Process, and JJR remains publicly and privately committed to his campaign for Congress, and the requisite resignation from the Florida Senate in a few weeks.
For those next weeks, Senate Democrats and JJR stand at a crossroads: does he roll the dice on a safe seat in Congress, albeit one requiring victory in a competitive, multicandidate primary, or does he stay put in the Senate and emerge as Democrats' savior?
¿Qué quieres hacer, José?