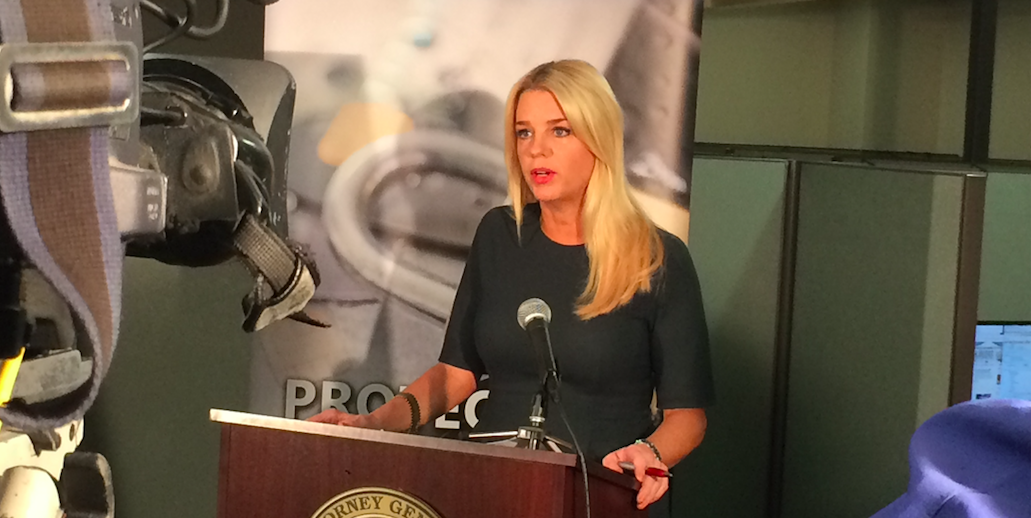 Attorney General Pam Bondi's office Friday asked a federal appeals court to block a judge's order that would require the state to quickly revamp its process for restoring the voting rights of ex-felons.
Bondi's office filed a 24-page motion at the 11th U.S. Circuit Court of Appeals seeking a stay of the March 27 order by U.S. District Judge Mark Walker while a broader legal battle about the rights-restoration process plays out.
Walker gave the state until April 26 to overhaul the controversial process after finding that the current system for restoring ex-felons' voting rights was unconstitutional.
The Governor's Office supported Bondi's actions.
"Judge Walker haphazardly ordered elected officials to change decades of practice in a matter of weeks," said John Tupps, a spokesman for Gov. Rick Scott. "This is completely reckless and does not give the victims of crimes the voice they deserve."
Continued Tupps "The Governor will always stand with victims of crimes, not the criminals that commit heinous acts. Let's remember, these criminals include those convicted of crimes like murder, violence against children and domestic violence. The Court of Appeals should issue a stay immediately."
The state this week gave notice that it was appealing Walker's underlying ruling about the constitutionality of the system to the Atlanta-based appeals court. At the time, it also asked Walker for a stay of his order that the system be revamped by April 26. Walker flatly rejected the request, leading to the motion Friday.
"(A) stay of the district court's order would serve any number of compelling public interests: allowing continued effectuation of longstanding state law authorizing restoration of voting rights to convicted felons; ensuring proper consultation and careful deliberation before making major changes to the state's voter-eligibility requirements; and preserving the autonomy of the states in our federal system," the motion said.
In rejecting the request for a stay Wednesday, Walker reiterated his view that the current rights-restoration system is unconstitutional.
"Rather than comply with the requirements of the United States Constitution, defendants (the state) continue to insist they can do whatever they want with hundreds of thousands of Floridians' voting rights and absolutely zero standards," Walker wrote. "They ask this court to stay its prior orders. No."
—
Material from the News Service of Florida was used in this post.