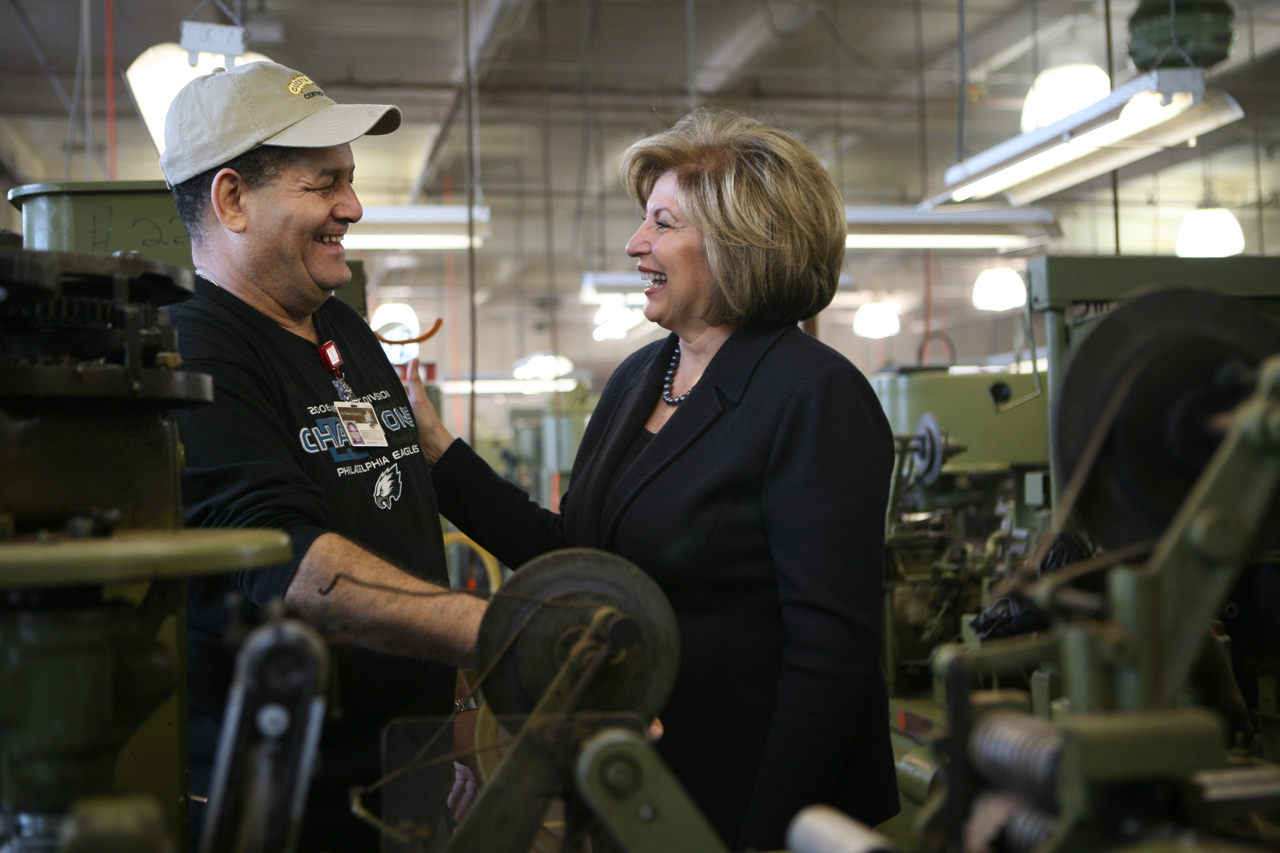 It's official: House Democratic Leader Janet Cruz will challenge Tampa Republican Sen. Dana Young in Senate District 18.
The Tampa native announced her bid Tuesday. She joins, for now at least, Tampa attorney Bob Buesing in the Democratic Primary.
"I'm running because Tampa Bay families deserve a leader who will fight for them in Tallahassee — not sell them out to big donors. Our teachers, nurses, moms, dads, small business owners and working families are the backbone of our community and they deserve a State Senator who will always put them first," Cruz said in a news release.
"I love our community and I am fed up with lawmakers who put the interests of the NRA, the for-profit school industry, and insurance companies before the people they represent. Under Republican leadership, this Legislature has continuously underfunded our public schools, focused on creating low wage jobs that leave working families in a cycle of poverty, and given away millions of taxpayer dollars to insurance companies while health insurance costs for working families skyrocket."
I'm excited to announce my candidacy for Florida Senate District 18. I'm running because I still believe that Florida deserves better.

Please visit https://t.co/IPu7XI8aQ0 to support my campaign. pic.twitter.com/fAnoPC8kv6

— Janet Cruz (@SenJanetCruz) April 10, 2018
The announcement, particularly the bit on the NRA, confirms one line of attack on Young will be her vote against an assault weapons ban — added after roll call — in the wake of the mass shooting at Marjory Stoneman Douglas High School in Parkland.
Young's no vote on the ban has already been used against her by Buesing, and those close to the Cruz camp have said over the past few weeks that the vote, and the shooting itself, were pivotal in convincing Cruz to challenge the incumbent lawmaker.
"Florida deserves better. I'm proud of my record of standing against disastrous policies that have led to our children feeling unsafe in their schools and an economy that only works for the very wealthy — leaving more and more Floridians behind. I have voted again and again to fully fund public education, keep housing costs low, and protect our access to clean air and water," Cruz continued.
"The Floridians who have been making their voices heard across our state, from the Women's March to the incredible students from Parkland, deserve true allies in their elected officials and I will proudly carry their fight with me back to Tallahassee."
Cruz has been linked to a possible Senate District 18 campaign for weeks — Minority Leader Oscar Braynon not only acknowledged her aspirations last month but said he'd been encouraging her to file. Sources close Cruz and the Senate Democratic leadership gave the rumor a signal boost on Monday when they said her announcement was imminent.
Since news of Cruz' interest broke, there's been a lot of chatter surrounding the future of Buesing's campaign. Some close to the Florida Democratic Party's senate campaign arm said he would exit the race to give Cruz a clear path to the general election ballot.
Buesing issued a statement addressing the rumor but didn't deny it.
"My goal has always been electing a Democrat to this seat who will serve the people of Hillsborough County well in Tallahassee," he said last week. "To that end, I announced my candidacy last January and have run a campaign based on the values and ideas that I believe represent the will of the people in this District. Should Janet Cruz decide to file then I will make the best decision for my friends, family, and the constituents of Senate District 18."
Now that Cruz has filed, Buesing has a decision to make.
A Senate bid wasn't always the path for Cruz' political future.
Instead of looking to extend her career as a lawmaker, she set up a campaign for the District 1 seat on the Hillsborough County Commission.
Now that she's made her decision, she'll have to hit the ground running to catch up to Young on the fundraising front.
Through the end of February, Young had $189,000 in her campaign account and $711,000 in her political committee, Friends of Dana Young. March brought the two accounts another $82,000 and she now has a combined $964,000 in the bank.
Cruz has about $61,000 on hand in her County Commission campaign account. Buesing, by the same date, had about $79,000 in the bank.
If the fundraising comes, SD 18 isn't altogether unfavorable for Democrats. The district has 11,000 more registered Democratic voters than Republican, and it voted plus-5 for Hillary Clinton in 2018 and