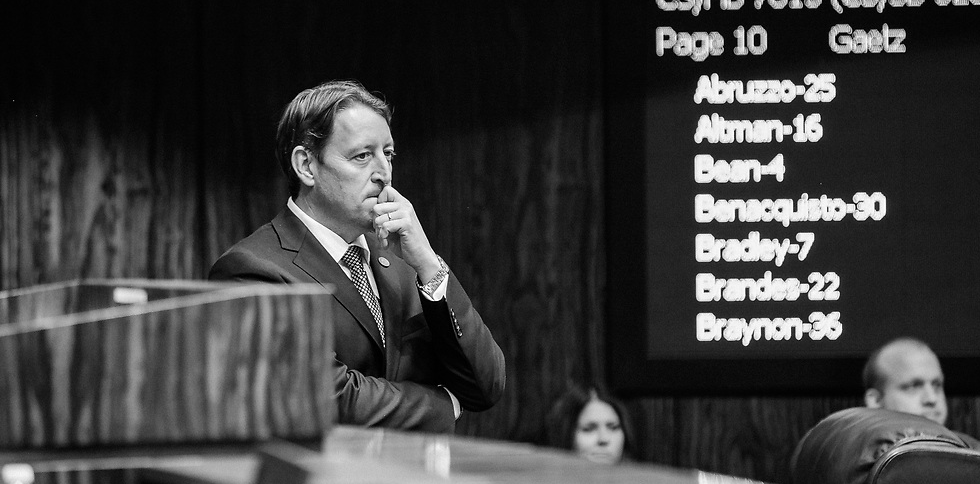 Senate President-designate Bill Galvano on Friday said there was no "agreement (on) or recommendations" for a Special Legislative Session on gambling.
Legislative leaders, who failed to agree on comprehensive gambling legislation this past Regular Session, have been considering a Special Session after House Speaker Richard Corcoran raised concerns over the potential loss of revenue share from the Seminole Tribe of Florida.
Galvano, expected to take over as president after the 2018 election cycle, also is his chamber's point man on gambling issues.
The Tribe pays $19.5 million monthly, with a balloon—or "true-up"—payment at the end of the state's fiscal year, which runs July 1-June 30. A "forbearance period" that was part of a settlement over blackjack litigation ended on March 31, after which the Tribe was entitled to stop paying.
But the Tribe's lawyer seemingly took the wind out of the Special Session sails, telling Florida Politics last week that the Seminoles would continue paying the state its monthly share of casino gambling revenue.
"There is no plan to stop the payments," attorney Barry Richard said. "The Seminoles are perfectly happy with the relationship they have with the state … They don't want to take advantage of the state economically any more than they want the state to take advantage of them."
Asked about the latest prospects for a Special Session, Galvano – a Bradenton Republican – said in a text message: "Discussions are continuing (but) there is not an agreement or recommendations at this time."
The head of an anti-casino gambling organization also has written to top lawmakers, saying the Tribe's promise to keep paying should shut down further talks on a Special Session.
"Doesn't (the) commitment by the Seminole Tribe to continue making compact payments resolve the potential revenue loss concern that legislative leaders said was the basis for holding a special session?" No Casinos' president John Sowinski asked.
Corcoran, a Land O' Lakes Republican term-limited in the House this year, is expected to announce a run for governor.