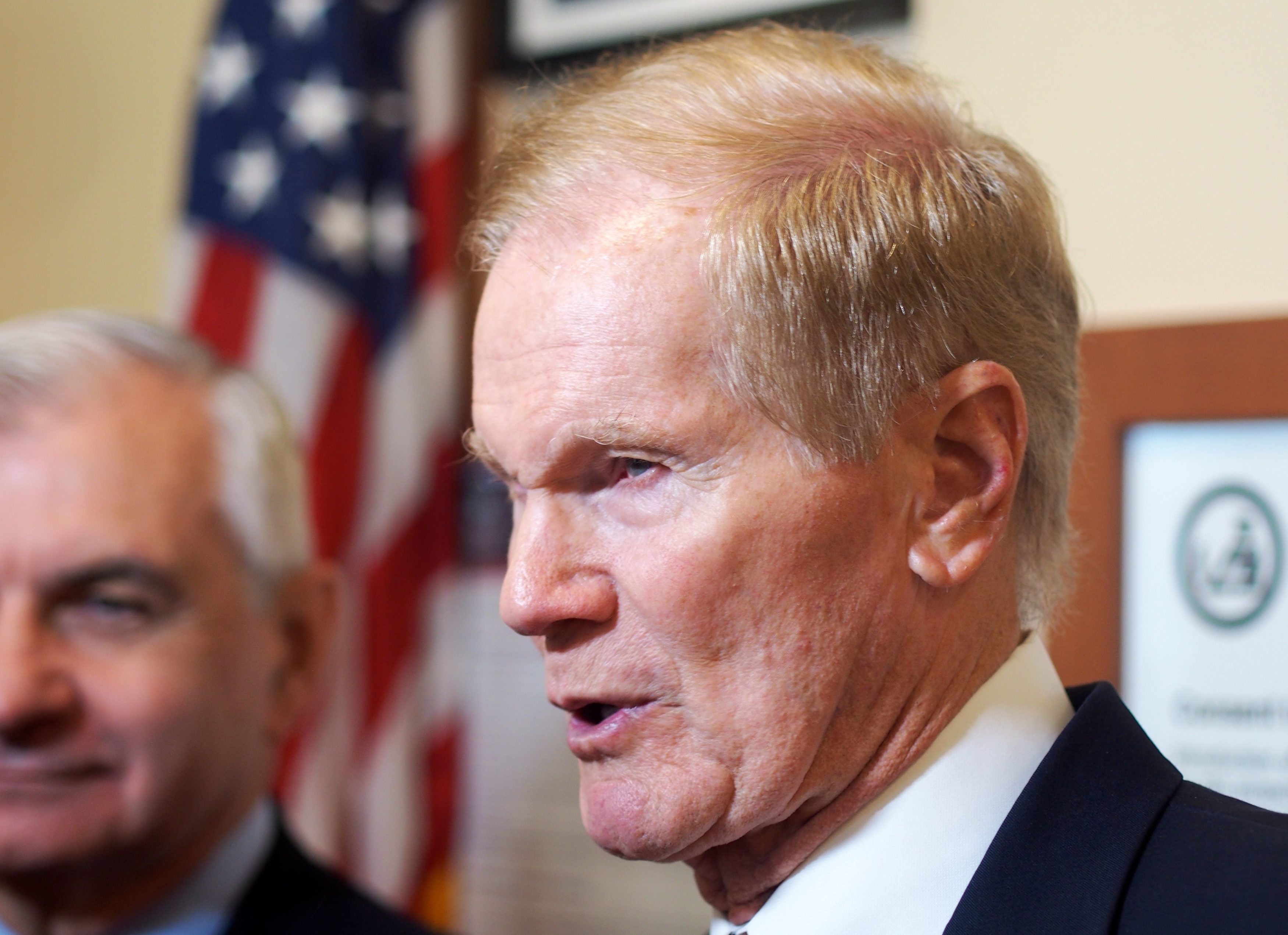 Florida U.S. Sen. Bill Nelson called Monday for the Federal Aviation Administration to investigate safety at the low-cost carrier Allegiant Air that is the dominant carrier at Orlando-Sanford International Airport and also serves a half-dozen other Florida cities.
Nelson's request comes on the heels of a scathing report aired Sunday evening on CBS's "60 Minutes" that raised questions about the airline's safety record and the FAA's record of responding to it.
In a letter sent today to the inspector general of the U.S. Department of Transportation, Nelson, the ranking member of the Senate Committee on Commerce, Science and Transportation, said the FAA's potential lack of oversight warrants scrutiny.
"The traveling public deserves to know whether the FAA is conducting thorough safety oversight of Allegiant. Anything less could lead to disastrous consequences," Nelson wrote.
"Therefore, I request you conduct a full audit or investigation into the FAA's current policies regarding enforcement actions, its role in working with airlines to correct noncompliance issues and how the agency identifies larger trends that may be the result of specific incidents. I urge you to specifically review all internal communications between the FAA and Allegiant to ensure that no efforts are being undertaken to impede a full and forthright investigation of the airline's maintenance and operational issues.
"Given the critical implications of your findings may have with regard to aviation safety, I urge you to expedite this review," he concluded.
Allegiant responded contending that, while the airline maintains the CBS report was a misleading narrative based on biased and uninformed sources, "we welcome any analysis of our operation and safety culture, at any time. Citing labor issues resulting in a heightened media environment, the FAA in 2016 moved up the timeline of its regularly-scheduled audit of Allegiant operations. The resulting extensive examination found no regulatory or systemic issues; we promptly addressed and rectified any minor issues raised.
"Safety is at the heart of our operations and is the guiding star for our company. Our employees and families fly on our airline, along with the nearly 90 million passengers who have traveled with us since Allegiant began," the airline concluded.
Monday's letter isn't the first recent instance of Nelson taking a stand on air travel. Last year, the third-term U.S. Senator chided major airlines for their "basic economy fares," which often times end up costing travelers more money than a regular tickets once the cost of formerly included amenities, such as a carry-on bag, are added on to the fare.
Nelson is running for a fourth term in the Senate this year. He faces Republican Gov. Rick Scott, who filed for the seat last week.