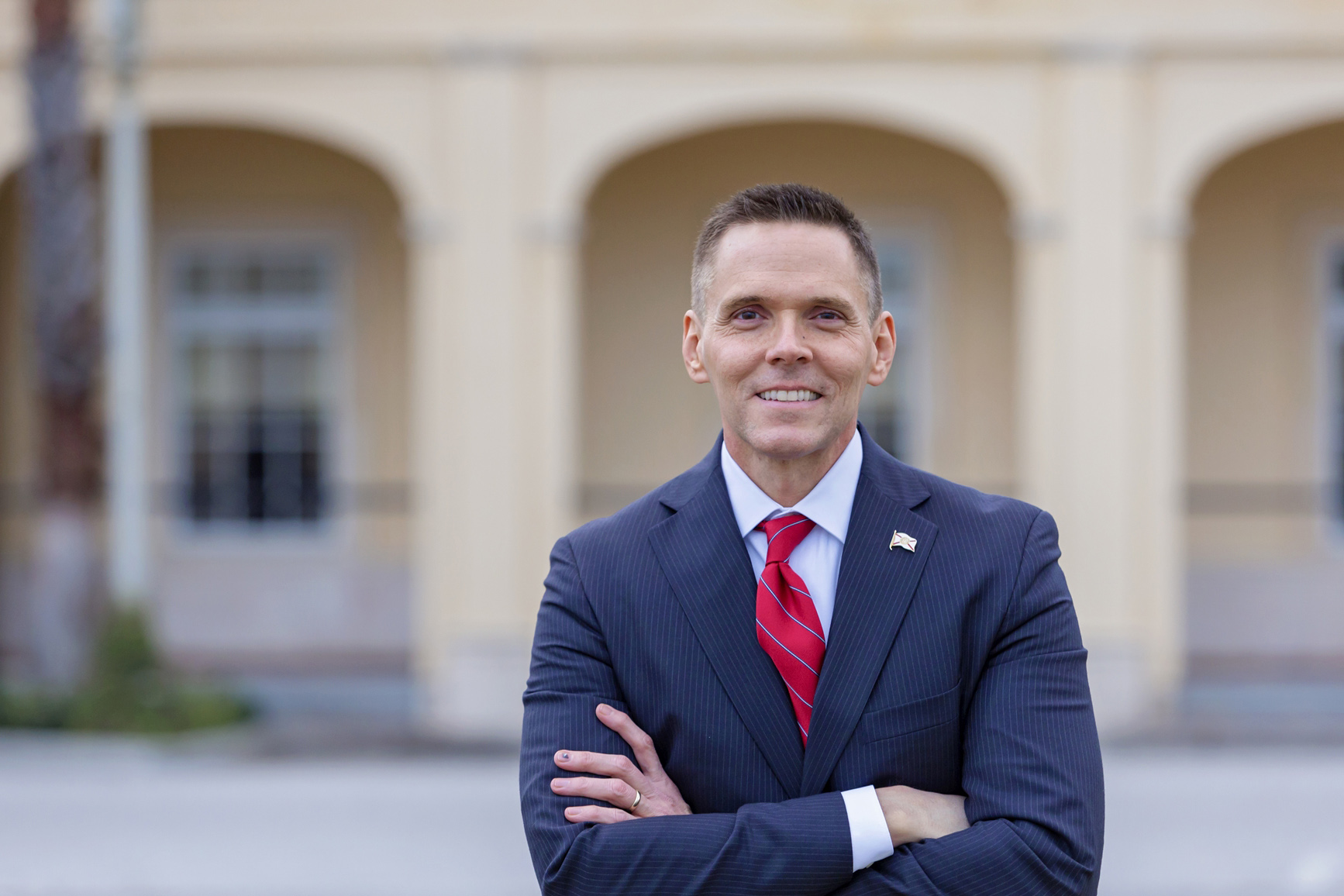 State Rep. Ross Spano is officially exiting the Attorney General race to run for Florida's 15th Congressional District, which is opening up due to the retirement of U.S. Rep. Dennis Ross.
The Dover Republican had already said he would run for Congress, and he's now followed through by retooling his campaign website and filing paperwork with the Federal Elections Commission.
"Anyone who knows me knows my commitment to public service is one I take very seriously. In pursuing this Congressional seat, I look forward to continuing to represent my friends, neighbors and the constituents I have served as a member of the Florida House of Representatives," Spano said in a press release.
"I am excited to fight for the issues I am passionate about – protecting the Constitution, protecting Conservative values and protecting the vulnerable – as the next Member of Congress from Florida's 15th District.
"As I take this step, I am humbled by the support I have already received and I look forward to meeting voters and earning their support over the next several months."
The move sees Spano, currently in his third-term in the Florida House, trade a four-way primary race for a six-way one.
He now faces former Auburndale state Rep. Neil Combee, International Responsible Farming Council director Danny Kushmer, Loretta Leah Lax Miller and family counselor Ed Shoemaker.
Combee and Kushmer both announced their bids in the fast-expanding Republican Primary earlier this week, and the field could soon grow to seven if speculation that Thonotosassa state Sen. Tom Lee is interested proves true.
The qualifying period for the race runs from April 30 to May 4, so Lee and any other potential candidates have a date-certain deadline to make the call.
State Sen. Kelli Stargel and former state Rep. Seth McKeel, both Lakeland Republicans, were rumored as potential candidates shortly after Ross' retirement announcement, but have since said they will not run for the post.
By switching races, Spano starts on even footing fundraising wise.
His late announcement for the Attorney General race, combined with the bar on fundraising for state lawmakers during the legislative session, led to him being in a distant fourth place behind former judge Ashley Moody, Jacksonville state Rep. Jay Fant, and Pensacola state Rep. Frank White, each of whom have raised more than $1 million for their campaigns.
CD 15 covers Lake County, northwestern Polk County and Northeastern Hillsborough County. It's a safe Republican seat that voted plus-17 for Donald Trump in 2016.