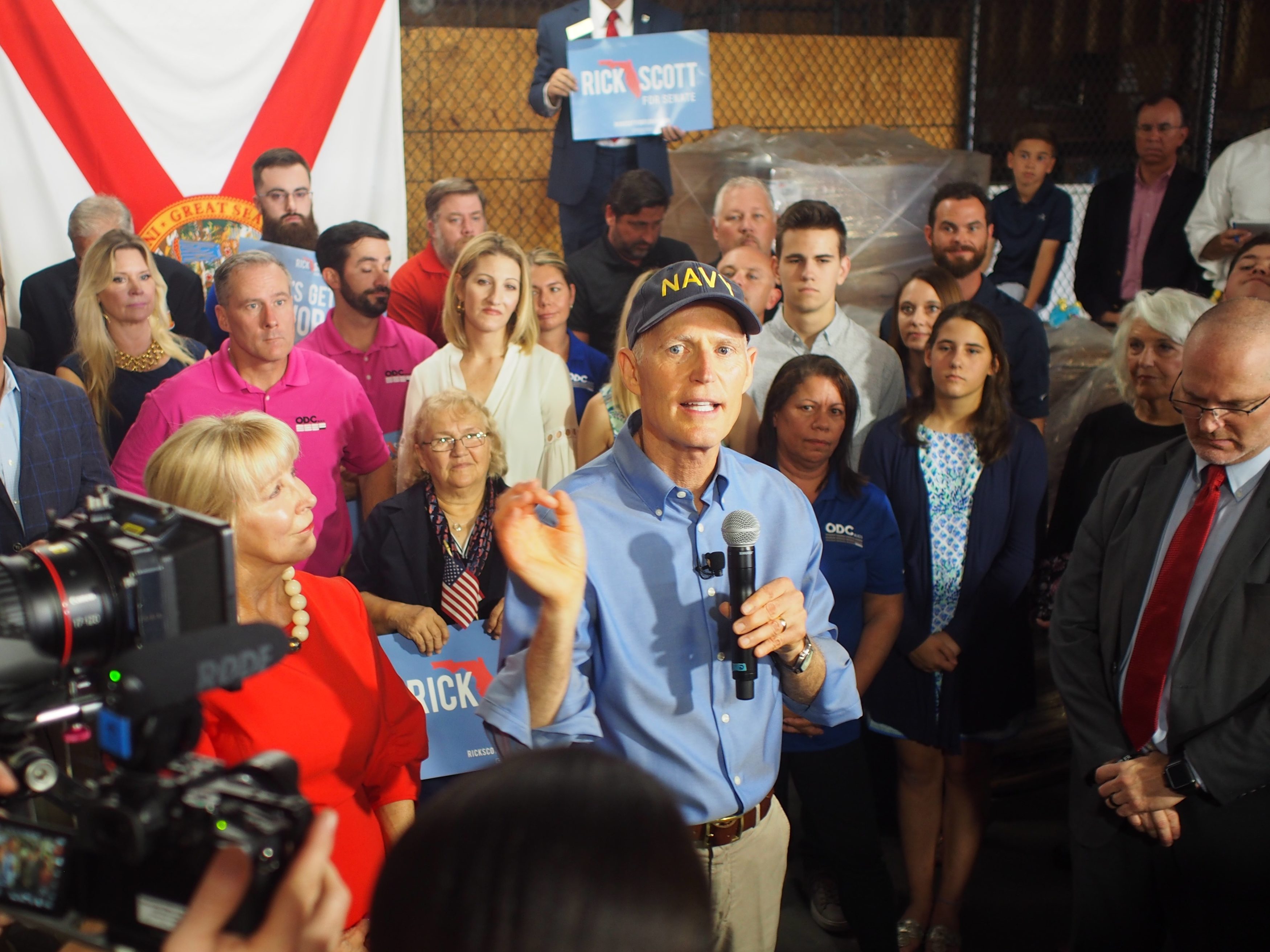 Rick Scott has found something else to talk about on the campaign trail: term limits.
The Republican Florida governor's first television commercial in his campaign to be elected U.S. Senator is not about his calling-card issue, jobs, but on a new issue his campaign hopes to use against Democratic U.S. Sen. Bill Nelson — term limits.
In the new television commercial, which POLITICO is reporting is backed by a $2 million statewide buy, Scott spends 30 seconds at a whiteboard explaining that the only place in America that is opposed to term limits is Washington D.C., and he disparages "career politicians."
Nelson is seeking his fourth term as Florida's senior U.S. Senator.
Scott's campaign did not respond Monday to inquiries from FloridaPolitics.com about the new commercial.